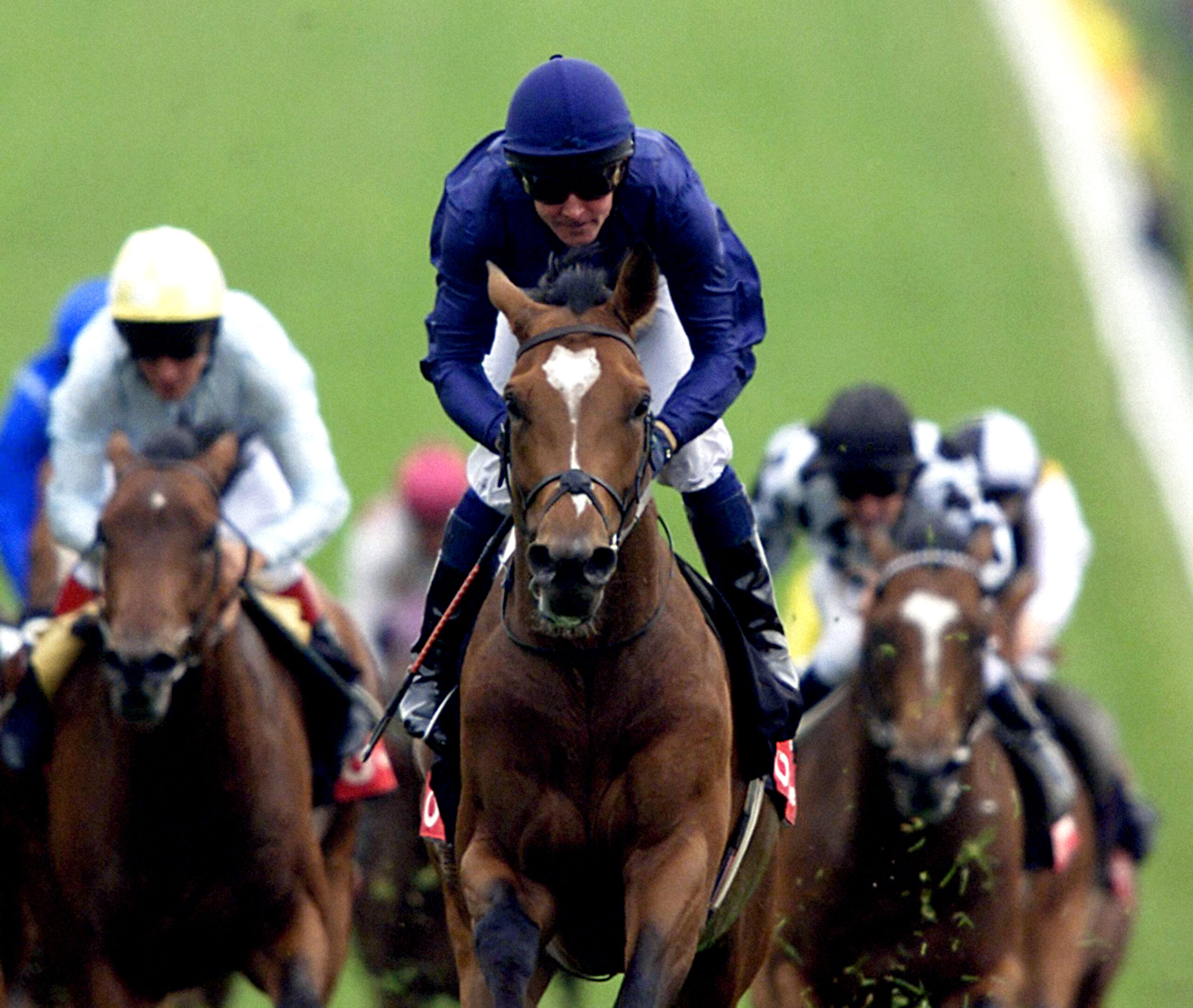 'Tis the season and all that…
It's traditional to reflect on the year's happenings as we draw to the end of yet another racing year. For me the standout performer must be the Promoter Supreme Ventures Racing and Entertainment Limited (SVREL) for keeping the sport afloat through thick and thin (or, as my Finnish mother-in-law, not very fluent in her second language, would say "sick and sin").
It can't have been easy. SVREL did have the advantage over other sports, where Government approvals are concerned, of being a significant contributor to Jamaica's revenues. This shouldn't detract from the superlative and mainly successful effort not only to keep horseracing up and running but also to do so relatively safely including during the pandemic's soul destroying third wave. Now, there's news of a Christmas package with improved purses coming. Well done, SVREL.
There have been many positives on and off the track including the marked improvement of young jockey Tevin Foster who has become a very accomplished rider for whom, if he keeps his head on straight, the future looks bright. Anthony Thomas looks to have sealed another jockeys' title with a bustling riding style that reminds me so much of great former English Champion jockey Ryan Moore. At time of writing he's 50 winners ahead of second-placed Dick Cardenas.
Carlton Watson, a committed horseracing investor, sponsor and philanthropist for many years, is too far ahead in the Owners' Championship to be caught, while perennial Breeders' Champion Ham Stables Ltd, under superb management by racing icon Philip Feanny, is also home and hosed.
Champion Groom-elect Leon R Walker has produced 18 winners so far this year with stakes of over $13 million, more than $5 million ahead of his closest rival. He's the groom of 2020 Derby winner King Arthur and comes from a racing family as his father was also a groom. According to Walker, the key to success as a groom is "less talking. More focus on the horses." Nuff said!
Horse-of-the-Year honours may well go to Calculus based on his two classic wins and on the restricted number of people eligible to vote. I've always maintained that punters should be allowed to vote for Horse of the Year during January of the following year whether in ballot boxes at the track and at OTBs or by e-voting online at SVREL's website. But we are still hankering to copy the British so the usual less than 20 suspects will gather and decide for us. My vote would be cast for Further and Beyond, the most unlucky and clearly the best three-year-old in Jamaica as he proved by winning Superstakes replacement the Jamaica Cup.
For me, the high and low points of the year are linked. The lowest point for me this year (or any year) was the death of my closest friend and horseracing legend Wayne Anthony DaCosta from COVID-19 complications. It was devastating to family, friends and the industry alike. But it also led to the year's highlight in the return to Jamaica of his son Jason DaCosta who was finally granted a local Trainers' Licence (unjustly, in my opinion, refused entry into the Trainers' school programme many moons ago) in late March and saddled his first starter in Jamaica on March 30.
Jason has made the racing year interesting. When he began, two-time Champion Trainer Anthony Nunes had already banked over $11 million in stakes. In September 17's Public Opinion (Pupil To Outstrip The Master?), I wrote "The most interesting happening among the Trainers' fraternity has been the performance of young Jason DaCosta who, after less than 6 months of local operations, sits in 3r , only $5 million in arrears….. It may be too much to ask him to overtake the current Champion, himself a high quality conditioner, in 2021, but 2022 is already setting up to be a very interesting year in this category."
Jason did catch up but, when the Champion landed the Jamaica Cup in November with Further and Beyond, sprinting $2 million clear, it looked all over bar the shouting. But, at time of writing, showing outstanding work ethic, conditioning and placement of horses, Jason leads by $1.8 million. This is looking like the biggest upset in the history of the Trainers' Championship especially as veteran trainer Richard Azan (currently 5th); Gary Subratie (3rd) and Philip Feanny (10th) seem to hold the key cards for Boxing Day's Jamaica two-year-old Stakes. We shall see…..
DEPARTMENTS:
Clocked-In
Abbreviations: CT = "Corrected Time"; TV = "Track Variant" (a calculation of track conditions' effect on official times to arrive at "real/corrected" times); TVs are expressed in fifths of a second; "minus" (-) means a fast track; "plus" (+) a slow track (e.g -2 is fast by 2/5th second). Variants beside horse's names represent the difference between its official time and the grade standard.
DECEMBER 11, 2021 [TV+0.7 per 200m (Round) +5 (straight)]
Secret Identity/Jordan Reign's (-1) were separated by a neck (Race 3; 1mported 3yo+nw3/Native Bred 3/4yonw4; 1100m; TV+4) in a fast 1:06.2! Their CTs (1:05.3) are 3/5th second faster than Overnight Allowance average. The second was particularly eye-catching running green on his 3rd career start (swerved under pressure upper stretch after duelling throughout) before straightening and rallying late just failing to catch the winner (former smart heavyweight jockey Tensang Chung's 200th career win as a trainer).
SUNDAY DECEMBER 12, 2021 [TV+0.6 per 200m (Round) +1 (straight)]
She's So Fabulous (-4) working well for her second career start (withdrawn lame on intended 2nd start) and won easily (Race 8; 3yof maiden condition; 1,000m straight; TV+1) clocking 1:00.2! Her CT (1:00.1) is 4/5th second faster than open nw2 standard and she clearly has more in the tank so at least another win is on the cards.
DECEMBER 18, 2021 [TV+0.4 per 200m (Round) +5 (straight)]
Oneofakind/Billy Whizz (-9) established themselves as Grade One performers in waiting (Race 11; Overnight Allowance; 1600m; TV+3) separated by a neck after a torrid stretch duel in 1:38.0! CTs of 1:37.2 equal Grade One standard. The 3rd Excessive Force (-5) produced a CT of 1:38.1 (1 2/5th second faster than Open Allowance standard). He's a quirky sort but very capable on his day.
Overseas Betting Opportunities (OBOs)
The NFL season is limping to a conclusion blighted by too many COVID positives but it appears fans could see a dream Super Bowl between defending champions Tampa Bay Buccaneers (Tom Brady at QB) and the New England Patriots (Brady's former team coached by guru Bill Bellichic). This Bellichic vs Brady showdown could break all attendance and betting records. If the match-up materializes I expect a motivated Bellichic to prove the Pats' Superbowl wins were as much about him as they were about Tom.
The usual feast of Christmas racing in the UK features the Grade One King George VI Chase on Boxing Day (Kempton; 3 miles; 1505GMT; 10.05a.m Jamaica Time) and the popular Welsh National Handicap Chase at Chepstow (December 27; 3m6f130y; 1450GMT; 9.50a.m Jamaica Time).
Twelve-time Champion trainer Paul Nicholls has won the King George on 10 of the last 20 renewals and again holds a strong hand with favourite Clan Des Obeaux (won the 2019 renewal) and last year's winner Frodon. The ground should be the deciding factor as Clan Des Obeaux, who was below form on good to soft in 2020, relishes soft or heavy whilst brave front runner Frodon won't want it too soft. So it's a race day decision.
The Welsh National is usually a slog in soft or heavy ground so we'll be looking for a chaser who relishes testing conditions and has experience at Chepstow. The best candidate seems to be Harry Fry's Ask Me Early who is 3 for 4 over fences and won a nice novices handicap chase over 2m7½f at Chepstow in January (jumped well; made all; kept on strongly; beat Hold That Taught, who re-opposes, by 1¾ length). He has protected his handicap rating by tuning up over hurdles at Exeter and Chepstow (won both) since having wind surgery and 207 days off. He should be cherry ripe on the day.
We close with another Notebook Horse:
Pic D'orhy [6yo b.g. Turgeon-Rose Candy (Roli Abi)] Despite hitting the fourth fence, this exciting chasing prospect easily won a Grade 2 Novice at Ascot (December 17; 2m3f; good to soft) by nine lengths. This was by far his best effort over fences and trainer Paul Nicholls was effusive after the race: "He'll be a danger in races like the Pendil, the Scilly Isles and then we might skip Cheltenham and go to Aintree for the two-and-a-half mile race there. He's a proper, proper horse and when he gets his jumping right he'll be winning proper races." The advice should be taken.
Merry Christmas to Public Opinion staff and readers! A Happy New Year when it comes.
Good Luck!