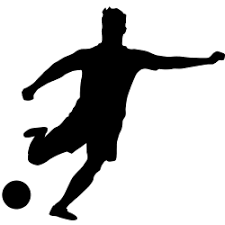 By Tony James
The national reaction to our first few games in the CONCACAF qualifers for the FIFA World Cup are expectedly heated, blame-oriented, and often irrational.
I always thought that negative press served to destroy the game's image, but former FIFA President Sepp Blatter was convinced that social discussion and media highlights of any sort kept football on the "front page" and helped to promote the game itself.
There are usually two sides to any story, and truth is often drowned out by good political spin.
Blame is now laid squarely at the feet of national coach Theodore "Tappa" Whitmore and the Jamaica Football Federation (JFF), irrespective of the fact that they are both trying their best, with inadequate resources, facing the typical David vs Goliath scenario as regards to their main competitors and the best teams in CONCACAF.
Two difficult and often ungrateful jobs
The perennial, deep-seated problems of the game are conveniently forgotten in the JFF's promise and our feeling of entitlement to Jamaica's World Cup place in Qatar, based primarily on stellar Gold Cup performances and our historic France 1998 qualification.
If revisited and somewhat prioritized, these problems are:
1. Adequately financing our World Cup programme.
2.A long-term, adequately financed, technical development programme administered by competent, trained football coaches.
It is instructive to note our dismal technical response to the massive and enlightened recent restructuring of CONCACAF's competition development programme, which attempts to equate male and female opportunities to the "beautiful game".
3. A professional senior football competition structure which overlays and supersedes our current, overachieving amateur structure.
As usual, facing a paradigm shift and the difficult challenges of fundamental change, our JFF has resorted to replacing technical with political solutions.
4. Sections of the current constitution, including our leadership/voting structure, have been termed unacceptable by FIFA, admitted to as being insufficient national representation by our current JFF leadership, and ultimately termed a corrupt construct by critics. The necessary amendments have taken over two years, still without conclusion.
FIFA's other benchmarks of good governance — including accountability, transparency, and removal of conflicts of interests, have either not been fully understood or not committed to by this JFF.
This JFF has inherited a heavily indebted organization, caused by our ongoing attempts to finance World Cup Qualifying (WCQ), poor financial decisions, and prioritizing election over practical, technical goals.
JFF cannot really function effectively unless it has a nationally unified technical vision and the finances necessary to implement. An organization lacking in accountability encourages inefficiency and eventually, as seen as other top levels of national leadership, facilitates corruption.
The JFF administrative blunders continue unabated, rivaling those experienced by Hue Menzie, Lorne Donaldson, and the 2019 Women's World Cup Squad.
Our other scapegoat, Tappa, has taken full responsibility for the poor recent performance of our World Cup squad. The selection process (especially the Panama game), the lack of technical coordination, (5 cards in Canada game and yellow cards aplenty in others), being the order of the day, really is a testament to how poorly we have played relative to national expectations, from fans, most of whom erroneously feel that CONCACAF Gold Cup and WCQ are at the same level of competition.
Now we are seeing the real result of the inconsistent preparation, within that recent critical limited window for this WCQ. A JFF leadership visualizing and promising qualifying to Qatar, mainly on the basis of assembling as many overseas players as possible. So confident were they in this approach that they decided our core players should be left at home to finalize player contracts, with the leak in those negotiations further badly exposing an amateur JFF.
Excellent effort by the JFF and its agent in arranging these overseas games but inevitably "kicking over the milk", when more administrators turned up for the trip than team members. Admittedly, COVID-19 protocols are a sharp learning curve for any sporting organization but JFF is holding nobody in its organization accountable for the constant travel arrangement errors.
One wonders if there are further financial obligations due to Japan for that cancelled game?
Coach Jerome Waite, who has done so much in supporting and filling various roles for the JFF, paid the ultimate price for his candid comments after that tour — i.e. that the technical staff should be left alone to select the squad and ultimately the team.
A financially strapped JFF brings over eight England-based players to Jamaica's home game against Panama and pretends not to understand the overt influence on selection.
Hope we can recover from losing those unnecessary "dash wey" 3 points.
I confess, my football relationship over the years makes me unashamedly biased towards Tappa:
1. Not because of his international playing record
2. Not due to his FIFA technical training on the various international assignments I have shared with him. As a member of the FIFA technical committee, he was always the first person in the technical room reviewing videos and assignments, the last to leave, and brought a wealth of third-world experience to a very first-world technical organization. He had no time for shopping or tours, only immersing himself in learning the football.
3. His previous World Cup and Gold Cup coaching achievements speak for themselves.
If the full squad turns up, the spine of the team — i.e. goalkeeper, centre half, strike — matches any team in CONCACAF.
Missing is that committed, elusive distributing midfielder that the team revolves around.
The coach has no alternative but to tactically arrange the entire team to fulfil that function as best he can. Patience is not an option!
4. His recent track record in Central America is unmatched — one point in a draw against Costa Rica and three points in a win against Honduras, where his "warrior squad" got the job done and where, in patches, we looked more comfortable on the ball, even getting "Oles" for a few brief moments from the Honduran supporters.
Central American resilience at their "Offices" are understood by our World Cup opponents as also fans who have travelled there. Very, very difficult.
My support continues, however, primarily for the following three reasons:
1. At this stage, and despite the egos among some in the JFF leadership thinking otherwise, Tappa and Paul Hall are the only coaches that will have the support and confidence of this presently assembled squad, in the short run. Both Tappa and myself understand the international protocol that terminates a coach rapidly for non-performance.
2. He continues to work "silently" with this JFF, despite its many shortcomings.
3. Most importantly, in a bankrupt situation, Tappa is affordable.
Whereas we have had a few great, foreign coaches, we have had some who have remained "camped" at our island's top hotels until their contractually obligated payments have been settled by the JFF.
Trinidad recently had foreign coaches for the senior team and every competition age group. All seemed to have failed and were dismissed, and their senior squad had the worst recent run of results in their international football programme history.
Trinidad, too, has historically struggled to pay foreign coaches, often having these contractual obligations insisted on by FIFA. Bottom line, Trinidad has now been placed in administration as a bankrupt affiliate, allegedly unable to manage its financial affairs.
Jamaica has so far dodged that bullet!!
We have to cut through the present "noise" and support our national football squad now.
Religious people are comfortable in being led by their Lord. In life, there are times when I have to blindly follow our leaders, as our national objectives are too big and important to accommodate my personal views.
Going into Estadio Cuscatlan, El Salvador's "Office", we have to suspend the negative and our many doubts, and smooth the path, as we breach El Salvador's fortress next month.
We further need to:
Sort out our intersquad issues early. Genuinely accept our overseas players long term. Not only to use them to try to qualify, but during and after their playing days, adopt them into our communities for development programmes in their off-season (I welcome any of them to Central Jamaica, where accommodation will be found for them and their families, to help us whenever it is convenient to them). The same goes for past players like Robbie Earle, Fitzroy Simpson, etc, and our own Jamaicans, Johnny Barnes, Raheem Sterling, etc.
Jamaica also has to be more understanding of the overseas players' club commitments, which are their bread and butter. We can't afford their salaries. A few have shown total commitment so far in this WCQ.
2. Meet our contractual obligations to our players.
3. Show the players that JFF and the nation care, by giving them and the coaches "respect due" and support.
4. Let the technical coaching staff determine technical matters.
5. Government and private sector need to help now. If not through the JFF, then directly to the squad eg, pay for the charter flight, guarantee the squad's contractual US$ payments, if even for the next few games, to reposition ourselves at the end of the first round.
6. A "Plan B" should have been formulated a long time ago regarding our home games. If government policies remain intransigent for vaccinated supporters, are there any possibilities of setting up a "temporary Office", in an overseas city with a large Jamaican population? eg. Lockhart (DRV PNK) Stadium in Ft Lauderdale, where the team will get massive support, in US dollars, if we are doing well.
If we can accomplish most of the above, 2022 could be one of the best years ever and a positive turning point for Jamaica's football.