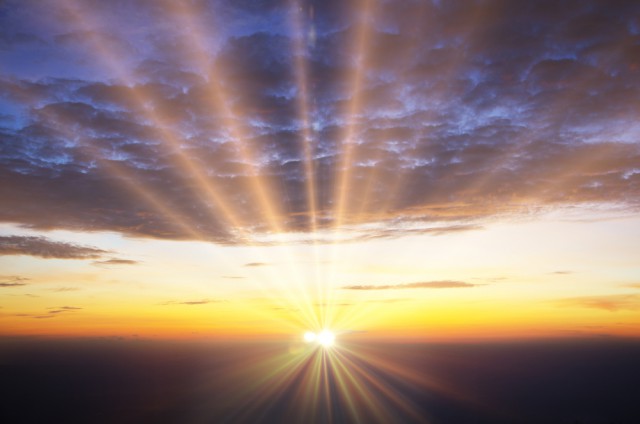 By Joy Harris-Bailey
In 2020, the masses of my adopted country, America, voted out a wannabe totalitarian leader and ushered in someone of the leading opposing party. He vowed to change things. Over the ensuing months, as the FBI slowly rounded up participants who had tried to prevent administration change, white dissidents were sent home without bail while several black men and women a few months before had been held without bail or ability to pay bail for the legal act of demonstrating the lynching of a black man by a white police officer.
The subversive marauders had set up a noose in the capital city to hang the Vice-President and leading elected Democrats. A few months later, voter suppression laws mushroomed in states under Republican-dominated rule. And nearly seven months later I listened to holier than thou pundits lament that America had pulled out of a 20-year war in Afghanistan.
So much was happening at once it would make your head spin. Now we have even greater life-changing events being visited on the American people. The state of Texas essentially ended Roe vs Wade. Women with unwanted pregnancies would have no recourse but to carry babies to term. There was no exception for rape or incest. And as projected, Republican majority-led states promised to follow suit. The minority speaker of the House threatened to take down private communication companies in retaliation if they dared to comply with subpoenas to hand over records of politicians' phone calls. Never mind that this was to aid investigation of the insurrection visited on the nation on January 6, 2021. A wheelchair bound congressman threatened for the fun of it.
White supremacists trolled elected officials and private citizens spewed vitriol and corrosive hatred. Black people and other "minorities" were meant to cower in fear. Federal subsidies for poor people ended. And the absurdity of the moment plays out as both evangelical "Christian" vaccine deniers and decliners and pro-life women hold up identical placards. "MY BODY MY DECISION!" "MY BODY MY CHOICE" scream at the cameras as democracy dies and America devolves right in front of our eyes. And I think about the immigration officer who had asked me why I would want to return to Jamaica for good. Why would I? Why would I, indeed.
Now, I am no wealthy returning resident who had earned a fortune in the land of plenty. I wanted to return home, so I had liquidated all my retirement savings to buy a condominium in Jamaica. I sold my house, placed my belongings in storage, handed off my car to the shipper and boarded my flight to Jamaica. Ten weeks later, my expectation of a new home in the upcoming months or weeks was shattered. After pressing my realtor, I was finally allowed onto the building site. To my dismay, I discovered that the developer had moved the location of the communal swimming pool to mere yards from my back patio. What?! When did they plan to tell me? No asking whether I could live with it, notwithstanding the marked change unilaterally inflicted on the site of my anticipated retirement home.
For several days and many sleepless nights, I mulled things over, but each morning I would wake up knowing that I could not live with a pool at my back door, intruding on my privacy and peace of mind. I do not swim, and I could only envisage the sounds of other people's shouting and cavorting right outside my patio door. How could everything had gone so wrong? This apartment was in the perfect neighbourhood and close to all my friends. Now I must think about finding somewhere else, and this was hard for me to process. I wrote to my lawyer and followed up with a telephone call. I wanted out of the contract. Crestfallen, I had to admit that what was too good to be true was too good to be true.
So why do still I have hope? Because the universe is always on my side.
Despite the difficulties I'm having with settling in, I'll take Jamaica with all its warts. The mosquitoes descend at dusk, but I spray on repellent or just zap them with my new toy. I'm black in a predominantly black society, and that matters. I have close friends within reach and who have made my relocation so easy. Opening a bank account could have been an exercise in frustration, but my friend made it effortless. And I cannot help repeating that I wake up each morning to one of the most peaceful, spectacular landscapes anyone could want, in a huge house offered to me at no charge by long-time friends.
I have conquered the sound of the pesky rooster that crows early each morning…earplugs. I miss all the programmes to binge on Amazon and Netflix, but I have time to reflect and to meditate, something I found difficult before. Pandemic-induced solitude has helped me to contemplate life and to contemplate nothing. I'm very thankful for little things I used to take for granted. And I marvel and smile at the contrasts and contradictions there are within my existence.
There are viable, excellent Internet connections that allow me to be employed in the US and work from home in Jamaica; yet I'm plagued by power cuts and semi-blocked roads, still not cleared one week after heavy rain accompanied by rockslides. The health system threatens to crumble as COVID-19 and the attendant variants ravage my people, with scarce vaccine availability, yet America discards 15 million doses occasioned by a vaccine-refusing populace.
And as I try to settle into a different life, I have had to adjust to the indignity of a limp from a sore hip joint. Oh, for the halcyon days when I could walk a marathon or half marathon! My inherent vanity will not allow me to use a cane, so I hobble around with a hiking pole in my left hand to compensate for the deficit on my right side. My orthopaedic surgeon has read me the riot act ¾ lose 10 to 20 pounds to postpone a hip replacement and take the weight off an inflamed hip that threatens to make me near immobile.
But there always is a silver lining; the piece de resistance…I'm able to source dietician counselling and a low-calorie weight plan for under US$17 per day, that with three meals and two snacks to boot. Not bad at all is it! I'll take my choice to return to Jamaica rather than retire in the US. And I have faith that the universe will deliver another home soon.
******