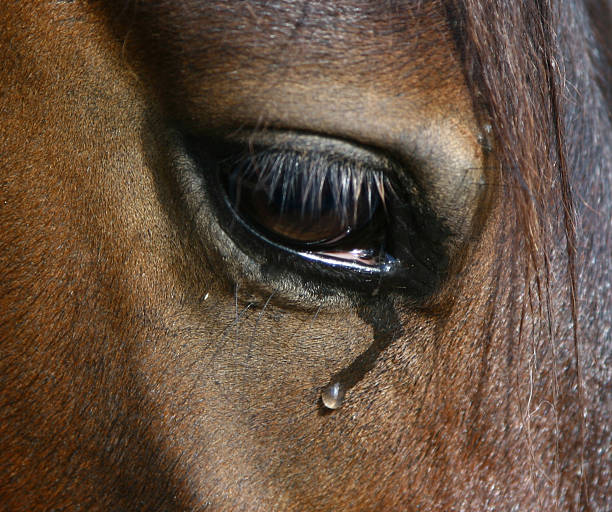 The continued operations of small, crowded, unsanitary Off Track Betting Parlours (OTBs) during the third wave of a pandemic that has caused oxygen supplies to run out and the near collapse of the public health system represents a reckless disregard for Jamaican lives.
There's little or no distinction between Government's decision to give six weeks "bly" to entertainment so the sector could wine an' guh dung with abandon and Government's Betting, Gaming and Lotteries Commission's (BGLC) see-and-blind attitude to the super-spreaders happening twice per week at OTBs islandwide. Both deliberately prioritize some livelihoods over most lives.
It doesn't take a rocket scientist to work out why a seeming callous regard for our health that allows SVREL to continue to operate these OTBs contrasts starkly with harsh restrictions on other sports that struggled for an eternity to obtain approval for spectator-free resumptions. Betting on horse racing is the only form of significant legalized betting in Jamaica (gaming and lotteries are in different gambling categories) and, as such, contributes massive sums annually to Government revenue. The horseracing promoter's parent company is also one of our lottery licensees (up to recently the sole lottery licensee) and also operates a huge number of legal gaming machines through another subsidiary.
So Government, in its circus act of "balancing lives and livelihoods" that has so far lost us over 1,500 lives (1,200 in 2021 alone; over 320 in August), is unlikely to ever endanger betting on horseracing revenues or ruffle the feathers of Supreme Ventures Limited (SVL). Preference seems to be to endanger bettors' lives instead of SVL's livelihood.
There's a way to reasonably balance betting livelihoods and lives which would allow bettors to "work from home" by moving to online betting. COVID-19 has taught businesses the value of working from home; education the value of online learning; and has given us all the Flash's nemesis (Zoom)! But, despite being advised that online wagering was the future from over 20 years ago, Governments have stuck their bureaucratic noses in the air (where modern international online operators have happily cut them off to spite bureaucrats' faces) and ignored an obvious path to safer, expanded betting and increased government revenues.
Why? Elementary, my dear Watson! USA, our new colonial masters, has waged a decades old war on Internet gambling for the same dumb, masochistic reasons it waged wars on (some) drugs and (only Islamic) terrorism. As more and more gambling moves online despite USA's tired, counter-productive bullyism, America itself is surrendering quietly and Internet gambling is slowly but surely being permitted state by state. But, like with every other export opportunity requiring out-of-the-box thinking, including marijuana, we've waited in the bureaucratic backwaters for USA to poach a huge jump in the world market.
So BGLC actively discourages players in the Internet betting market based on USA's phobia for (without proof of) "money-laundering" itself a concept as old and ingrained as when practised by biblical money-changers in and out of Jesus' "Father's House".
The chickens have come home to roost as the race meet for Wednesday September 1 had to be cancelled by the Jamaica Racing Commission (JRC) after positive COVID-19 tests were returned by two SVREL staffers including an industry medical professional. JRC was forced to quarantine its own staffers who were close contacts.
In a sternly worded letter to SVREL, JRC Chairman Clovis Metcalfe clearly inferred SVREL tried to cover up the positive test results. He wrote:
"We find it very alarming, that on two recent incidents of a COVID-19 positive staff member, the Commission was NOT officially advised especially given the fact that these two parties would have had direct contact with the Jamaica Racing Commission employees."
Surely we can pro-actively encourage online wagering in the same way we encourage online education and work-from-home for businesses? Why are we still squeezing too many gamblers into too few, too small OTBs to spread the Delta Variant like wildfire? Are we TRYING to recruit COVID-19 suicide bombers?
DEPARTMENTS:
Clocked-In
Abbreviations: CT = "Corrected Time"; TV = "Track Variant" (a calculation of track conditions' effect on official times to arrive at "real/corrected" times); TVs are expressed in fifths of a second; "minus" (-) means a fast track; "plus" (+) a slow track (e.g -2 is fast by 2/5th second). Variants beside horse's names represent the difference between its official time and the grade standard.
Three issues ago, I reported on the July 12 race day as follows
"Race 9 (4yonw3; 1500m; TV+3) could be a key race!
Fearless Champion (-5) finally came good in third time blinkers winning in 1:33.4! His CT (1:33.1) equals Overnight Allowance standard so one of those should be his (especially over further). On his way there, a 4yonw4 (Standard 1:34.0) should be no problem.
Kay Boy (-1) andAttorney General (-0) 2nd and 3rd, respectively earned CTs of 1:34.0/1:34.1 against nw3 standard of 1:34.4. Both have one of these to win at around 1600m."
Fearless Champion duly hacked up at 1,600m in a 4yonw4 as a Banker Bet on July 31 beating Helicopter by 2½ lengths. The form has stood up as Helicopter returned over an inadequate 1,200m on August 14 to be a fast closing 1½ lengths 4th to Elitist and, on August 28 over a slightly better trip of 1,400m, was less than a length 3rd to Gambler/Let Him Fly.
Kay Boy has since run with credit over unsuitable trips (6 lengths 5th in the Elitist race from a kiss-of death post; a staying on 4½ lengths 3rd to Gambler on August 7; then finding 1,820m too far on August 21). Attorney General returned on August 7 in the race won by Gambler as the 8-5 favourite but was slowly into stride; rushed to track the leaders; and paid the price late.
Attorney General is a prime example of why we don't back fillies as favourites before September and is likely to be a mouth-watering bet whenever next she's seen. Now to add to the clocked-in notebook:
AUGUST 25, 2021 [TV+0.4 per 200m (Round) +0 (straight)]
Race 8 (3yonw2; 1,600m; TV+3) is a Key Race!
Labycka (-9) confirmed herself a progressive filly with a workmanlike all-the-way win in a fast 1:39.2. Her CT (1.38.4) is 4/5th second faster than Open Allowance standard so she's a filly to follow for 2021.
Three Times Lucky (2nd; -5')/Iannai Links (3rd; -5) clocked 1:40.0'/1:41.0 respectively which should convert (CTs 1:39.2'/1:39.3) to easy winners of similar nw2 (Standard 1:41.1); nw3 (Standard 1:41.0) and nw4 (Standard 1:40.2). Overnight Allowance (Standard 1:39.4) isn't beyond them.
Overseas Betting Opportunities (OBOs)
Haydock stages the Group 1 Betfair Sprint Stakes tomorrow (6f; 1530GMT; 9:30am Jamaica Time). As usual, it's too soon to be sure of ground conditions and post positions but sprint sensation Starman (prefers to hear hooves rattle at six furlongs) and unexposed, progressive 3yo Creative Force (prefers 7f on soft) lead all markets. The compromise scenario is to expect rain and back Archie Watson's Glen Shiel to be better at 6f than Creative Force.
2021/22's NFL season kicks-off on September 9 with Super Bowl Champions Tampa Bay Buccaneers hosting Dallas Cowboys. Unless the Cowboys' defence has been radically overhauled it ought not to stand up to Tom Brady and the Bucs who should win in a rout. Take the Tampa Bay Buccaneers as Week One's Top Selection.
My early pick to win the Super Bowl must be the Buffalo Bills for whom the acquisition of Wide Receiver Emmanuel Sanders and back-up Quarterback Mitch Trubisky (from the Bears) should prove key moves. The Bills should win what's now a very strong division after the Patriots' attempt to drown their sorrows with record spending on tight-ends, wide receivers and Linebackers while adding future QB Mac Jones from Alabama; and the Dolphins' steadily improving profile and massive roster rebuild.
The Jets? Still the Jets!
Miami Dolphins start their season at Foxboro against the Pats (September 12; 3.25pm ET). The home team has chalked up a 16-5 record against the spread (ATS) in this match-up and the Dolphins lost 11-21 at Foxboro a year ago. But this is a different set of Fish led by QB sensation Tua Tagovailia who has been bubble-wrapped after a spectacular start mid-season in 2020. Take the Miami Dolphins to win outright and ATS. Week One's treble is closed by Buffalo Bills hosting the aging Ben Roethlisberger (for whom this season should look like Custer's last stand) and the Steelers. It's a Bucs/Bills/Dolphins treble in Week One.
We close with another "Notebook Horse" from the Newmarket July Meeting:
Kingmania [3yo b.f. Kingman-Greek Goddess (Galileo)] came to Newmarket having won three handicaps in a row but appeared unbalanced in the Dip then came storming up the final hill to end up less than 1½ lengths behind in fourth (7f; 0-100; fillies handicap; good to firm). She seems sure to have more in the tank especially when returned to a less undulating track and stepped up to a mile. She has raced exclusively on fast ground.
Good Luck!