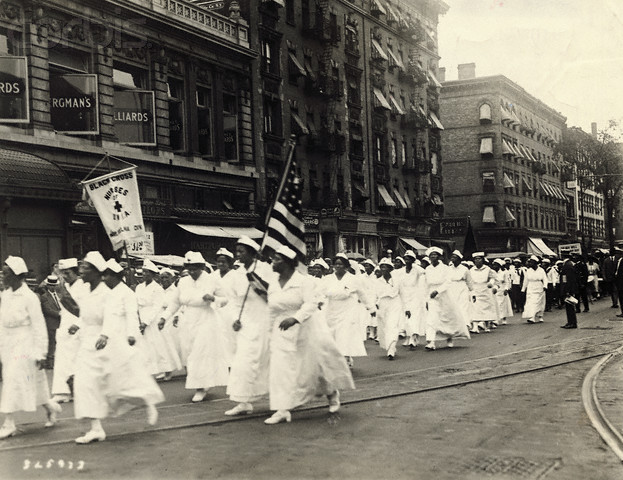 "A people without the knowledge of their past, history, origin and culture is like a tree without roots." — Marcus Garvey.
The contribution of Rt. Excellent Marcus Mosiah Garvey to the "human spirit", especially people of African descent, is impatient of debate.
The Universal Negro Improvement Association (UNIA) was established in 1914 and Garvey was aware of the saying, "If you are black you stay back"; as well as "If man is the earthly head of the house woman is the neck because the head cannot move without the neck."
Nurses of the UNIA facilitated health care to black people and guidelines were established for easy reference. The Universal African Motor Corps was an all-female para-military group with military exposure in automobile driving and firing.
Some women were publishers and excelled in this vocation including Madame Maymie de Mena.
True democracy existed in the UNIA long before women were able to vote or participate in responsible positions, and was given in the USA and England. According to Natonya Duncan, Assistant Professor of History and African Studies at Queens College City University of New York, "It was the work of women, through grass roots activities, who were engaged in orchestrating and promoting the UNIA to ensure its legacy into the 21st century."
Marcus Garvey facilitated independence of women and surely echoed the words of the late Governor General the Most Honourable Sir Howard Cooke. "There are times when if you want something to be done by a man you have to find a good woman."
Professor Rhoda Ruddock from Trinidad and Tobago stated that, "Garvey's ideas of black pride and his recognition of the significance of black women struck a sympathetic chord among women in a context where black womanhood was not always recognized factors such as beauty, upward mobility and respectable professions."
This presentation would be incomplete without mentioning the two wives in his life. He was married first to Amy Ashwood in 1922. Honor Ford Smith, the Garvey scholar, said of her, "Unquestionably she was part of the most influential anti-colonial organization in Jamaica prior to 1938."
They first met at East Queen Street Baptist Church Hall, July 1917 where Garvey was involved in a debate. She said to him "If you are Napoleon, I am your Josephine" and she was involved in the early movement of the UNIA including women auxiliaries such as Black Cross Nurses Universal Legions, etc.
They were divorced in 1922 and in that year he married Amy Jacques who worked as Secretary General. They had two sons Marcus Mosiah III and Julius.
Amy Jacques was perhaps the most influential woman in Garveyism. She edited the book Philosophy and Opinions of Marcus Garvey and she ran the UNIA almost single handedly when Marcus, one year after their marriage, was convicted of mail fraud in the USA and sentenced to five years but served nearly 2 years.
She set the tone of the movement when she wrote, "No one can imprison the soul of a man. Any movement for the liberation of God's people will prosper. Imprison a leader and you boost his career."
So the contribution of these two ladies propelled the work of the UNIA, established in 1914, and by the 1920s the movement had more than 800 chapters in the 40 countries in four continents.
It is fortuitous that the two Directors of Liberty Hall — The Legacy of Marcus Garvey — have been women.
"The man or woman who has no confidence in self is an unfortunate being and is really a misfit in creation." — "Marcus Garvey.