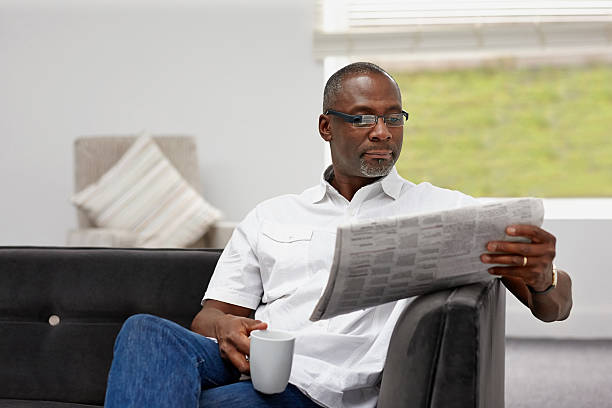 The Government of Jamaica mandated a national lockdown over the long Easter weekend. I supported this lockdown as the COVID-19 surge needed to be cauterised. It is a part of my Easter tradition not to do any "work" over that weekend.
I bought a novel on the Wednesday afternoon before. Unfortunately, or fortunately, depending upon your perspective, the novel was so good that by Saturday morning, I had finished it. Thereafter, I was in a period of forced idleness that led me to reflect on many things. I wondered about the state of my beloved country on my birthday. So, off I went to the Gleaner archives. I found the newspaper for 30 October 1959.
The headline on the front page screamed in large bold letters "HEADLESS MAN UNDER HOUSE" and in slightly smaller bold capitals "COMMON-LAW WIFE FACES MURDER CHARGE". Further down on the front page in bold was the headline "DECISION TODAY IN LIGHTBOURNE CASE".
The major story was on crime, a murder. One of the secondary stories on the front page was on corruption. The story on Lightbourne referred to the trial in the St. Thomas Resident Magistrate's Court where one Robert Lightbourne M.H.R. was on trial on charges of bribery, corruption and treating.
So, let's fast-forward 61-plus years later, and apart from the novel coronavirus pandemic, the big issues in Jamaica remain crime and corruption.
I fully accept that as a country we have scaled up on both crime and corruption. Respectfully, that is not the issue. The issue is, what have we as a country sought meaningfully to do to substantially reduce or eliminate both crime and corruption?
We need runners in the race of life who are well trained and who will stay in their lanes, both because it is the right thing to do if you are to successfully complete the race of life, but also because if you do not stay in your lane, the consequences are swift, certain, and harsh.
The training component comes from strong, effective institutions.
It seems to me that we need to rebuild institutions so that they become meaningful and dominant in our daily lives. The institutions of the family, organised religion and education all need substantial rebuilding.
The family anchored in love, marriage and commitment is, and ought to be, the premier institution of character building. Its output is stable, well-adjusted young people who eschew instability of whatever form in their lives. Criminality is instability. The only stability that may arise from crime is the stability of penal servitude.
Organised religion — whether Jewish, Christian, Muslim, Baha'i, Rastafari or otherwise — all lend themselves to morality, love, and the fear of the consequences to the soul after physical death. Why are there so few young males in organised religion in Jamaica? Could one reason be that so few fathers are present, active and being exemplars?
Love! If we love our neighbours as we love ourselves, most of the inter-personal problems that we may have in life, suddenly are easily resolved. That is, however, if we love ourselves. How do we get our people to love?
The education of the whole person requires more than a seat in a school. My views on education reform are well known and are set out in a trilogy of previous articles in this publication entitled:
Boarding Schools and the marginalised male 17 March 2017
Education Funding — A new Policy 28 April 2017
The Chiselling effect of education 22 February 2018
Aristotle was correct when he stated, "Give me a child until he is 7 and I will show you the man."
But what if you fail to stay in your lane in the race of life?
Happily, we have a Judiciary of which we can be proud, led by an energetic, thoughtful Chief Justice. The challenge is to get properly investigated and prepared matters before the courts in a timely manner.
The Major Organised Crime and Anti-Corruption Agency (MOCA) and the Integrity Commission are two critical institutions that have the potential to lead to certainty of apprehension, certainty of prosecution and hopefully certainty of justice. If MOCA is able to fulfil its mission.
"MOCA will identify and target major organised criminal networks
and public sector corruption in order to improve security and governance in Jamaica."
This will go a long way in reducing major crimes. This "Jamaican FBI" will allow the Jamaica Constabulary Force to focus on the rest — murder, and mayhem first and foremost, and inclusive of, most critically, public safety and traffic enforcement. Can we all commit to supporting these institutions?
So yes, I do believe that it's now the last chance for my generation. If we are to bequeath a better country to our children and grandchildren, then my generation has the imperative of dealing with crime and corruption. We have lived full lives. As we enter the home stretch to the finish lines of our mortal lives, do we intend to be an also-ran?
Last chance!