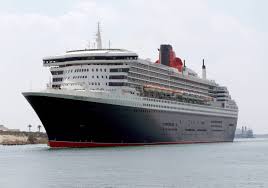 I begin by saying that over the past two weeks I have lost friends to COVID-19, and others, including family members, admitted to hospital, and yet other friends have been discharged. To all those who have lost dear ones I extend my deepest sympathy and for those recovering, you are in my thoughts and prayers. To everyone, please register to get the vaccine as this pandemic is far from finished with us.
I also extend my sympathy to our Caribbean family in St. Vincent and the Grenadines, and I hope that volcanic activity will cease before their beautiful islands are more severely ravaged. This seemingly far away eruption has been seriously affecting neighbouring Barbados and St. Lucia, but will eventually affect others with ash. Many air routes will have to be adjusted in order to avoid ash clouds and other dangers. Serious relief efforts by sea will have to be undertaken.
Here in Jamaica I noticed an announcement from the Minister of Tourism to the effect that a cruise shipping line will be making Jamaica the homeport for one of its cruise ships. Further investigation reveals that similar arrangements may be made in Barbados and possibly St. Lucia. This is good news for the Caribbean as long as we plan carefully and negotiate accordingly. I will offer a few suggestions:
Let us ensure that we negotiate a firm agreement that offers a win/win. Jamaica does need cruise shipping and the nature of the arrangement should clearly offer mutual advantages that are greater to those who homeport rather than those that merely use us.
We need to commit to and deliver on time, contracted supplies of fresh and frozen produce, and see and understand this as a real opportunity for both growing and preparation. One vessel could allow us to understand the logistics involved and prepare us for increased homeporting traffic. This could also benefit the need for pre-prep in the hotel industry, and thereby allow us some forward integration.
Within a well-structured negotiation we could eliminate any glut conditions in the coffee industry without travelling all the way to Japan to beg for consideration all the time. That coffee demand could well be increased after on-board celebrations featuring our fine local spirits.
The intention of any agreement/incentive should be the accommodation of homeporting in Montego Bay; Falmouth; Ocho Rios; Kingston/Port Royal; and for smaller vessels Port Antonio. As suggested in a previous article, homeporting ships could do more than one port stop in Jamaica, and could possibly include Cuba.
The additional land stay time could be combined with special hotel packages for passengers in transit to and from cruises.
Local attractions from homeporting could be combined with cruising to offer really attractive packages (for example cruising Alaska plus the Rocky Mountain Railroad Tour to Calgary). In our case add hiking, cycling, rafting, scuba diving, Appleton Estate tours, mountain treks and log cabins or tents, to name a few.
Homeporting can result in more foreign exchange being deposited
in Jamaica rather than the current repositories of off-shore tax havens.
If the industrial groups are included in the negotiations then the private sector could invest without burdening the government coffers. There will be opportunities for bunkering; ship repair (minor servicing); airline connections; ground transportation; and these and other activities will force us to seek international certification in all areas.
This last objective has been long considered necessary to pursue higher levels of competency. This was a main thrust of the Logistics Hub concept. We will be in a much stronger position to negotiate with, and attract other cruise lines.
I therefore hope that this opportunity will not be subsumed in a bureaucracy that seems woefully lacking in project implementation, digital systems, and efficient and cost effective operations. This is a Jamaica project that must be successful far beyond the nice announcements and political P.R. This is a real opportunity for our future, if handled and negotiated well.