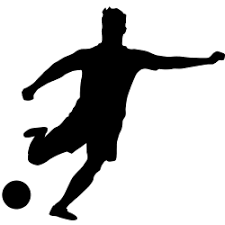 Say a prayer for the Jamaica Football Federation (JFF).
The federation has been a continuous national scapegoat for an increasingly expensive national programme. To quote a former president, we are "A sporting nation with a champagne appetite, but a kola champagne pocket."
The genesis of the JFF's problems therefore lies with:
The continuously expanding expense of the national programme.
Financial structure of the JFF
Decades ago our unsung hero, Howard Hamilton, pioneered the Sports Development Fund – through a national lottery – in an austerity period of zero budgeting for sports announced by Sports Chairman Vivian Rochester.
Sporting prime ministers Michael Manley and Edward Seaga recognized that for Jamaica's sports to exploit the amazing talent of our young sportsmen and women and to excel in the international arena, sporting associations need long-term, financial, budgetary support that would enable proper planning and a good governance structure.
Created primarily by chasing international objectives in USD$ – made even more difficult by a continuously devaluing Jamaican currency.
Current Situation
Presently, JFF has a united leadership, as also a sense of entitlement, lack of international experience, weak administrative skills and all this on a very sharp learning curve. Additionally there is a legacy of President for Life rather than professional administration and inheriting a prioritisation of political over technical matters.
Rural Club Apathy
Rural clubs need to make their voices count as majority owners of the game. Carvel's definition of the "corrupt construct" of present leadership notes the existence of '13 geniuses', who have very little investment in the game, and who have usurped the responsibilities for decision making in fundamental changes without adequate consultation that will affect the entire amateur club structure with the paradigm changes being considered.
This was a direct result, historically, of great political spin (Alf Valentine would be proud), a lazy lack of involvement by most rural clubs and their voting choices.
Resolving the issues (HG Helps defines as an ants nest) needs an understanding of them, vision for the future and achieving a 'buy in' from the more critical stakeholders.
Solutions are Clearly in Sight
Administrative structure. Recently, FIFA and other international bodies have insisted on transparency, accountability and good governance. FIFA is reviewing JFF's constitution, which, if not undermined by conflicts of interest, will eventually lead to the JFF and all its affiliates conducting meaningful elections, with a much broader stakeholder base and therefore proper consultative decisions.
CONCACAF has mandated a new professional layer over our existing amateur structure which will advance significantly our technical programme, with corresponding support for the consistency of all our national teams.
FIFA's COVID relief fund would have given significant assistance to the massive debt. JFF must be commended in reaching outside the JFF to find qualified professionals to interface to assist with financing.
Compare Chris Williams' success – which seems to be bearing fruit – with the financing of the Jamaican Premier League as against the old approach (hopefully) of Hue Menzie, Lorne and that group of patriotic Jamaican professionals who guided us to our historic Women's World Cup 2018 and how disgracefully they have been dealt with by the JFF and the long-term negative effect on our Women's Football Programme.
This shows that there are still individuals and companies willing to finance our national sport, once they are assured that these funds are utilized properly.
The further the JFF distances itself from these, its own initiatives, the better it will be for national football.
Other initiatives for major companies to be a part of our international programme must be pursued.
Resolving national players' issues along with the ever present strike ultimatums – as has been exposed on social media with that unfortunate leak of recent negotiations with the JFF – is inextricably intertwined with the solutions to the above.
Players seem to have two major issues:
To be reasonably rewarded in maintaining professional standards and world rankings – in the context of USA, Canadian, Mexican and hard currency dollar values.
Certainty of being paid whatever negotiated fees are agreed on.
For some time, the JFF's word has proved untrustworthy.
The public will always take the players' side unless the JFF's position is equally ventilated, understood and accepted by the Jamaican fans.
The JFF explains that it is our club structure and international programme that allow all our local footballers to parade their skills abroad and earn good foreign exchange. It is some of these same senior local players who have benefited from this expensive exposure. The JFF's negotiating thrust seems amateurish by comparison, focusing primarily on national pride.
Our national (locally bred) players' growth, professionalism and international exposure are commendable, but regrettably seem to outweigh that of the JFF administration in negotiations and this is one issue that the JFF cannot resolve by itself.
As explained before, the government has raided the original sporting fund to now include health and education i.e. now converted to the CHASE Fund. This was intended to provide a guaranteed subsidy by which sporting organizations could give a similar guarantee for meeting reasonable players' requests. The JFF also cannot depend on marketing and TV rights comparable to our competitors in developed countries, as our local media and cable companies claim an inability to pay.
The players are completely within their right that, having achieved international ranking in the top 50, there should be a standardized reward for this achievement. A player's 'shelf life' at international level is very short, sometimes made even shorter by injury.
If all of the above could be resolved, you would still have two bigger non-JFF issues.
As a nation, we are 'wagonists' who don't see the need to invest in this development, but will hold the JFF responsible for winning at all costs. We are very happy to spend a fortune on Keys to the City and other national awards to welcome our sporting heroes after they have achieved.
All fluff in comparison to the necessity of meeting the players' developmental and financial needs to prepare for these achievements.
This national approach leans to an over dependence on foreign players in our national teams. If Jamaican football fans feel that players are indispensable, then players will always have the upper hand.
The JFF, after consultation and negotiating a settled agreement with the players and securing of the necessary funding, must be bold and refuse to accept any ultimatum from any player or group of players. THE JFF MUST NOT BOW.
Is Jamaica however prepared to accept the logical consequence of this, i.e. being represented by Jamaica 'B' or a depleted Jamaica 'A' team? Or will it be the president's fault
The objective must be to have a united team on and off the field, as along with the exceptional and broad base of talent this present World Cup squad possesses, this is the 'final gear necessary' when facing more professional and better funded teams.
Maybe the JFF would be better served in future negotiations by leaning on its premier league clubs which have international experience in negotiating with their professional players and agents. Alternatively, it can seek a professional intermediary.
Unity is not possible without mutual respect, trust and national pride.
Total transparency would resolve most of above.
The JFF should disclose all of its financial transactions on its website, inclusive of overseas tours.
In the interim, Chris Williams' group of Premier League sponsors should be approached to transfer this year's agreed sponsorship to the national programme for one year only.
The JFF's focus should be on its national programme and national leadership is wanting at all levels, as all should have recognized by now, the inevitability of postponing this season's Premier League.
Plan B should already have been put forward to the football fraternity as to how we are going to reopen football, deal with the developmental demand of players, our national representatives and our junior national players. Club competitions, inevitably, will be pushed back to the mid or latter part of 2021.
Again, all discussions seem to focus solely on the Premier League, forgetting the supporting casts of the majority of clubs that support the Premier League and the national programme.
It is probably unknown that a few of the tier 2 clubs (Super League) have invested more and paid their players more consistently than some of the players in the lower echelons of last year's Premier League.
The challenges are uphill, the time for solutions very limited and trust, once lost, is difficult to regain.
Despite their sparring, national pride is unquestionably shared between our JFF, our national players and indeed the entire football fraternity.
Maybe a silver lining of COVID, could be the reigniting of national commitment that once the JFF acts in an honest, transparent manner, the Premier League could make that sacrifice for our national programme and all the stakeholders, inclusive of government, get behind the support of our national teams as they prepare for their important international mid-year 2021 schedules.
Time flies quickly.
COVID style preparations should already be in progress for our national teams. If we are to advance the dream of World-Cup Qatar, Tappa and his squad need urgent help now!