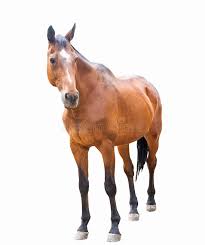 Since the pandemic has encouraged two new cottage industries, sleeping and eating, it might be time to deal with both from a horseracing perspective.
First up: weight – the most over-rated and irrelevant factor in handicapping horse races. As an opinion influencer, it's far more important when your wife's best friend from high school visits to remind her she could've married Richard Croesus who had a crush on her in third form and now owns several profitable businesses. The immediate response is usually a simultaneous side-eye glare at your humble scribe while he carefully scrutinizes Saturday's race form while wearing an air-conditioned shirt liberally featuring evidence of yesterday's curry easily available for bagging and forensic testing even by LAPD's Dennis Fung.
But public tipsters, too lazy and underpaid to bother, prefer treating handicapping races as mathematics exams using ancient slide rules to count kilograms; metres and winning distances rather than paying attention to horse flesh. And don't get me started on the myth that some magical system of "handicaps" can equalize chances in horse races. As one domino player in a NIDS commercial wisely commented, "Foolinshness!"
Twenty-three years ago, in one of a series of columns for the Jamaica Observer named "Round the Clock with The Terrible Tout" I wrote:
"…….horses are people too. They are flesh and blood creatures with moods, and fluctuations of fitness/condition depending, for example, on the time of year or the state of the track. Weight……is less important than class, condition, pace and jockeyship all of which are so decisive that small differences in weight are not near so important as mathematicians would have us believe."
After analyzing results of 27 handicap races over six months, I also wrote "fully 17 or 63% [of the races] were won by horses carrying one of the top three weights whilst only 5, or 18% have gone to one of the bottom three weights. Only one bottom weight was unsaddled in the winners' enclosure"
Weight can be considered in races of 1600m+. In sprints, where speed is far more important, "fahget it!" So a final message to Quarantiners: Let not thy heart be troubled about weight. Dig into the greasy ackee and saltfish even if you need a search warrant to find the saltfish. Put a little brown sugar (and baking soda) in your fried dumplings. Just don't drink any beer from Mexico!
My beloved grandfather, Lionel Hall (a.k.a "Belladonna" a nickname he gave himself) was an avid punter. But he scorned time he maintained was wasted studying form or calculating times, distances or weights. He never purchased a race book but always had his "race paper" nearby.
He believed in dreams and rakes.
Sometime in the early 1980s, I was confident in my prediction of the first race winner on a midweek race card but was held up at work and had to break all speed limits (difficult in my ancient stick-shift Triumph called "Betsy")to get to the track on time. OTBs didn't exist then. As I screeched into the parking lot and hauled up the hand brake (yes HAND brake) JBC radio shouted 'They're off!" Cursing my luck, I listened to the commentary only to be overjoyed when a 99/1 shot named De Brittania won. My selection was M.I.A.
So I took several deep breaths and headed upstairs. My entrance to the North Lounge was blocked by "Bella" with all 36 teeth on full display. "Son" he chortled "You'll NEVER walk in my slippers!"
"What are you talking about Bella?"
"This morning, as usual, Una (his spinster sister) gave me my breakfast with the newspaper rolled up. The headline 'England sends warships to the Falklands' stood out. I turned to the racing page and there it was in the very first race. Brittania Rules the Waves!"
He was insufferable for weeks. But this was a regular thing. He once called me on a big race day to tell me he'd fallen asleep in his carport waiting for a student (he was a successful bridge teacher) to arrive. When he awoke he realized a thief had sneaked past him and stolen a clock (it was decades ago). "Buy #5 in the feature race" he told me. I ignored his mumbo-jumbo.
Well, number 5 won handsomely at long odds. The phone rang as they passed the post. "Son" intoned Bella "the next time you come to visit I expect you to be driving a Mercedes Benz!"
Although his rakes were at large (if a man wearing a T-Shirt with a number on it walked past his gate he faithfully backed that number) but he had rules about dreams. They had to happen on raceday morning just before you woke up and a number had to be involved.
Laugh if you like. Bella lived to the ripe old age of 93. Shortly after his death he came to me in a dream (we were in an elevator). He said to me "Son, buy #10". It was a poorly supported Wednesday race day. Only one race had 10 starters. #10 was an outer named Leightdene. It won.
Much later, I dreamt I was in a supermarket with purchases totaling $11.00. At the cashier, I could only find $10.00. I searched frantically until finally I spotted the one dollar bill in another pocket. I woke up immediately knowing what Bella would want me to do. I was despairing until I got to the last race (Race 10) where #11 was Spotted Wonder (or maybe it was Race 11#10). It took a while in translation but I finally worked it out. My friend "Upsetter" and I went to the track and plunged in on that horse. I told everybody in hearing distance the story but I was laughed to scorn. When Spotted Wonder cruised home at double-digit odds, my good friend Jose "Pepito" Pinchin rebuffed my celebratory high-five attempts with "Get away from me. You're an Obeah Man!"
There are some things in this world that defy logic. Never forget!
DEPARTMENTS:
Clocked-In
Our regular review of local performances based on REAL times makes a welcome return.
Abbreviations: CT = "Corrected Time"; TV = "Track Variant" (a calculation of track conditions' effect on official times to arrive at "real/corrected" times); TVs are expressed in fifths of a second; "minus" (-) means a fast track; "plus" (+) a slow track (e.g -2 is fast by 2/5th second). Variants beside horse's names represent the difference between its official time and the grade standard.
NOVEMBER 14, 2020 [TV-0.8 per 200m (Round) -2 (600m) -3 (800m) (straight); Track Sloppy]
Race 7 (Imported 3yo+/Native Bred 4yonw4; 1500m; TV-6) is a KEY RACE!
In what was effectively a race for highly-tried 3yonw3, ANOTHER AFFAIR (-18) won from a staying-on ONEOFAKIND (-17) by ¾ length with 3yo importee AWESOME TREASURE (-16), 3rd and SILENT SEEKER (-14') 4th. The winner's time of 1:30.3 was spectacular even on a fast track. The winning CT 1:31.4 is already 4/5th second faster than Open Allowance standard while the 4th is 1/10th second faster than Open Allowance. All have races to win.
ONEOFAKIND is the least exposed and most progressive and has more to come over further. The first two are going places.
NOVEMBER 21, 2020 [TV-0.8 per 200m (round) -5 (straight)]
Race 11 (Overnight Allowance; 1500m; TV-6) is a KEY RACE!
JAMAI RAJA (-13) returned to his best (figure 8 re-fitted/lasix re-administered) winning comfortably in 1:30.3 from LEGALITY (-10) and MASTER OF HALL (-8')! Again, the winning CT of 1:31.4 equals ANOTHER AFFAIR's (4/5th second faster than Open Allowance) but, at 7yo, he's unlikely to progress much further than that. Second/third produced CTs of 1:32.2/1:32.3' (Open Allowance standard 1:32.3) so they have at least Overnight Allowances (standard 1:33.1) to win.
Overseas Betting Opportunities (OBOs)
There's just enough space for a quick look at two races scheduled for Aintree on December 5 namely the popular Grade 3 Beecher Handicap Chase (3½ miles; 1330GMT; 8.30a.m. Jamaica Time) and the Class 2 Grand Sefton Handicap Chase (2m5f; 1515GMT; 10.15a.m Jamaica Time). Current favourite for the Beecher is last year's second Kimberlite Candy but she has risen 16lbs in the ratings and a safer proposition should be the 2019 third ALPHA DES OBEAUX who suffered interference in that race; has dropped 9lbs since; and is coming to run.
The Grand Sefton could go to Nicky Henderson's JANIKA who was 4th as the favourite in last year's Grade 3 Topham and who has performed with credit in Grade 1 races since.
For our Notebook Horse department, it's never too early to start compiling a Cheltenham Festival portfolio:
Thyme Hill [6 b.g. Kayf Tara-Rosita Bay (Hernando)]:entered in the Stayers Hurdle (March 18) after an unlucky 1¼ length 4th to Monkfish in the Grade 1 Albert Bartlett last year over 3 miles (having to switch left for room approaching the last fence and, again denied a clear run, stayed on run-in). He's still at double-digit odds so an excellent value bet.
Good Luck!