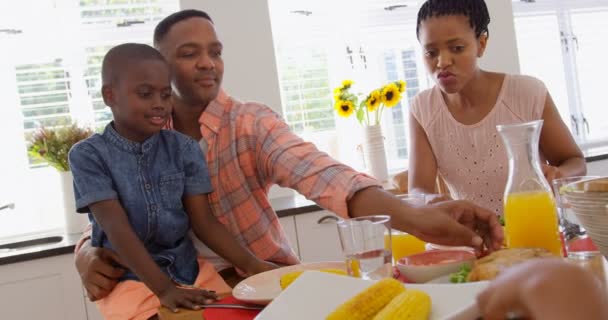 Life as we know it has changed significantly since the first case of Covid-19 was identified in Jamaica. Apart from watching or reading news about other countries under quarantine, most Jamaicans would not have known the extent of behavioral change that this new norm would initiate. One such major change has been the households' eating patterns resulting from the restricted access to restaurants, food deliveries and even the humble cook shops.
In the midst of this domestic crisis, the traditional skill of preparing home-cooked meals became a trending necessity. The common strategy would be to assess the ingredients on-hand then prepare the usual Jamaican classics. In recent times a plethora of photos and videos have been shared on social media, from novice cooks who 'ah try a ting' to experience home-cooks with lavish spreads showcasing their skills and enthusiasm. Professional chefs too have gotten in on the home action by posting their artistic creations and putting a twist on some foods we may have taken for granted.
The benefits of home cooking.
The Government of Jamaica recently relaxed the restrictions on food service establishments and as many of these resume their full services, our fond memories prompt the temptations to return at our earliest convenience. The attractive fare offered by our favorite dining locations may cause us to easily forget the pride and excitement of preparing home-cooked meals as a legitimate and beneficial habit of everyday life. Several studies have been published about the physical and psychosocial benefits of preparing meals at home and eating together as a family. Scientific research indicates that family members especially children are less likely to become overweight if most of their meals are prepared at home. Furthermore, teenagers are less likely to abuse drugs if their families frequently eat meals together. Additional benefits of preparing home-based meals include:
Improved nutrition– the home cook has the ability to utilize nutrient dense ingredients while excluding excessive salt, fat and sugars commonly found in restaurant meals. Studies have revealed that eating out led to at least a 50 percent increased intake of calories, sodium and total fat.
Customizable portions– it is easier to control the portion size of a meal or the ratio of components on the plate at home. Persons are tempted to finish their plate of food which may lead to overeating whenever meals are purchased on the road.
Cost effective– purchasing individual meals is proven to be more expensive in the long run compared to purchasing ingredients to prepare the same number of meals. Families or individuals on very tight budgets will find it more affordable to prepare meals at home.
Fosters family bonding– not only around the dining table but also during the meal planning and preparation, having home-cooked meals encourages the family to become a stronger unit as they spend more time together.
Improved skill and knowledge of food– prior to the outbreak of Covid-19, the rate of dining out was at its peak but as we stay home to cook many have learnt or improved their cooking skills. Since most of the meals being consumed now are home-cooked, many 'home chefs' are increasing their awareness and looking for cooking inspiration via social media and resurrecting the long-forgotten cookbooks.
Improved food safety– a major risk in dining out is trusting strangers to serve safe food. A diner can never be totally sure that meals and cutlery are handled in a safe manner. Preparing meals at home allows greater control of the sanitation standards and reduces the risk of allergens throughout the process.
Greater appreciation for food– as you increase the frequency of preparing meals at home, there is a heightened awareness of the senses engaged during the process. Home cooking also encourages healthy eating habits and dieting that should lead to a healthier lifestyle and achieving the ideal body mass index.
To make home cooking easier, create a list of meals (menu) for one to two weeks and make one big trip to the store. Get the family involved in the preparation, maybe ask them to cut the vegetables, etc. and try to have fun while cooking. I hope that by now you have recognized the true benefits of feasting on home-cooked meals and will continue to do so despite the variety of dining options that exist.
Chef Khalil Campbell is a Certified Executive Chef and currently lectures at the University of Technology, Jamaica. Email feedback to [email protected].