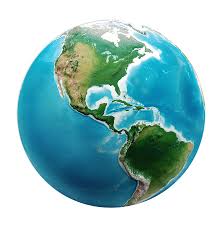 So much is being said about what needs to happen in order to change the way we deal with each other, especially in terms of race. A statement from the United States National Spiritual Assembly of the Baha'is on June 24, 2020, reflects the essential fact that we have a moral imperative to act in order to save our world.
The recent protests have illuminated the crisis that has been boiling in the United States for 400 years. "It is clear that racial prejudice is the most vital and challenging issue we face as a country."
Signs of hope are evident in the citizens who have risen to proclaim the truth, not just in the United States, but around the world. It is clear that all the citizens of the world are interconnected. When a person anywhere in the world is denied their right to survive or thrive, we all lose the potential of their contributions. Equity and fairness mean that basic needs to survive must be provided to each and every person no matter what their country or community. All forms of discrimination and oppression are barriers that must be overcome with a spiritual revolution that values both our similarities and differences.
"To create a just society begins with recognition of the fundamental truth that humanity is one. But it is not enough simply to believe this in our hearts. It creates the moral imperative to act, and to view all aspects of our personal, social, and institutional lives through the lens of justice. It implies a reordering of our society more profound than anything we have yet achieved. And it requires the participation of Americans of every race and background, for it is only through such inclusive participation that new moral and social directions can emerge."
For people whose lives have benefited from privilege and power it will especially mean restructuring and sacrificing. The political, legal, economic and social landscape will change in ways that are incomprehensible in today's reality.
We must have "honest and truthful discourse, acknowledge the voices of those who have directly suffered from the effects of racism…. this should not end with words, but lead to meaningful, constructive action." Change cannot come until we join our voices and hearts into one effort. The survival of us all depends on that occurring.
"It is not an exaggeration to say that the cause of world peace is linked to our success in resolving the issues of racial injustice."
The moral imperative of today rests on the belief that together we start where we are with what is happening in our community and in our country so that we can join a global effort to create a world that is based on equity and justice.
"So powerful is the light of unity that it can illuminate the whole earth."