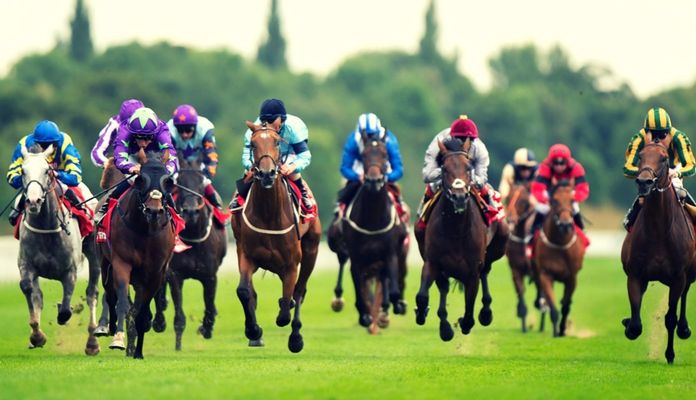 So local horse racing returned on June 13 after much behind-the-scenes activity and in front of the camera contention.
At time of publication four race days have been run; the cards well supported, competitive and the betting turnover very good. Yet some stakeholders are up in arms because, when the first purse payments were made (circa July 3) the Promoter deducted 7% from every payment. Stakeholders thought they had agreed to a 4% purse cut. Obviously they hadn't read my Blog post of May 23 (see https://theterribletout.wordpress.com/2020/05/23/horse-racing-has-its-own-secret-mou/) which exposed a "confidential" MOU agreed among the Promoter; its parent company; the regulatory bodies; and ostensible representatives of owners and trainers.
In part this is what was revealed in that blog post:
"The MOU provides "Owners and Trainers" will pay the expenses of keeping the track open, assessed at $13 million per month starting May 1 by way of deductions from purses when racing resumes. This is in addition to the advertised agreed 4% purse cut which the MOU quantifies at $1.857 million per month until December 31 if racing resumes June 1 (not gonna happen) or $4.33 million PER MONTH (or $26 million in total) if racing resumes July 1.
Let's do the math. $13 million + $13 million + $26 million = $52 MILLION. How many SVREL shares will be transferred to Stakeholders for this massive injection of working capital? Me, teacher! Zero. Zip. Nada. NONE!"
Stakeholders actually received nothing in return for bailing out SVREL/SVL. All SVREL/SVL promised in return was to keep the exercise track open and re-open horse racing on or before July 1. But, had stakeholders' negotiating team taken a breath and read the tea leaves, they would've understood;
As the sole licensed promoter of horse racing in Jamaica, SVREL's license mandates it to promote racing in accordance with government regulations. SVREL had NO CHOICE but to return racing to Caymanas Park as soon as possible on as beneficial terms as it could negotiate with Government or lose its license to somebody who would;
Closure of the exercise track was always a bluff because it suited SVREL as much as the stakeholders to keep the horses fit and well to resume racing at the earliest opportunity. That racing's earliest return wasn't a certainty was double-bluff!
So SVREL/SVL's bluff and double-bluff versus stakeholders' bluster resulted in a bailout from Stakeholders to the tune of at least 7% of purses (which stakeholders' negotiators should've realized if they'd taken a minute to work it out) PLUS a six month rebate on rent from Government/CTL.
Bailouts all around including a gift from Stakeholders tied up with a ribbon. Stakeholders, it serves you right. Either you challenge the enforceability of the MOU in court or stop the bellyaching and get on with the sport.
On a sad note, condolences to Dane Nelson and family at the loss of Dane's grandma who passed on July 3. The entire racing fraternity grieves with you.
DEPARTMENTS:
Clocked-In
Our regular review of local performances based on REAL times makes a welcome return.
Abbreviations: CT = "Corrected Time"; TV = "Track Variant" (a calculation of the effect of track conditions on official times to arrive at "real" or "corrected" times); TVs are in fifths of a second; "minus" means a fast track; "plus" a slow track (e.g. -2 means fast by 2/5th of a second). Variants beside horse's names represent the difference between its official time and the grade standard.
Although we return to reviewing performances on the clock readers shouldn't forget the additions to my "Horses to Follow" list published during the break (April 29). Then I advised that Baltusrol winner of a February 16 4yonw3 1000m round event was "still relatively unexposed; eligible for 4yonw3/OT races; and is just the type to progress to win even better races for Champion Trainer Anthony Nunes."
He re-appeared (July 4) in a 1300m event where he disputed the lead with speedy Truly Amazing and odds-on favourite Father Partick for 800m; was only 3l in arrears 300m out; before finishing a one-paced 7th. He remains one to be kept onside especially when returning to sprints. Also he showed plenty knee action in the straight which suggests he might relish running on a sloppy track.
I also advised Big Big Daddy was "just the sort of lightly-raced, late blooming 3yo (foaled May 11) who seems nailed on to relish the break from racing and show marked improvement in the last third of the year. He has only run three times (debut January 11) over distances apparently sharper than he'll eventually prefer"
In three runs since the resumption he's been closer as the distances increased finally finishing a half length second over 1400m. He's only just turned three so keep him in the notebook for September to December over 1500m+.
I also advised Cold Pursuit "is a perfect example of an unexposed 3yo who should benefit from the racing furlough in the hands of eighteen-time Champion Trainer Wayne DaCosta" and "has hinted at being able to stay 1,600m so he could very well be a miler to follow when he returns."
Cold Pursuit has three runs since racing's return finishing second each time over 1100m, 1200m and 1400m staying on at the end every time. Soon come.
Finally, I proposed that Contractor "is a lightly-raced 5yo with unlimited scope to progress even if eventually dropped into high claiming company…. his shrewd trainer, Patrick Lynch, won't have a difficulty finding him more winning opportunities in 2020."
Contractor re-appeared on June 20 in an Overnight Allowance 1100m sprint but finished less than 8l behind Chace the Great. On April 2 I'd proposed Contractor "should fit perfectly on a $550,000 tag." So he's still very much one to keep on the right side.
Now, the clock:
JUNE 20, 2020 [TV-0.2 per 200m (Rd) +2 (straight)]
SPEECHLESS (-5) made all (Race 4; 3yonw2; 1000m (Rd); TV-1) and drew away last 100m to win comfortably (despite 5.5kg overweight) in 1:01.0. Her CT (1:00.4) is 1/5th second slower than nw3 standard but she's a lightly-raced (debut December 21), progressive, unexposed 3yo who has benefitted from the break and is bred to be suited by further. She's one to follow and could be worth a run in a fillies classic.
JUNE 27, 2020 [TV-0.2 per 200m (Rd) +4 (straight)]
DEEP BLUE SEA (-16) was the day's most impressive winner (Race 4; 4yomdncond; 1200m; TV-1) making hacks of a decent field winning by 16l in 1:13.3! His CT (1:13.4) is 3/5th second faster than nw3 so at least a repeat win seems a formality.
FRESH CASH (-6) failed by a head to wear down importee Action Run (Race 11; 4yonw3/Imported 4yo+nw2; 1300m; TV-1) but his CT (1:20.3) is a second faster than the Grade so losses are only loaned.
JULY 4, 2020 [TV-0.1 per 200m (Rd) +1 (straight)]
RACE 4 (4yonw2/Imported Maidens; 1600m; TV-1) is a KEY RACE!
ALHAMDULILLAH (-9) progressed in first-time visors to release his maiden tag by 12½l in 1:39.2! I did warn you on April 2 that "Alhamdullah (-3) second by a head (Race 3; 4yonw2; 1000m Round; TV+1) earned a CT'of 1:01.1 significantly better than the grade standard (1:02.0) so losses are only lent". Now July 4's CT (1:39.3) is already 1/5th second faster than Overnight Allowance standard and he's still unexposed so can run up a sequence.
2nd, INSPIRED MIRACLE (-3'), and 3rd BLOODSWEATANDTEARS (-2) CTs (1:42.0'/1:42.2) are both good enough to win at nw2. The latter should improve over further.
BREAKING STORM (-9) demolished the opposition (Race 6; 5yonw2; 1100m; TV-0') to win by 8l in 1:08.1. His CT (1:08.1') is more than a second faster than nw3 so he should win again.
Overseas Betting Opportunities (OBOs)
Tomorrow's big race is the Group 1 July Cup (Newmarket; 6f; 1610GMT; 10.10am Jamaica Time). Ante-post favourite, Golden Horde, won the Group 1 Commonwealth Cup at Royal Ascot in taking style but that was against three year olds on good to soft. Tomorrow he faces seasoned older campaigners on forecast good to firm so offers little value.
Faster conditions are likely to suit Sceptical and KHAADEM 3rd and 4thin the Group 1 6f Diamond Jubilee Stakes at Royal Ascot. The latter is expected to progress past the former because, at Ascot, Sceptical had the advantage of a recent run.
Let's close with a Notebook Horse coming out of Royal Ascot
Dancin Inthestreet [3b.f Muhaarar-Souvenir Delondres (Siyouni)], although winless on turf after 3 of 5 career starts, couldn't have been more unlucky in the 5f Palace Of Holyroodhouse Handicap (June 19) when she was slowly into stride; in rear in centre of group; ridden over 2f out; headway when not clear run and switched left over 1f out; went third inside final 110yds, kept on well, nearest finish (just failed to catch the 2nd). On this evidence a big 3yo sprint handicap is on her dance card. Breeding and form suggests she'll always be best on an easy surface.
Good Luck!