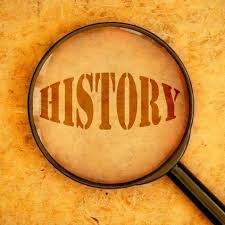 The men and women who created the nation of Jamaica were not politicians. They were not paid. They were all volunteers. Together they created a mood, a knowledge, a drive and a determination, all born of unity of purpose. They produced self-government, a Constitution and a whole way of life independent of the colonial powers that had been in existence for some 400 years. They produced the Jamaican. Today the embers of the nation-building effort lie unremembered in the cold ashes of the April 1962 general election.
The man who lit the flame for all this was Osmond Theodore Fairclough. He launched the original Public Opinion in 1937 as the cornerstone of the National Movement, the movement to create the Jamaican nation. In the arid desert of Jamaica's colonial wilderness, that newspaper was a verdant oasis of rest and refuge for free thinkers and progressive writers. The 100th edition of today's Public Opinion seems a good place to begin examining what happened to that effort, and perhaps to signal future articles to pick up once again on that largely abandoned task.
Fairclough was not alone. There were also the members of the National Reform Association led by Ken Hill, members of the Jamaica Agricultural Society, members of the Jamaica Union of Teachers, members of the Poetry League and the Ratepayers and Taxpayers Association, and members of the Jamaica Progressive League of New York. Together they followed Fairclough's dream, formed the political party to be known as the People's National Party, and persuaded Norman Manley to become their leader.
The unity survived the split when Bustamante left the party to form the Jamaica Labour Party in 1943, and it was still able to produce the 1944 Constitution and Jamaica's first vote based on universal adult suffrage where every man and woman aged 21 and over could vote and select their representatives at the polls for the first time. The unity survived the PNP's loss in those 1944 general elections and went on to blossom under Norman Manley's government from 1955 to April 1962.
When Manley won in 1955, he did two things immediately. One was to remove the tax from bicycles and drays. The other – in recognition that although he was well-educated he did not know it all – was to seek help, not from Britain or the United States, but from the United Nations. The result was the provision of a Canadian, George Cadbury, to work with his administration in creating the tools ofgovernment.
Things went well. But they came to a crashing halt in 1962 with Bustamante as Prime Minister and Edward Seaga as Minister of Development and Welfare when the entire unity and cohesion of the volunteer spirit and the volunteers themselves were cast into outer darkness. Much later in his life Seaga would express regret that the change of administrations after elections resulted in good policies being thrown out or simply ignored.
But in 1962 it was a time to throw out all that reflected the previous government.
Out went Island Cricket Coach George Headley. Out went Island Track Coach Herb McKenley. Out went Dr. Philip Lecky whose breeding of the Jamaica Hope strain of cattle put Jamaica at the top of the world. Out went the leaders of the Jamaican-born Jamaica Welfare, including Thom Girvan and Eddie Burke. In the Civil Service a new expression was making the rounds for the first time in Jamaica's history. It was "political victimisation."
In came menace. And intense political partisanship. And gun crimes, this to attain astronomical proportions a decade later in order to remove Michael Manley from the Prime Minister's Office. All of which – and more – was a reminder of Norman Manley's famous remark, "Something evil has descended on Jamaica."
And a 1981 declaration that the people had to fend for themselves and find their own salvation because the government, ignoring Jamaica's history, and newly imbued with US anti-welfare-state and anti-"big government" ideology, would no longer look after them.
Initiated and instituted by the politicians, the gun crimes are no longer controlled by the politicians. (There was indeed a time when Edward Seaga drew up a list of names of criminals in his constituency and, signalling he could no longer control them, offered it to the police). But the absence of political control has not resulted in any reduction in criminal gun activity. We chug along with an average of 1,300 gun murders a year, ZOSO or no ZOSO.
The quick conclusion here is that our salvation as a nation does not depend on politicians. As it was in the beginning when non-politicians created the national framework, so is it now. Jamaica needs its best citizens to come together in unity to recreate the peace and prosperity we all seek.
What is needed here is the full recreation of the national movement that was stalled when Norman Manley's PNP lost power in 1962. Michael Manley indeed tried to recapture it between 1972 and 1980 but was beset by damaging repeated propaganda from his (local) political opponents about communism and by some of his own party members going too far.
Let me be clear. The real damage of the seventies was local. Michael Manley's opponents in Jamaica pushed the Cuba-communism propaganda believing it would help them obtain American help. The Americans were only called in to help when the local effort seemed unequal to the task. The main reason the Americans responded was bauxite, and Seaga's promise to remove the bauxite levy that Manley instituted in 1974 and which the American bauxite companies in Jamaica had never stopped complaining about.
But, as Seaga himself was to say, Michael was no communist. And when Seaga met Fidel Castro in Jamaica some years later he acknowledged that there had been a time for anti-Cuban posture, but that time had passed. Besides, just last year, there was a newly declassified American document saying the reason was more that the US was concerned about Michael Manley's popularity in the region than anything else.
So what really happened since the 1962 Independence election?
A Justifiable National Fever
We abandoned unity. We lost our cool. People were encouraged to find their own salvation – education, employment, housing. They tried. But many took to the gun as a tool of work like a hoe or a screwdriver. They embraced Babylon System as suggested by our international directors. Files get "lost" – if the price is right. We saw our national temperature rise, and keep rising with the gun. People now take out contracts on the lives of other people for the simplest of reasons.
The worst part of it is that this rising national fever is largely justifiable.
The people are tired of waiting for things to go right; for better to come; for justice; for crooks in high places to cease getting let-off; for big man to get the same punishment as small man; for law to rule; for their roads to be repaired instead of the money ending up in the politician's pocket; for taxes to be collected fairly; for economic development to be built solidly on a platform of social development; for jobs to be created so that young men and women do not have to turn to the gun or to scams; tired of singing "justice, truth, be ours forever…"
Bob Marley was right:
We've been trodding on ya winepress much too long…
We've been taken for granted much too long
So-so Zoso cannot take us any further towards a normal national temperature. In the darkening afterglow of colonialism, sugar, and bauxite we have natural resources and mechanisms that we can apply. But they have to be seen through a national lens.
Why, for instance, is our ganja not a big part of our national planning? Our history tells us we have it in us to be creators of our own destiny. Why are we limiting our aid sources to the US, UK and China? Why not Sweden? Or Germany? Neither of which have imperial designs on us? We are not short of bright inventive people in government and the private sector. But they have been bent to the Babylon System of inapplicable foreign remedies instead of national-born initiatives.
Ewart Walters, CD, MJ, is a journalist and former diplomat. His book We Come From Jamaica is the story of the National Movement 1937-1962. Comments may be sent to [email protected]