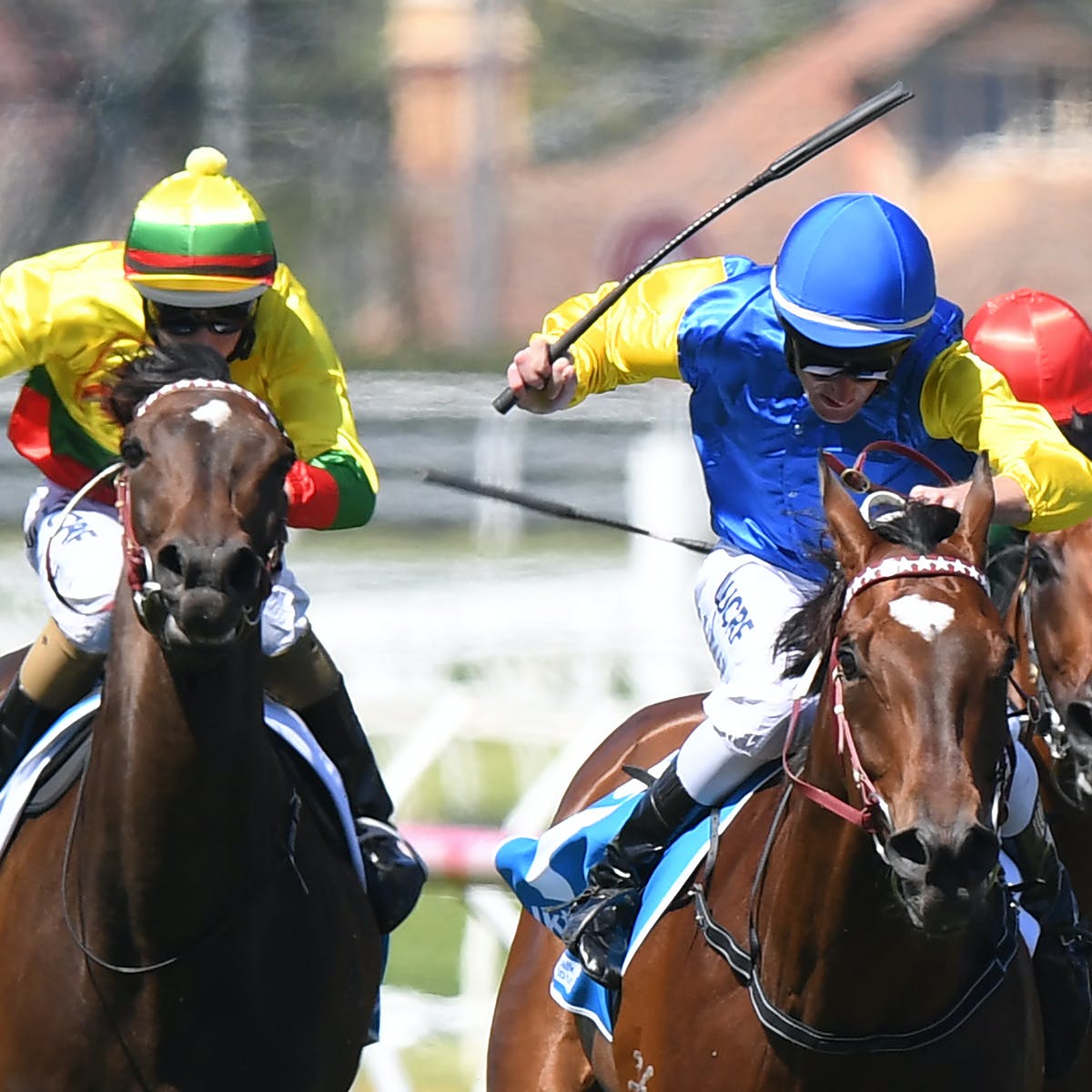 By The Terrible Tout
A few months ago iconic broadcaster Fae Ellington, who began in a Bamboo Lounge (look it up if you're too young for the COVID vaccine), asked me why are so many horses being hit so often with a whip.
The only response I could muster was along the lines of admitting that human beings, generally less intelligent than horses, loved a show and the sight of horses running down the stretch with jockeys' whips flying made for good TV. There's no other sporting or biological reason for it.
The best jockeys in the world (none ride in Jamaica) will tell you the winner of every race is the one who last resorts to the whip. Legendary local trainer, late great Wayne DaCosta, often warned his jockeys not to go to the whip until there was no other way to try to avoid defeat. They rarely obeyed. One journeyman jockey who shall remain nameless often repeated his mantra "Horse mek fi beat!" I doubt he has ridden 50 winners in a decades-long but undistinguished career.
When I was young and foolish enough to tolerate the contemptuous treatment meted out to racehorse owners by all in "authority" (I vowed "No mas" years ago) I had an inflexible rule namely that no two-year-old of mine could be hit with a whip on debut. My jockeys were warned that I'd rather lose the race and take whatever penalty was to come from regulators intent on defending fiefdoms instead of protecting animals indispensable to the industry they regulated.
One day, while in the parade ring to witness my two-year-old make his debut, Omar Walker came to me and showed me his whip. He explained (VERY politely) "Sir, the end part is made of foam. It won't hurt him at all". In an exhibition of rare patience I only replied "I know it won't hurt him because you WILL NOT hit him with it." The next time I entered a two-year-old debutante, Dick Cardenas was declared to ride. The best part of Spuddy's commentary was his incredulous sounding "hands alone!"
Just ask yourself, how would YOU feel if your child was bullied first day at school? Whether or not the bully thinks he/she is hurting your child the very fact that your child is being hit (even with a sponge) can cause long-term psychological damage. I keep saying horses are people too, just more intelligent. Try to spend some time watching races, especially those in which you haven't bet. You'll see horses shy away from the whip when it's applied (especially unnecessarily) and interfere with other runners. You'll see horses stop as if shot as soon as they feel the whip. You'll almost NEVER see a horse respond to repeated whipping by running faster. Watch iconic Jamaican jockey Winston Griffiths who earned the nickname "Fanna" by the way he used his whip to focus and encourage a horse rather than to punish it.
Jockeys, whether or not they know it, carry a whip for correction (if, for example, a horse is hanging into another horse) or encouragement (like "Fanna") NOT coercion. Which of YOUR children has ever reacted positively to coercion?
As usual, England is far ahead of the world in this regard. Many years ago, whip rules were introduced to a collective groan from jockeys. The basic rules (as recently revised) are:
The whip can be used a maximum of seven times in a Flat race/eight times in a Jump race.
Stewards will look at the force with which it's used; whether the horse is given time to respond; the purpose for which the whip was used; whether the horse was in contention or clearly winning at the time it was used; and whether the whip has been used in the correct place (i.e. on hindquarters rather than flanks)
Stewards will consider the ride as a whole, in particular the closing stages, when determining whether the rider has breached the rules
Any rider found in breach faces suspension. Five offences in a six-month period will be referred for a more substantial penalty.
Since implementing the revised whip rules, the frequency of whip offences has reduced significantly. From 73,872 runners in 2020, no horse was found to have been marked or "wealed" by use of the whip. But English racing isn't satisfied. A recently convened review group has come up with the following recommendations (edited for word-count purposes) for further revisions:
"The conditions of 'acceptable use' are:
Any use of the whip must be justified in the context of the race.
The whip may be used to encourage a horse to perform at its best only under the following circumstances:

When the horse is in contention;
The horse is able to respond; and
The horse is given time to respond

Use of the whip for encouragement isn't only about making a horse run faster. It's to focus and concentrate a horse so it performs at its best.
The whip may only be used on the horse's body where, in the context of the race, it won't cause pain.
The whip must only be used a certain number of times so as not to compromise the horse's welfare.
The whip must be specifically designed energy absorbing whip that doesn't cause pain when properly used.
In Australia only a "padded whip" and a limit of five strikes before the final 100m of a race is allowed. Whips should never be raised above a jockey's shoulder height. The Australian RSPCA — recognizing that whip use in the final 100m when a horse is already fatigued, is counterproductive and cruel — has recommended ending the use of whips as a performance aid altogether. Independent research indicates 74% of Australians don't support the use of whips in racing and 87% of those who watch or bet on horseracing would continue to do so if rules changed to prohibit whipping.
Victor Espinoza hit American Pharoah THIRTY-TWO times in the stretch of the 2015 Kentucky Derby. He won by a length and went on to win the Triple Crown for the first time since Affirmed in 1978.
But, in 2020, the California Horse Racing Board passed whip rules for Quarter horses and mixed breeds only. In America and also in Jamaica jockeys are free to terrorize horses with a whip in the name of showmanship. Many do it to convince Stewards with no experience riding anything but a bicycle that they are "trying". Kmt.
Let's take a brief look at the July 3 St. Leger. It should be another match race between Further and Beyond/Miniature Man as Nuclear Noon looks like 1,600m is the limit of his stamina. Further and Beyond's sister won the Oaks so he should have no problem with 2,000m but, because of his quirks, he'd benefit greatly from an Aidan O'Brien-style teammate as rabbit (oops, sorry, "pacemaker"). In my opinion he'll also benefit from a switch to a more naturally patient jockey like Linton Steadman. If these strategies are employed he has a big chance to reverse 2,000 Guineas form.
Fer crissake, don't pay attention to anybody babbling about handicaps this and handicaps that. Handicaps, schmandicaps!
DEPARTMENTS:
Clocked-In
Abbreviations: CT = "Corrected Time"; TV = "Track Variant" (a calculation of track conditions' effect on official times to arrive at "real/corrected" times); TVs are expressed in fifths of a second; "minus" (-) means a fast track; "plus" (+) a slow track (e.g -2 is fast by 2/5th second). Variants beside horse's names represent the difference between its official time and the grade standard.
JUNE 7, 2021 [TV+0.6 per 200m (Round) -5 (straight)]
Stallwalkin' Girl (-1) looks a "changed up horse" and won this comfortably (Race 2;[$350,000 Claimers; 1,600m; TV+5) in 1:42.4! Her CT (1:41.4) is 4/5th second faster than $450,000 Claimers' standard and 2/5th second faster than $550,000 so a third consecutive win is likely.
Overseas Betting Opportunities (OBOs)
After a fabulous Royal Ascot racing takes a breath but the Irish Derby is on at the Curragh tomorrow (1545GMT; 9.45 am Jamaica Time). As usual there's a huge Aidan O'Brien contingent headed by even-money favourite High Definition (unbeaten in two 2yo races then 3rd in the Dante on reappearance). Aidan's horses are famous for showing marked improvement second time out but I'm confidently expecting Dante winner and Epsom Derby 3rd Hurricane Lane to confirm Dante form. He reportedly lost both front shoes at Epsom and, although he seems more a St Leger than Derby horse, the expected soft ground should assist by emphasizing stamina.
Let's close with a Notebook Horse coming out of Royal Ascot:
King's Lynn [4 b.g. Cable Bay-Kinematic (Kyllachy)]suffered traffic troubles twice (in the King's Stand and again as big favourite in the Wokingham) but is clearly progressing and can win a Group 1 6f sprint in the Autumn when the ground eases. He could give his owner the Queen a wonderful Platinum Jubilee gift
Good Luck!