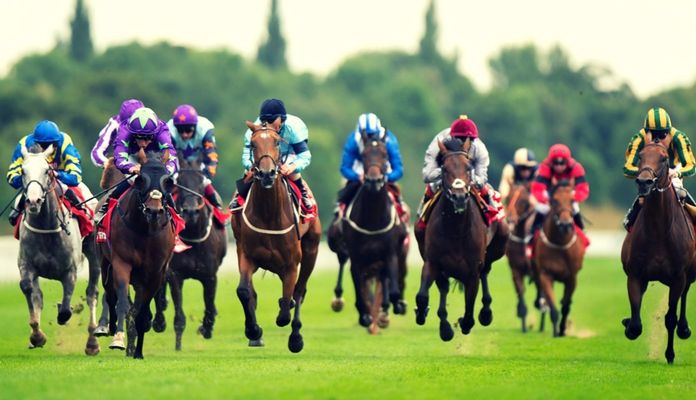 The hot topic at the race track these days is the long time it's taking for Triple Crown winner Supreme Soul to return home after an unsuccessful tilt at the Caribbean Classic at Gulfstream Park, Florida.
Apparently, the horse was cleared for travel to Florida by local Racing Commission Veterinarians but detained in Miami after the race because he tested positive for tick fever. JRC Vet Sophia Ramlal was quoted by the Jamaica Observer as follows:
"Four unforeseen events have led to the delay in Supreme Soul returning on December 17, 2019 as planned: positive tick fever test result on December 12, 2019; unavailability of a direct flight between Miami and Kingston to take him home during the busy Christmas holiday period; the requirement of Jamaica's Veterinary Services Division for him to be treated for tick fever in the USA before returning; and finally the unavailability in the USA of the recommended drug for treatment."
Champion Trainer Anthony Nunes, clearly annoyed, said in an interview with CVM TV that the horse had tested positive for "tick fever ANTIBODIES" which he maintained can be found in 100% of race horses in Jamaica and with which Supreme Soul left the Island. Based on my own knowledge of local horses, I can confirm the Champion Trainer is correct. Furthermore, it's incredible that the horse could've developed those antibodies while in Florida. What was the position of the other runners in the Caribbean Classic all of whom were tested?
So what do we have here? To begin with, it's more than passing strange that local tests couldn't locate the same antibodies that Miami testing facilities so easily found. In fact, it's a crying shame and one for which local Vets need to explain especially as Nunes contends that the USA quarantine bill has already exploded at U$45-200 per day and rising.
Then there's the obvious incongruity that USA Authorities were happy to send Supreme Soul back home but his return was barred by the same local Veterinary Services Division that was unable to diagnose the presence of the anti-bodies before travel.
Thirdly, what exactly does this "positive test" mean? Ramlal said:
"When tests were conducted on December 12, 2019, after his participation in the Caribbean Classic, Supreme Soul was found to have been exposed to one of the causative agents of tick fever. The positive test does not always mean that a horse is actively sick and often is an indication of a horse's immune system response to prior exposure to the tick fever agent"
So, let's stop pussyfooting around this embarrassment. Supreme Soul has actively produced anti-bodies to tick fever (which he probably had before travel from Jamaica) which means he's akin to one who has been vaccinated against the disease. Vaccination is nothing more than limited exposure to a disease so the body's immune system can develop antibodies to fight it. It's not an excuse that Jamaican Vets can't treat tick fever (especially as Supreme Soul DOES NOT HAVE THE DISEASE) but it's an admission of unforgiveable neglect and/or incompetence that THIS is the excuse used to expose owners, a dying breed in local horse racing, to exorbitant overseas quarantine expenses.
If I was the owner of Supreme Soul (perish forbid) local authorities would be facing a massive law suit.
PS. The latest breaking news from my usually impeccable sources is that the Agriculture Minister intervened and, after a meeting on Monday with Anthony Nunes and his team, assurances were given that Supreme Soul would return to Jamaica before the end of the week. Fingers crossed!
DEPARTMENTS:
Clocked-In
This regular review of local performances is based on REAL times.
Abbreviations: CT = "Corrected Time"; TV = "Track Variant" (a calculation of the effect of track conditions on official times to arrive at "real" or "corrected" times); TVs are in fifths of a second; "minus" means a fast track; "plus" a slow track (e.g. -2 means fast by 2/5th of a second). Variants beside horse's names represent the difference between its official time and the grade standard.
There's plenty to catch up on so let's get the show on the road:
JANUARY 11, 2020 [TV -0.33 per 200m (Rd) +2 (Jen/Steel) +1 (Q/Highway)]
Race 11 ($750-700,000 claimers/4yonw4; 1200m; TV-2) looks a KEY RACE!
EYE CANDY (-5) used her experience to beat a slew of 4yo non winners of 3 in 1:12.3! Her CT (1:13.0) is a tick slower than Overnight Allowance standard so she should win at any high claiming tag without difficulty.
N.B: EYE CANDY returned on January 18 in an Overnight Allowance (2l 4th to Dunrobin) and again on February 1 in that same grade (8l 5th of 10 to 4l winner Bold Aflair over 1000m straight). If her connections don't tire her out trying for an elusive Overnight Allowance win she's one to be on when dropped to high claiming.
Behind Eye Candy was BALTUSROL (-3); KING TAVARI (-2') REGGAE GONE GRAMMY (-2) and LATAPY (-2) posting respective CTs of 1:13.2; 1:13.2'; and 1:13.3 (twice). The 4yonw3 standard is 1:14.2 so all should win one in turn.
N.B: BALTUSROL ran into a tartar named Formal Fashion on January 26 and was beaten 1¾l into 2nd over a shorter trip (1100m). Formal Fashion returned to run another cracker on February 1 (2l 2nd to seasoned $750,000 claimer Dee Danger over a sharp 1,000m round) where REGGAE GONE GRAMMY was that day's eye-catcher (as a nw3 running against non winners of 4) only 1½l behind Formal Fashion in 4th finishing with a flourish and full of running. She (and BALTUSROL) need only a bit more real estate (1200m should be enough) to be good things at 4yonw3.
JANUARY 18, 2020 [TV -0.2 per 200m (Rd)]
MAHOGANY (-6) confirmed himself potentially out of the very top drawer (Race 6; 3yonw2; 1400m; TV-1) clocking 1: 26.0 (CT 1:26.1) beating classic hopeful Tomahawk (staying on) by over 6l. His CT equals the Overnight Allowance standard so he can be followed at up to 1400m.
MILKMAN (-6') ran a cracker over an inadequate test (Race 8; 4yonw2/imported 4yo maidens; 1,000m round; TV-1) finishing with a purpose on the far rail and failing by ½l to catch importee Cleopatra's Child (subsequently disqualified for weighing in short). His CT (1:00.4') is a second faster than nw3 standard so he has races to win especially over further.
JANUARY 25, 2020 [TV+0.1 per 200m (Rd) Races 1-6; -0.7 per 200m (Rd) Races 7-10; -6 (Storm Born) -0 (others up straight)]
TREVOR'S CHOICE (-10), very much on the upgrade (Race 2; 4yonw4; 1000m round; TV+0'), made all convincingly beating another progressive type Truly Amazing by 5l! He clocked 0.58.2 which converts to a CT of 0:58.1'! That's more than a second faster than Open Allowance standard. He's a sprinter to follow!
JANUARY 26, 2020 [TV -0.9 per 200m (Rd) -2 (straight)]
GREEN GOLD RUSH (-14) made an impressive debut (Race 5; 3yo maiden condition; 1300m; TV-6) crushing "talking horse" Diamond League (-7') by 6½l in 1:19.1! The winner's CT (1:20.2) is 4/5th second faster than nw2. He's an exciting prospect. The 2nd's CT (1:21.3') is 3/5th second faster than maiden special weight. He's improving so could immediately gain compensation.
Overseas Betting Opportunities (OBOs)
Newbury's Grade 3 Betfair Hurdle (2m69y) is tomorrow's feature. Favourite backers should be careful as Not So Sleepy has won three hurdle races all on right handed tracks and soft or heavy ground and is unlikely to dominate as he likes to do. On the other hand MACK THE MAN looked a handicapper to follow when winning at Sandown (December 7) and comes out of the in-form Evan Williams barn. The latter is a confident pick.
This is as good a time as any to start our Cheltenham portfolio as the big festival begins March 10. The meet's feature is the Gold Cup Chase over 3m2f70y where climate change could play an important role. The last couple of Festivals have been run on unseasonably soft ground:
On soft, the one to be on this year is SANTINI [8yo b.g. Milan-Tinagoodnight (Sleeping Car)] who was impressive in staying on to beat classy Bristol De Mai over 3m1½f at Cheltenham (soft) on January 25. It's hard to see him doing anything but improving for the extra furlong of the Gold Cup and is currently at an attractive price.
If the ground comes up no worse than good-to-soft DELTA WORK [7yo br.g. Network-Robbe (Video Rock)] is the one to be on. He represents high quality Irish connections (Gordon Elliot trains for Gigginstown House Stud); has won 6 of his 8 starts over fences including two Grade 1s over 3 miles at Leopardstown (December 28 and February 2); and seems sure to be a force at the highest level for years to come if all continues to go well. He'll be even more suited by the generous gallop likely in the Gold Cup.
Good Luck!