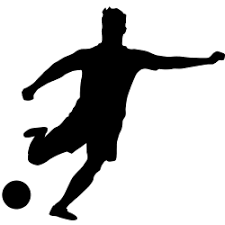 RIP #10 Diego Maradonna, the ultimate football magician and entertainer.
Sports is an essential part of the national social fabric and along with music, creates entertainment and an important positive cultural relief valve for social pressure, limiting the amount of negatives that stress creates.
Football fans, particularly blessed to have a Premier League team within or adjacent to their community, are dying (pardon the pun) to have the premier league restart, to return a level of normalcy, to their COVID-fatigued life.
Football is an essential part of our lives, so my suggestions to postpone the Premier League for this season are not done lightly.
Here are my ten considered reasons:
Dr. Alfred Dawes' article in the Gleaner November 29 aptly summarises striking the balance between lives and livelihoods and the difficulty leaders have in balancing the COVID "hawks and doves" i.e. to open or lock down society. Most Jamaicans, understandably, are primarily beset by fear and the uncertainty of COVID death which, though diminishing, is a perception issue, primarily at the forefront of people's minds. Dr. Paul Wright and Dr. Winston Dawes — sports and medical authorities in their own right — lend support to cancellation of 2020 sports, citing significant medical and financial obstacles.
The JFF may reflect that they terminated the 2019-2020 league (some say prematurely) out of an abundance of medical caution. Consistency in decision making should require the same rational for starting the 2020-2021 seasons i.e. in a medically secure environment, hopefully by mid-year.
COVID has determined a very clearly prioritised national perspective. Crimes, health, education, finance are the top priorities. Sports, by comparison, is an "also ran"  The Premier League creates important part-time jobs and is a source of sustenance for so many, in a fledgling industry which needs to be reopened to continue the timely progress towards professionalism. But sports, even though alleging a multiplier effect of some $500M to Jamaica's economy, is not in the category of say, the tourism industry, which is also in limbo towards possible closure, if the predicted  spike strikes.
Select consultation with the privileged few breeds distrust! FIFA, by suggesting new statutes and thereby a new mandate for administrative, good governance and transparency, has corrected the existing corrupt construct, which permits the present 13 wise men, who have taken upon themselves the technical and moral authority, to make these fundamental decisions — as some parish affiliates and indeed the JFF themselves were in denial and some in defiance of original FIFA instructions. A much wider consultative process, ultimately approved by a much broader based governance board, at their earliest AGM would have been preferred. More time would allow this. Football may never have consensus on these issues, as there are too many variables and contending views, but consultation is essential, given the high stakes.
 FIFA's magnanimous gesture of US$1M in COVID financial assistance to the JFF is timely as it keeps that organization afloat. Similarly, JFF's $1.2M grant to each P.L Club, along with assistance from the Minister of Sports, helps the Premier League to keep their pre-season efforts and player welfare going, albeit on a limited scale. The Premier League however, is only a small, though critical, percentage of the island's clubs. The COVID relief fund has to be extended to restart local football, not only the Premier League.
JFF's primary responsibility is national teams. The main focus at this time should, once again, be our senior CONCACAF AND World Cup squads. Jamaica's A squad has depth and quality players getting adequate playing time abroad, in club pro leagues. Jamaica B — our local players — hungry and aspiring to replace them, is where our secondary focus should be. Manager Simpson and the JFF seem to have a plan for this. It is hardly likely that funding exists for all of these in addition to the proposed tier 2 Pro League and restructuring of Women's Football.
The recent Saudi Arabia friendlies seem an administrative re-run of the fiasco in Women's World Cup France 2018. This led to the dismissal of Hue Menzie and his group of patriots, the main focus behind the planning, organization and technical achievement of our historic qualification. Once again, our World Cup efforts seemed hinged on our National Team dragging the JFF Administration, as an anchor, behind their efforts. JFF's limited administration skill sets should again be broadened to involve passionate, qualified individuals who could head up our women Youth Football and tier 2 construct, instead of these energies being focused on the Premier League.  
In advanced, developed countries, it takes over three years planning to implement a successful and professional league. Commendation must be given to the JFF for reaching out to Rudolph Speid, to head CONCACAF's technical mandate. Despite his political baggage, he also brings a wealth of football experience, research and commitment to the job. Similarly Mr. Chung and Mr. Chris Williams need our full support in the difficult challenges they face in restructuring football. The financial entities being asked to support the national programme are also facing very trying times. Additional time would support their efforts.
The proposed technical programme is still a work in progress. We are talking professional but still thinking community and parochially. The second tier as well as women's football is still being considered, using amateur players. Ultimately after a 3-year process the Premier League is a 16 team proposition. This meets amateur political objectives, obviously not technical ones. Professional football is based on condensing the quantity in the system to produce quality. The JFF's competition committee has usually run tight, well organised competitions. There is nothing more frustrating and expensive to club football than loosely run, "stop and start "leagues, especially the cost of preseason preparation. COVID has the potential to do just that if all else could be afforded, it only takes a few players, in one or two teams, testing positive, to create havoc in this league, further bankrupting some football clubs and destroying the image of the new professional league.
The proposed new technical plan, with modifications, has the capacity to positively restructure our football, for consistent long-term performance, given adequate financing. CONCACAF mandating a professional structure to supersede our historic amateur structure, which has over achieved over the years, given, the limited resources at JFF'S disposal. Football desperately needs the clubs and Jamaica's understanding and support of this. We need national leadership.
For the Premier League to be the focal point, next year, of a progressive national programme, we have to get football's house in order. Apart from Jamaica National Bank, football has no reason to trust the financial sector for this massive alleged support for its programme. The JFF also has to overcome, the chasm of distrust which exists between itself, its national players, clubs and the general football public. The challenges are awesome, but CONCACAF has given football no choice but to accept this massive challenge and paradigm change.
Football has grown from the historic perception of being a hooligan sport, to gradually supersede every other sport, as the national sport of Jamaica. Jamaica's historic World Cup appearances in France 1998 and 2018 show the resilience of football against all odds.
Our 1998 World Cup platform was a combination of JFF vision, major clubs' hard work, investment, and cooperation (CC Lions) and the involvement of the private sector (Kingston Lions). We have done it before and with a unified football fraternity, we can do it again in Qatar. Regrettably, the cooperation necessary to climb this 'mountain' is impossible without trust.