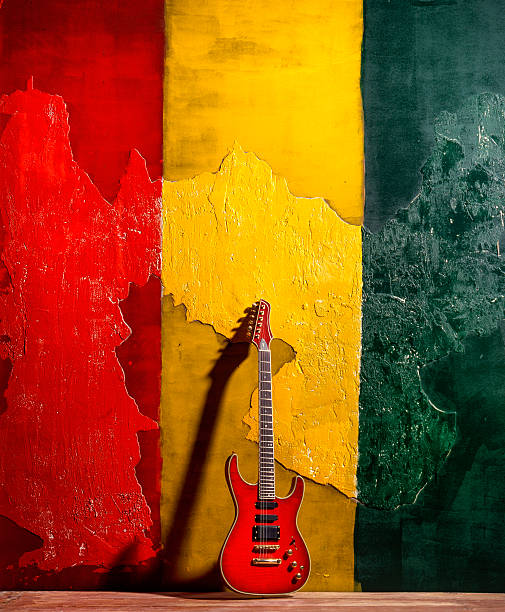 The brouhaha that has emerged on social media in response to the  US$5,000 grant to popular artiste Etana is another reminder that Jamaicans are really well down the wicket of misunderstanding. In cricket terms that may indicate that we are about to be stumped.
In this our annual Reggae Month celebrations, we really need to be able to disaggregate, understand, and analyze information in a more objective manner.
The matter of artistes receiving a grant for a minuscule portion of their touring expenses needs to be understood as a marketing investment that "rides" on the potential of an already established route that provides another way of promoting Jamaica.  Tourism is, and will continue to be a major industry in Jamaica today, and will continue into the future if correctly managed.
The tourism industry continues to grow despite the negative images of our out-of-control crime situation, and hundreds of thousands of potential visitors continue to evaluate their choice for Jamaica as a preferred destination. The logical conclusion is that there must be positives about our country that outweigh the terrible way that we choose to treat one another by murdering men, women, and children, in an uncontrolled mass mania.
Although not supported by the modern instant media, names like Harry Belafonte, Keith Stewart, Count Prince Miller, Millie Small, Prince Buster, Desmond Decker, Don Drummond and the Skatalites, Byron Lee and the Dragonaires, and so many others continue to add to the mystique of the music that attracts so many fans and visitors. To even mention Bob Marley, Peter Tosh, Bunny Wailer, Sean Paul, Shaggy, Jimmy Cliff, and Damian Marley adds lustre to the emerging musical icons of reggae and today — dancehall.
Marketing is an art and science used to promote the consumption of goods and services for a continent, a country, an island, a company, or an individual. It is a part of a business process that should be designed so as to inform consumers' choices. It is not a great process for an inadequately informed owner of a cellphone to make up news without information. We are not talking about "fake news".
The advertisement of a track meet, football game, concert, dancehall, product or service, should not be equated to the fact that we are an impoverished nation in many areas. The allocation of funds contributed to promote the Shaggy and Friends concert, or the Sagicor Run, cannot be measured simply against the need for jobs. The outcomes provide much-needed support in healthcare that far surpass many other handout activities.
In the case of a musical tour, there are many others who gain employment on tour; including local and overseas technicians. On the local scene, 5-7 musicians, 2-3 backup vocalists, an equipment manager, sound (mixing) board operator and the artiste earn from the tour. Overseas: the transportation crews, suppliers of the backline (sound equipment), hotels, venues, restaurants and other service providers all benefit from the work.
With regard to music sales, the writers, performers, musicians, producers, publishers, all earn in proportion as specified in the royalty payments for years to come. As a comparison, the Marley family has earned more following his untimely death, than during his life. Therefore the industry is a short- and long-term revenue source for the creative talents involved in the supply chain.
Therefore the investment in Etana and other artistes who should also qualify for the small stipend should not be seen as any great donation or deprivation to poor people. In fact, it may be a more cost-effective promotion for attractions than advertising Jamaica on major news networks that may just have carried horror stories about travel warnings and multiple murders in our major tourist cities and towns.
It is a bit of a low risk gamble. A Caymanas bet of $1,000 on win and $100 on place. If the horse wins you get two payouts; if the horse places 2nd or 3rd you get some of your money back. If it fails to place then the additional risk is only $100.
For the upcoming entertainers, the seed money may get them to a destination and by being there they may land several more jobs with the smaller promoters who will not or cannot pay the initial airfare. In that regard, just being there may be one step towards an extended tour, more exposure, and the possibility of many further bookings. This is seen as paying your dues until you become the Junior Gong, or Sean Paul, on the really big stage.
In addition, with the diversified electronic sales outlets, piracy, and other non-revenue generating media, personal appearances can be backed up with on-site CD sales, and merchandise that help to sustain the tour costs. All of these lead back to Jamaica's credibility, and not for the other countries that have adopted our invention, and are already in place in the USA, Canada, Europe, and Japan where the largest music festivals are held.
We need to take positive control of our inventions and our birthright in our cultural output. We need to be creative and watch world trends that are positive for us and allow our practitioners to get visas and tour, and keep them out of jail.
We talk of closing Alpha Boys' School while the rest of the world is paying big money for ska in the USA and Japan? What errant nonsense! Don Drummond gone but not forgotten, with a legacy that did not have effective copyright. For a brass instrument player today this is an opportunity greater than Jamaican club football.
So from my viewpoint, let us make the effort to place our bets transparently and strategically. Let our strategy be to outperform the imposters and put the "Jamaican" back in Jamaican Music. Ryan Miller USA Womens Jersey