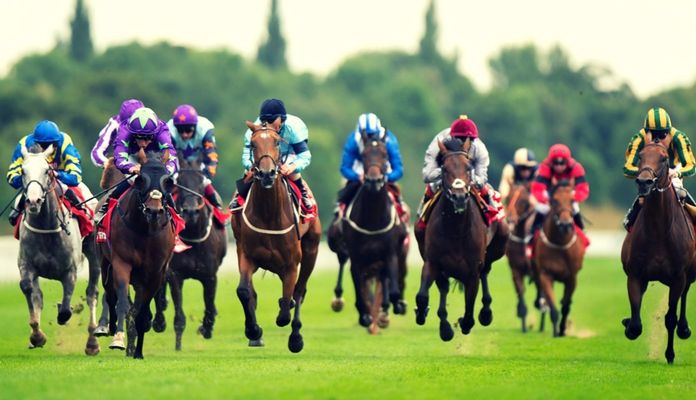 Clear, uncomplicated reality is that the racing industry is dying a slow, tortured, demise as racehorse owners desert the ship faster than Jerry ever ran from Tom.
As usual the promoter's reaction has been myopic. During the COVID-19 enforced break it systematically bullied "Stakeholders" until some key, more affluent (and verbally effluent) owners and trainers were hoodwinked by SVL/SVREL with the active participation of both regulatory bodies AND Government's Project Monitoring Committee into signing (ostensibly on behalf of ALL owners, trainers, breeders, jockeys AND GROOMS) an unreasonable MOU that purported to have stakeholders bail out SVREL by paying its expenses without return in equity or other interest.
Can you imagine? GROOMS, earning less than $10,000 per week, are to help pay SVREL's expenses? Some corporations simply have no shame.
Since owners and punters provide every dollar earned in horseracing by everybody else, it would seem in the promoting company's self-interest to show some gratitude. Then, diversity appears to be the new buzz-word yet there's no discernible SVREL campaign to make the sport attractive or available to potential new owners.
It's time for SVREL to re-imagine racehorse ownership with a single purpose namely to retain and acquire owners NOW. This restructured imagining should be based on an honest acceptance of the fundamental fact that owners fund the entire industry. So COVID hasn't damaged horse racing's financial base but, like cellphone cameras in the Black Lives Matter era, has only placed the spotlight on it. COVID exposed the illusion of racehorse ownership as an investment by scheduling early cataract surgery needed for owners to recognize challenges they already face.
There's a real risk, as racing returns to "normal" and punters, starved of their drug of choice, keep the Tote humming, that racing authorities will "drop hand" and return to the same old, same old ignoring barbarians at the gates threatening to destroy the fantasy of racehorse ownership viability. Already, keen observers have noted key stakeholders dropping horses into claiming races they wouldn't consider before COVID. Promoter/Regulators/Government must now stop intimidating stakeholders. Instead try to bring them together in a way that convinces them their value is understood and acknowledged.
Unless SVREL acts NOW to stem the exodus, I expect owners' abandonment of racing to accelerate over the next five years until the ownership register at the Jamaica Racing Commission contracts by at least 30% which phenomenon could appear in dictionaries under "D" for D.I.S.A.S.T.E.R.
SVREL must seek stakeholders input into how to improve the ownership experience (beyond just a purse money cheque) and how to modernize the marketing of the sport to attract new owners. Only hopelessly addicted existing fans willing to suffer the atrocious quality of SVREL's website are likely to know horseracing exists in Jamaica. Radio coverage of racing is dreadful and TV coverage non-existent. How can racing attract sponsorship if sponsors' names are only seen or heard at the track on race day?
On a more pleasant note, the first classics are upon us as the 1,000 Guineas (fillies) will be run tomorrow and 2,000 Guineas (colts/geldings) on Sunday. Much of the shine has come off the fillies' guineas as ante-post hot pot England's Rose is injured. This means the progressive Above and Beyond should start favourite but success is far from assured as she reportedly suffered a setback and was unimpressive at exercise on Sunday morning under Shane Ellis scraping home from Sencity who she slaughtered by 21 lengths on March 7. Dane Nelson is booked for tomorrow.
The one to be on is Another Affair who was visually impressive in a first-time tongue strap on June 27 beating highly thought of colt King Arthur by 10 lengths over 1,300m. She's bred in the purple (by Nuclear Wayne out of the Black Tie Affair mare, Commandra Affair) and reportedly clocked 1:14.0 for a six furlong spin on Monday morning which is unusually quick for one trained by Gary Subratie — famous for not taking charges to task at exercise.
In Sunday's 2,000 Guineas, Subratie holds a strong hand with the ultra-impressive Wow Wow who looked to have trained on (despite seemingly lacking scope) when winning an Overnight Allowance against older horses on July 5, beating Universal Boss (who franked the form by winning another Overnight Allowance on July 18) by four lengths. The fly in the ointment is the very fast Mahogany who should ensure a genuine early gallop that could play into the hands of late finisher Tomohawk who was only two lengths behind Wow Wow in the Jamaica two year old Stakes on Boxing Day.
So the value bets for this weekend's classics are Another Affair (1,000 Guineas) and Tomohawk (2,000 Guineas)
DEPARTMENTS:
Clocked-In
Our regular review of local performances based on REAL times makes a welcome return.
Abbreviations: CT = "Corrected Time"; TV = "Track Variant" (a calculation of the effect of track conditions on official times to arrive at "real" or "corrected" times); TVs are in fifths of a second; "minus" means a fast track; "plus" a slow track (e.g. -2 means fast by 2/5th of a second). Variants beside horse's names represent the difference between its official time and the grade standard.
Last time I advised DEEP BLUE SEA who won on June 27 "was the day's most impressive winner making hacks of a decent field winning by 16l in 1:13.3! His CT (1:13.4) is 3/5th second faster than nw3 so at least a repeat win seems a formality." It was. He duly obliged on July 11 clocking 1:13.3 for 1200m (CT 1:13.4) as a banker bet. He can win again.
I also advised FRESH CASH,who failed by a head to wear down importee Action Run (also on June 27),produced a CT a second faster than the Grade so "losses are only loaned" and ALHAMDULILLAH,whoprogressed in first-time visors to release his maiden tag by 12½l in 1:39.2, was "still unexposed so can run up a sequence". Unfortunately they ran in the same 1820m race on July 18 when FRESH CASH (4/1) took advantage of a superior draw and jockey (Omar Walker) to make all and beat Alhamdulillah by a length. The Exacta returned $982.00!
Let's add more to the Clocked-in list:.
SUNDAY, JULY 5, 2020 [TV-0.5 per 200m (Rd)]
RACE 6 (3yonw2/Imported Maidens; 1600m; TV-4) is a KEY RACE!
RUM WITH ME (-9) is progressing all the time and scrambled home by a nose (after quickening clear 400m out) from fast finishing GREEN GOLD RUSH (-9), and KING ARTHUR (-8) staying on.
The winning CT (1:40.1) is 4/5th second faster than nw3 and a second faster than nw2 so all three have races to win. King Arthur shaped like he could improve for further so should deserve a place in the Derby.
JULY 11, 2020 [TV-0.2 per 200m (Rd) +4 (straight)]
CRUIZINN JED (-9) won on a canter (Race 6; 4yo maiden condition; 1400m; TV-1) clocking 1:28.1. His CT (1:28.2) is 4/5th second faster than nw3. He's a lightly-raced, unexposed, progressive type with more races to win.
RACE 7 (4yonw2; 1200m; TV-1) is a KEY RACE!
The winner, DEEP BLUE SEA (-6), has already been mentioned. SPECIAL COUNSEL (-2'), 2nd, earned a CT of 1:14.2' which is 7/10th second faster than the grade. This was only her 10th lifetime start so it's likely she has more to come especially dropped to 1000m.
The 3rd, INSPIRED MIRACLE's CT of 1:14.4 is 2/5th second faster than the grade but this was too sharp. His name is on one of these at 1600m+.
Overseas Betting Opportunities (OBOs)
At time of writing Aidan O'Brien has six entries opposing John Gosden's stable star Enable in tomorrow's Group 1 King George VI and Queen Elizabeth Stakes (Ascot; 12f; 1535GMT; 9.35am Jamaica Time). Fastish ground is forecast which isn't optimal for Enable so it would be no surprise to see one of the Ballydoyle sextet creating an upset. In that regard, the most attractive candidate especially on good to firm is 2019 Epsom Derby winner ANTHONY VAN DYCK who has promised better in his two runs this year.
Let's close with another Notebook Horse coming out of Royal Ascot:
Maydanny [4b.g Dubawi-Attraction (Efisio)]. He won the race on the disadvantageous far side in the Silver Hunt Cup (Consolation) race (June 17; 1st of 9 who stayed over there) but was only 7th overall as the near side was favoured all week. He returned as 4/6 favourite on unsuitably soft ground and finished 5th of 6 to Bear Force One in a Newmarket mile handicap. This beautifully bred daughter of 2004 Guineas winner Attraction is still likely ahead of the handicapper and is not to be missed when getting quicker ground again.
Good Luck!