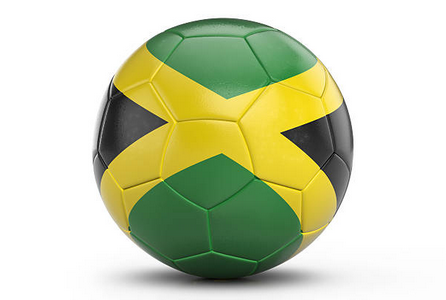 The annual impasse between the Jamaica Football Federation (JFF) and its senior national men's team, the Reggae Boyz, continues to see the JFF as the scapegoat for this national problem.
The truth is, there is no national structure for funding elite athletes, nor were amateur Caribbean federations designed to meet the wage demands of over-achieving athletes.
Our sportsmen and sportswomen have been phenomenal, particularly so in track and field (Beijing), our ParaOlympians, boxers and both Reggae Boyz (98 FIFA World Cup/CONCACAF Gold Cup) and Reggae Girlz (2018 FIFA World Cup).
Our footballers, based on their accomplishments, have always deserved more money. Especially so at the present when they are ranked in the world top 50 and having performed so well in the CONCACAF Gold Cup in recent times.
In my era as president we had the exact same problems, along with a government official policy of a zero dollar budget for sports and no financial assistance from our international affiliates.
We solved that temporarily by having an open meeting and discussions with the entire squad during which we offered them total transparency, information on JFF's financial affairs, as well as the most recent balance sheet, while appealing to their sense of patriotism to play for Jamaica.
I had an advantage in that my club was in the premier league at that time, and therefore I had developed a personal relationship with some of the leading national players which could then be utilised on behalf of the JFF in coming to solutions.
The alternative has always been the same, i.e. if the best players refused, the JFF would have to go with the next best (team B).
Football has exploded exponentially since that time and the Reggae Boyz's accomplishments have made this nation very, very proud.
Team B, therefore, is not really an option now, when you consider that both for FIFA (the World Cup) and for the JFF (Reggae Boyz) the national senior team is the only breadwinner, to motivate other stakeholders to get involved and invest in football.
On resolution, and contractual agreements, the JFF must not bow to further individual demands.
Jamaica, as a nation, does not commit to long-term vision or planning. The Caribbean likewise.
Jamaica's structure included a Sports Council to promote sports nationally and to avoid direct government involvement in sports (which is frowned on by FIFA). A Sports Foundation initiated by Howard Hamilton and pioneered by two great sporting prime ministers —Most Honourable Michael Manley and Most Honourable Edward Seaga — specifically intended to assist sports and the sporting associations has been watered down by being shared with health and education.
Constitutions, rules and regulations are also for the benefit and guidance of all sporting associations, some of which can't resist the need to twist them for political purposes.
In our current imbroglio the JFF needs to negotiate with the Reggae Boyz in good faith and in private. No leakages for public support, no bullying, no intimidation, and especially no victimization.
We need to compare apples with apples.
England, USA, and Mexico have fully developed professional leagues and first world economies. In fact, most British players donate their national stipends to charity.
Our comparisons need to be with the countries we are competing against in CONCACAF i.e. Panama, Honduras, Costa Rica, and Canada.
After these negotiations have been settled, for immediate and long-term success, JFF needs to encourage a private sector initiative that parallels that of the Chris Williams-led committee, similarly composed of members with integrity and financial capabilities with the government as a major partner.
Jamaica's national team ultimately belongs to the government and people of Jamaica and the government can offer incentives which are nationally affordable as they involve items of value not necessarily cash, e.g. land, tax incentives, waivers.
Regrettably very few seem to trust the JFF and the regaining of trust and respect necessary to establish long-term confidence, to put the players' minds at ease, must be this committee's main objective.
The corollary to this must be to remove the national senior programme from the political trough, by ensuring good governance criteria and controls.
Kudos to the JFF for landing the USA game in Austria, a golden opportunity to prepare for our upcoming CONCACAF World Cup schedule.
An immediate (if even interim) agreement with the Reggae Boyz would have been critical if we were to take full advantage of this.
Instead, we return to the JFF's inadequacies in dealing with visa and travel arrangements.
We can spin all we want about the opportunity given to local players, but team "B" makes no sense in the larger and more immediate context of Gold Cup preparation.
It should be obvious by now that the government's handling of the pandemic is still in the fear stage. Perception rules, and in the current spike defies any logical discussions.
Despite, a supportive government containing committed sportsmen/ sportswomen stalwarts such as Ms Olicia "Babsy" Grange, Horace Chang, Mike Henry and our own Desmond McKenzie the government's focus has to be on the inability of Jamaica's weak medical infrastructure to cope and the primary responsibility to protect the lives of its citizens.
The uninformed still equate the return of the newly financed Premier League with the reopening of football. Most remaining football clubs are under the same pressure as the Premier League with their players and have very little finances or resources.
Whereas most sports can reopen, contact sports, especially football, have the potential of being super spreaders. The JFF has tried its best, but our supporters are outside the control of the JFF's disciplinary remit.
Strong leadership would have already moved on to a plan B for the JFF, one that does everything to facilitate coach Whitmore and the national programme.
As a suggestion, funding for this year only, for our international obligations should be partially sourced from the Chris Williams-led premier league initiative (after seeking permission from committed sponsors). The first tranche should go towards subsiding the lives of the premier league footballers and a portion could then go to assisting the Reggae Boyz' expectations.
This seems only fair, as all other clubs will have to make the ultimate sacrifice towards supporting the new premier league structure when it is properly organized.
International Structures
In 2020 FIFA and CONCACAF provided structural mandates, the confluence of which would ensure football's long-term growth and development.
FIFA's constitutional reforms now embrace good governance principles, with accountability, transparency, and a reduced board of directors. Acceptance of this guarantees FIFA's grants to the region. Financing available to the JFF in recent years, cumulatively, have been more than that given to the JFF in the entire history of our organization.
FIFA's confederations (CONCACAF in our region) were brought under the same guidelines.
FIFA's money would now be properly monitored and compliance essential for receipt of the next tranche.
CONCACAF's technical programme also requires a paradigm shift, with a layer of professional football, steering scarce resources towards international excellence, in tandem with the most comprehensive competition structure for the Caribbean, with our own Horace Reid being central to this development.
The JFF's response to-date has been to place all of this through a political prism. The technical quality required by CONCACAF has been inexplicably and politically expanded in the opposite direction, to the quantity of 12 premier teams, further expanding towards 16 in three years.
The second professional tier contemplates another 14 teams.
All of this in a pandemic-hiteconomy!
Mike's heart seems to be in the right place in reaching out for assistance. The role of the JOA's Samuda, leading JFF's interim committee, cannot be over emphasized in creating the business plan, sensitization of key private sector partners and insisting that independent directors lead critical JFF thrusts. I am personally proud of the structural role of important the JFF's eastern confederation members, as eastern is often thought of as one of JFF's weaker confederations.
A thought and a prayer for the JFF, because with limited skill sets and a sharp learning curve its plate is full and its communication skills are pathetic and in need of immediate improvement, if it is to sway national sentiment in its favour.
Consider the vagaries of pandemic issues, the expense and arrangements for internationals schedules for the national programme, a dormant/dead women's programme — all expected to be run by an underfinanced set of committed amateurs, overwhelmed but still trying their best
FIFA's administrative mandate is particularly difficult for the JFF as the suggested board would now have accountable positions with skill sets to reflect this. Women's football is also being put on a parallel development path in a JFF with some members having no passion for the female game.
The FIFA-mandated, reduced management board reflects the JFF's existing confederation structure (headed by 4 members). This would replace the existing Parish Association comprised of a 13-member board. This will significantly affect the existing political power block structure. Hence the confidential, Nicodemus-type consultations by the privileged few, which not even some existing board member seem aware of.
CORRUPT CONSTRUCT (Carvel Stewart's Definition)
Our past board, with the untenable number of 30-plus members had been reduced to 13 members by a past constitutional review, which took over four years.
The 80-plus Annual General Meeting — the ultimate policy-making JFF board — had also been reduced to 13 members at that time.
The JFF should be given the opportunity to explain the vision and rationale for these 13-member boards.
Most of the existing senior hierarchy of the JFF board voted to approve this. If they cannot explain this rationally, then we have to deduce that this reviewed construct was intended to be a corrupt one, ie the JFF wanted a system that would place the presidency in a political headlock, ie a president for life. One that could coerce and control this limited number of no more than seven directors, determining the JFF presidency.
Positions and spoils of the game, including excessive trips abroad, would then facilitate a real difficulty in changing the presidency.
Football development will be stymied unless technical vision takes priority over the political. We refuse to embrace these international mandates at our own peril and may have to return to the JFF shuffle — two steps forward and one step backwards.