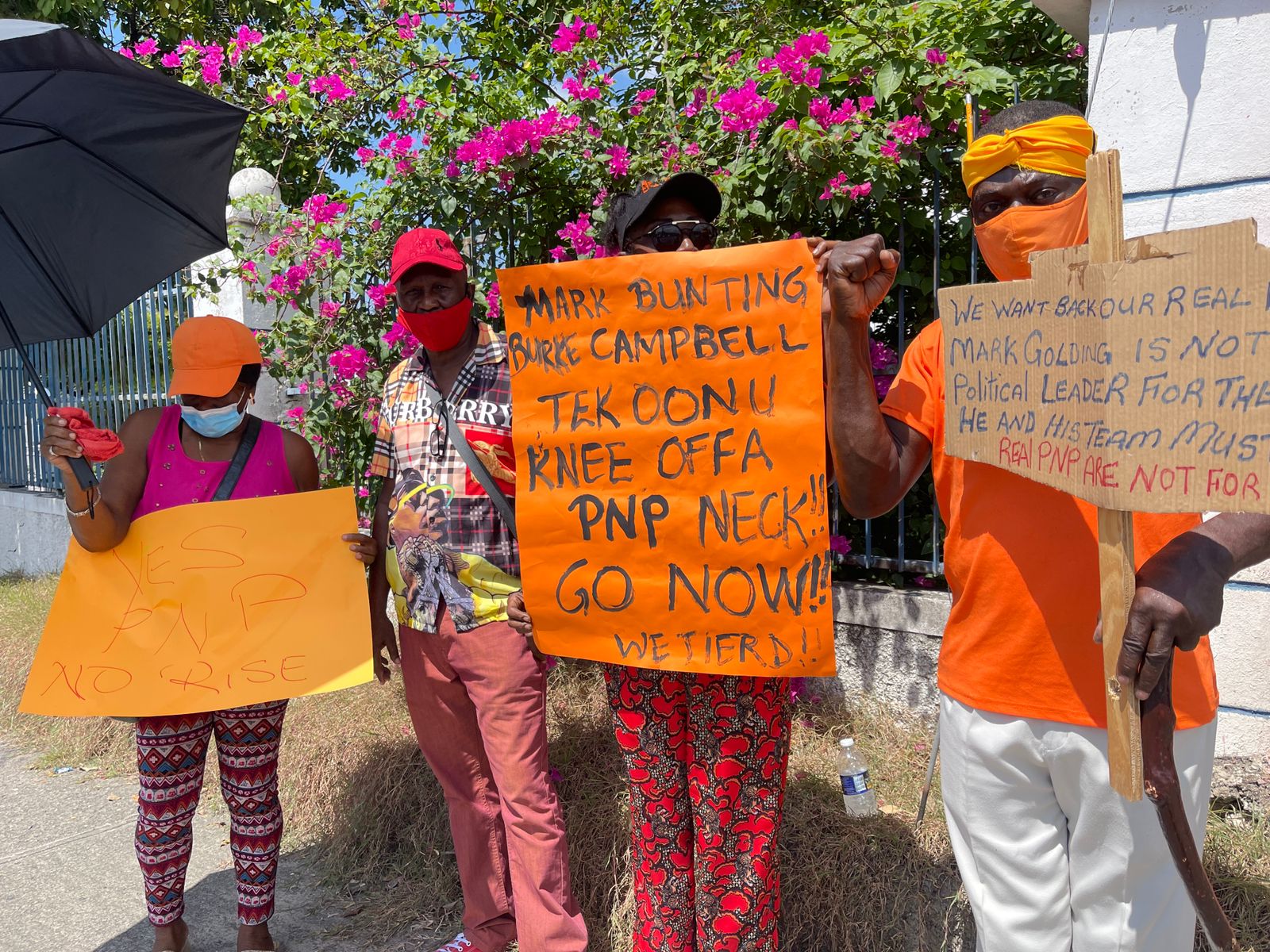 "When Johnny comes marching home" was a popular marching song in the American Civil War (1861-65) used mainly by the Confederate army which seemed to use singing as a motivation on long marches even as they lost the war. Marching to music seemed to have been a methodology in every historical conflict recorded in history, whether African; European; Asian; Indian; and South and North America; and the Middle East.
But long before the advent of the Bible, musical aids helped marching and signalling. As an aside the late Dr. Olive Lewin informed me that dancehall was not going away as the distinct rhythm is a war rhythm, and as such was not played at births, deaths, weddings, or other non-war social events. Marching and trumpet sounds were frequently referred to in the Bible, some of which are contained in parts of Exodus; Joshua; and Kings.
Since those days marches have been seen as indicators or preludes to revolution, rebellion, or violence. That perception or misconception has recently been manifested with an unprecedented worldwide movement — "Black Lives Matter" — which has reinforced the previous legislations regarding marches/large gatherings without a pre-approved permit.
In an effort to disperse suspicion it includes concerts, dances, and public meetings. The list extends to marches and demonstrations. The basis of this seems to be fear, originating from the politicians or upper classes.
In Jamaica it may seem unusual for a country where several National Heroes led marches, resistance and "illegal revolts", including Nanny; Sam Sharpe; Paul Bogle; and Alexander Bustamante. Late Prime Minister Michael Manley organized and led a march and lay down in the road in Half-Way-Tree to protest against the Jamaica Broadcasting Corporation. Many years later he led another march to protest against "the whore of North Street (The Gleaner)".
I am proud to have been a marcher in the West Kingston Peace March and I only wish that I could do that again with the real big men of the private sector who are no longer here with us. They were not pawns or panderers to the political influences of a corrupt governance system.
The United Independent Congress sought to march on Gordon House and its leader was arrested. A faction of the PNP marched on their own headquarters, but nobody was arrested. The police force issued a statement that is not worth reading, but which does not segregate the two actions.
A promising young MP was videotaped celebrating in circumstances not allowed under disaster measures and lockdown (to which he had agreed at Cabinet) and to date no arrests have been made. However, in a seemingly honourable gesture he stepped down and now sits in the back benches
This is typical of the politicians of the two largest parties not wishing to engage their major opponents, but quite willing to take on the small man. It is a two-party fallacy that God died and left Jamaica to the JLP and PNP in His will. But hear this: God is not dead and He is wide awake. They refuse to seek order and justice for all as their cupboards are filled with skeletons that they know about, and it keeps them silent in a state of détente.
Peter Bunting has denied that he made a request for the investigation of Daryl Vaz to the US Ambassador. If that is true, then who made the request and what was the reasonable suspicion that caused that request? If there was none, then was it a purely misguided demonstration of power?
Well, skeletons seem to be making noise in the closets. Perhaps we should ask the Mighty Sparrow to rewrite his famous calypso hit, and both politicians could have a party, drink some champagne, and laugh at us the lesser mortals.
But "beware the Ides of March" where Julius Caesar lost his life to the knife of Brutus his friend on the stairs of the Senate, and in a shock response to the betrayal of his friend, remarked "Et tu, Brute?" No champagne for them.
Can you imagine if a major political figure was shot and killed (like the Haitian President) and someone suggested it was set up by the other party? That would either foment uncontrollable violence or a deafening silence. Remember the late Roy McGann? A deafening silence ensued.
In my estimation it may be best to let people protest and speak their mind, rather than arresting them. No revolt or revolution is a happy or bloodless event. Furthermore, can you believe if such a dastardly act was perpetrated by the many gangs who have already annexed inner cities and some rural towns?
So let the people march and protest and let off some steam. This is not about popularity for local government elections and yes, fewer than 30% of registered voters will even participate. It will not justify having public marches, motorcades, curry goat and green or red beers. It may have to be a virtual election, but that will not boost the spirits of euphoria. At that point who will take to the streets chatting some dancehall lyrics and be shot at?
Someone had better figure out who it is that runs the COVID road.
"Onward Christian soldiers, marching on to war, with the Cross of Jesus marching on before."