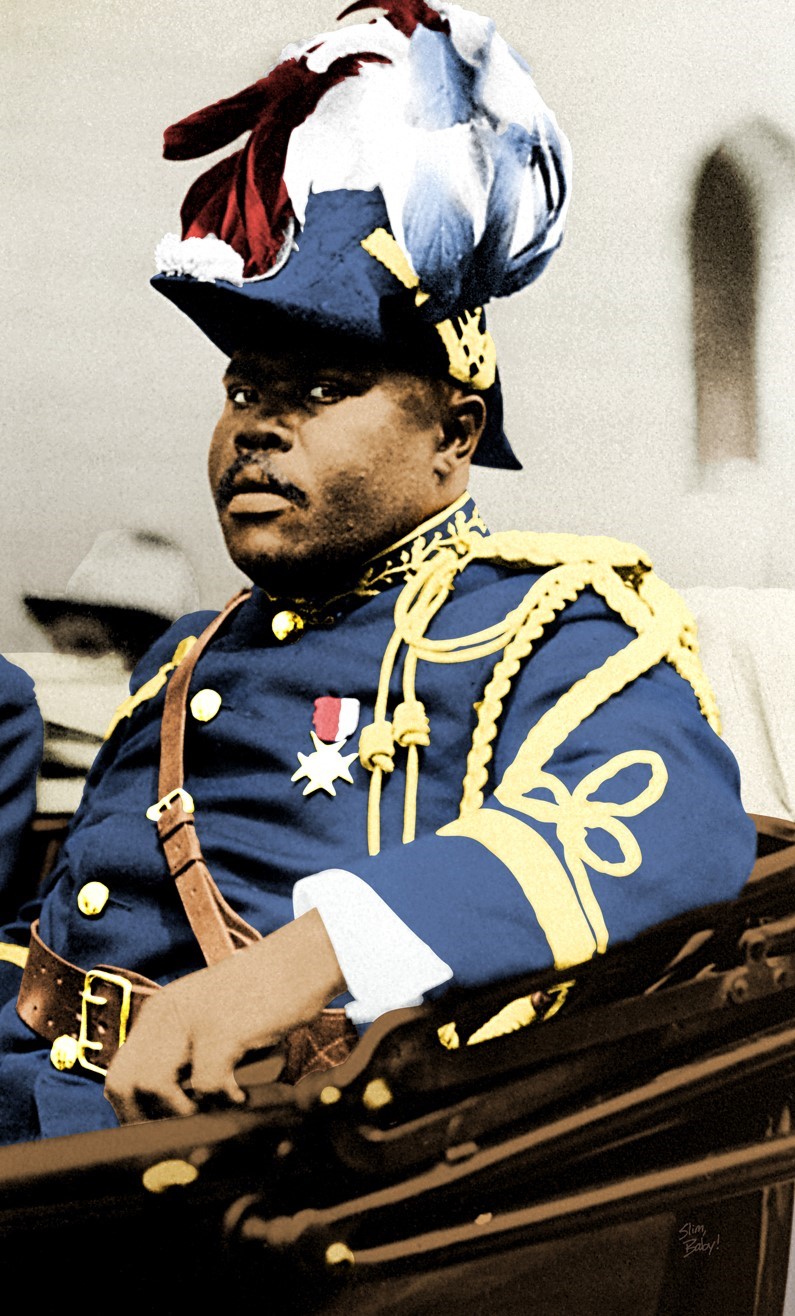 It's here!
Marcus Garvey to be taught as part of curriculum starting with basic schools across Jamaica has always been a point of discussion in Jamaica. Do we or do we not teach Marcus Garvey's philosophy as part of the educational curriculum. Well, it is now resolved! As of April 25, 2022, twenty-two Early Childhood Institutions selected from every parish across the island will be embarking on the exciting and historic MGIS [Marcus Garvey In Schools] pilot project.
The decision to begin at the basic school level is based on the fact that in every culture there is a dynamic relationship between hereditary and the environment. This daily relationship is the foundation of growth and development. At this critical stage of early childhood, physical and cognitive development span every aspect of the child's growth, from brain development and body growth, to memory, language, and mental development. School, therefore, becomes more than an extension of the family and the home in many instances, even as it introduces new learning experiences.
The MGIS pilot project is guided by these principles and introduces the child to Jamaica's first National Hero, Marcus Mosiah Garvey as an internationally acclaimed philosopher, a fellow Jamaican who helped us to understand our own history, and innate knowledge as a person of colour. The key areas of the curriculum will therefore include life values and attitudes, pride in one's skin colour, entrepreneurship, and financial literacy.
In order to ensure the validity and replicability of the pilot project, guidance and technical support have come from:
● Ministry of Education, Youth and Information
● The Early Childhood Commission
● The Development Officer (DO) from the Early Childhood Commission
● Regional Director and Education Officer if one is assigned to the respective school.
The MGIS is guided by an Advisory Council. The Council brings together not only educationalists but also Garveyites and well-wishers from different walks of life. Garvey's well-known quote tells the world why the council does what it does: "Never forget that intelligence rules the world and ignorance carries the burden. Therefore, remove yourself as far from ignorance as possible and seek as far as possible to be intelligent."
It is planned that on completion of the pilot project, the process will be repeated with respective curricula and lesson plans being developed at the primary level with high schools and tertiary level institutions becoming actively involved. The present lesson plans are based on the book Marcus Teaches Us, Vol.1 written by Eleanor Wint and Ireka Baker (https;//www.eawpublications.com)
MGIS heralds a new age as we learn with pride from our own ancient and present history.