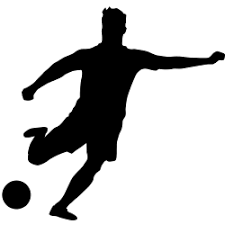 The recent Gleaner editorial slamming the Jamaica Football Federation (JFF) for gross incompetence, diplomatically encapsulates the essence of football's dilemma over the past few years.
As a former president of the JFF who understands the consequences of the unreal expectations of our "wagonist" national ambitions, given the lack of structure, inadequate financing and the lack of acceptance of a common vision and national commitment, to our national sport, I will usually defend the best efforts of any JFF administration.
This could never include, however, the homophobic slander by president Ricketts, resulting in the recent $9 million court judgment.
Homophobic comments are generally acceptable in Jamaica. Some people, in the heat of the moment, "throw words" which they regret.
Ainsley Lowe, the plaintiff, was slandered solely because he dared to challenge for leadership, slandered by a "leader" who, in five years, could not find the strength to apologise.
The president's public apology of admitting malice "afore thought" (with deliberate intention), needs greater analysis by board members and football in general as having crossed the line and being totally unacceptable, for "the good of the game".
The board's responsibility is obvious.
Excessive football politics and the nastier side of national political bias, particularly at voting annual general meetings, have no place in football and are part of the reason we have lost promising future football leaders.
This president's slander should not be seen, therefore, as an isolated incident but a reflection, in a number of rural parishes, as to how they conduct their own elections.
If we are to judge the board's reaction to the president's $9 million slander, a number of contributing factors should be understood;
Firstly, while we celebrated our France 1998 World Cup qualification and the determination and "out of the box leadership" that required, we should not ignore the negatives that accompanied this new paradigm. The then president, personally financing the majority of the parishes, spoke to his commitment and passion for excellence.
Unchecked however, this has also led to the inadequate structure endorsed and inherited by this JFF. A structure guaranteeing power and presidential office by drastic reduction of stakeholders' consultation and voting power. Football knows that this was deliberate, as most of the existing board voted for it and despite FIFA's apparent approval. Since then, the JFF has had a difficulty in recognizing the concept of a conflict of interest.
Secondly, needing only seven votes to clinch the presidency, the board's executive, now, has a political headlock on the sport, which regrettably is now publicly defined by those few entitled members wasting scarce resources by excessive trips and retinues abroad. The board has inherited this, and despite isolated grumblings seems powerless to correct it.
The net result of this is a JFF that has lost the ability to discuss and resolve issues within the "football family". Contentious issues become the reason for personal animosity and hatred, instead of the necessary reasoning to move football forward.
For some time now in football, political spin has ruled.
Honesty and decency are on the reserve bench.
Integrity has not even made the squad.
Ethics is not the prerogative of FIFA. It is something that the football family has to understand, demand, be willing to abide by and vote for, by those who truly love the game.
This board, to date, has not called a board meeting to discuss this most recent slackness!!
The board is moving towards a repeat of the Trinidad "Brown paper bag scandal" years ago, where most rural board members decided not to attend the executive meeting called to discuss the matter. Eventually Jamaica's "nine-day wonder" exonerated all.
Most JFF administrations, including this one, have positively impacted Jamaica's football.
This administration has received more money and grants than all other administrations combined in the history of the sport. FIFA's largesse has permitted this JFF administration to keep its campaign promises, to be more financially inclusive of its parishes. This is appreciated by most parishes that have endorsed the existing political system
The Gleaner editorial spoke to "mishaps, missteps and incompetency that characterize the management of Jamaica's football". There can't be much argument with that, as even given the sharp learning curve and the novel coronavirus pandemic, any progress the JFF has made is lost in repeated amateur bungling and pathetic communication skills.
The clearest example may be women's team coach Hue Menzie and his team, who have only been surpassed by Rene Simoes in Jamaica's World Cup qualifying efforts (and at a fraction of the cost). Egos could not be sorted out, and the coaching staff resigned, out of frustration, with a totally incompetent administration, which they dragged like an anchor through the 2018 France Women's World Cup. In protecting the game, the JFF has, in less than two weeks, rapidly distanced itself from subsequent women's coach Busby, who still claims innocence.
By contrast, I am sure that in over two months not many rural parishes have called a meeting with their clubs to determine how the president's utterances and presence will affect their future sponsorship efforts.
The Gleaner's editorials on national events usually prompt important private sector interest to weigh in on national issues, especially the corruption of government officials. There is very little hope that this Gleaner editorial will make a difference, as the private sector has shown little interest in our national sport.
FIFA, for good reason, discourages governments' involvement in sports. Our clubs are apathetic and our other affiliates, eg ISSA, usually are unwilling to get involved. Those on social and other media who are understandably upset have no vote.
The JFF board has some competent administrators but to date even those have shown no character in standing up for the game. Yet, the ultimate responsibility for demanding the president's resignation will rest with this confused and leaderless board.
Regrettably, the public's impression of the board is that the perks of the game supersede honesty and integrity.
A few thoughts for the board's consideration;
The JFF has to correct the inadequate administrative structure and follow FIFA's administrative mandate for good governance. The JOA, which accepted the lead role in this, is failing football.
The present administration is overwhelmed. A professional thrust has to have a corresponding professional administration. At minimum the JFF needs a full-time paid competent administrator.
Do a "Marva Bernard", i.e. place all on your JFF website for total transparency and see how quickly those wayward members are drawn in line, by having to answer to public opinion.
This feud with KASAFA has to stop. Football has to be united for continuous progress and the enormous challenges mandated by CONCACAF/FIFA.
The time has come for Dale Spencer's concept of an independent technical department comprising Jamaica's best technical minds (not necessarily from the political directorate). It could resolve many of our current issues.
If rural Jamaica is to develop, a cap has to be placed on KASAFA teams in the premier league.
This is the FIFA model for international football.
Technical staff cannot report to a General Secretary, as he/she usually has limited knowledge on technical matters.
We have mastered the politics of football but what is really necessary is complying with the technical lifeline that CONCACAF has thrown us, and not watering it down for political purposes.
The Government of Jamaica needs to play a more structural role in development of our national game.
We also need a national discussion about our overseas players — how we are going to truly embrace them and at what age we inject them into our national programme.
In the new constitution, an efficiency audit needs to be done for all parishes, prior to an AGM, with failing parishes faced with an executive recall. After all the progress made on the field, it is rural football that has the potential to retard Jamaica's football progress, unless we positively change course.
In the context of international competition, and the " big guns" Jamaica faces in CONCACAF — USA, Mexico, Canada, etc — most parish boundaries have become redundant. Yet, this is what our technical programme is based on.
Term limits are essential — hopefully to promote young, fresh ideas and youthful administrators in a technically advancing international football environment.
Jamaica's football is still best served by family values, and I have always had faith in our ability to maximize the enormous talent of our footballers, if we are just willing to do the right thing and put in the necessary work.