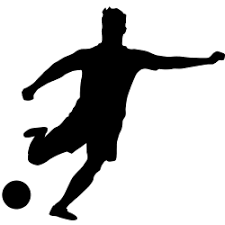 The Jamaica Football Federation's (JFF's) negative legacy precedes this administration and involves a politicization of the JFF's constitution, with the major objective, to ensure that presidential power is easily attained with the fewest possible members.
Thirteen members (13 parishes) alone now represent football. There are no spaces for ISSA (probably the most functional football affiliate) or the PLCA (our forerunner of professional football) or the referees association or a futuristic coaches association.  KSAFA's voting rights have been reduced from two parishes to one, although they represent slightly less than half of the functional clubs islandwide.
Despite promises by the interim president and then the elected president that transparency and accountability would be the guiding principles, parishes are yet to be given access to JFF's financial information as this inherited negative legacy forbids executive members from those discussions outside the boardroom. Amazing for a federation whose board is elected by its affiliates, made up primarily of all the clubs throughout the island.
In JFF's latest constitutional review, FIFA had mandated that the executive of all parishes were not eligible to vote; only the club representatives are. Some rural parishes ignored this, so their clubs are further disenfranchised.
The JFF's new constitution will choose its president on September 15th   from the old four year "electoral list", then two months later parishes are mandated to have their AGM.   Shouldn't this be the other way around, with the clubs giving the president a new mandate for the next four years?
JFF's Technical Programme 
This was recently unfolded at a JMMB Football Coaching Symposium and has adequate funding as its basic premise. Amateur football is now well-funded by FIFA.  The sport has never, in its history, received more money, grants from FIFA and CONCACAF, as well as courses and a comprehensive international competition structure. The JFF may therefore feel it can "thumb its nose" at sponsors and government by prioritizing its upcoming elections and ignoring the deficit of trust that surrounds it.
It is in our international commitments that the JFF struggles and critically needs private sector government and other stakeholders' support.
The JFF has lost respect and confidence from clubs and looks towards parishes as the technical vehicle for the international path forward.  Regrettably, most parishes do not have the financial, technical or administrative resources and are struggling valiantly to support the JFF.
The clubs will always remain the major vehicle for nurturing and developing players and are truly amazing in their resilience as to what they can achieve, with little or no funding. Regrettably by their apathy, it is the clubs that must take major blame for the lack of vision and direction of national football because most, ignorantly or selfishly, wish the status quo to remain. Instead of a vision and a dedication to the national programme, most clubs and organizations are selfishly determining their own progress, some with little respect for the JFF.
Despite the fact that CONCACAF's structure is progressing and forcing its affiliates into professional criteria for its major clubs by 2019 the JFF's technical programme has no accommodation for this.  The technical vision espoused by the JFF early in the decade has been seemingly abandoned.
Amazingly both ends of the island have the same football objectives – but need leadership to bring them together and stop the power struggle with the JFF. Selfishness at every level is destroying football. All need to be compliant and dedicated to the national programme. Franchise system has become a 'bad word' due to an overemphasis on money.  The emphasis must be on a common vision that the majority of stakeholders share and are willing to give a committed sacrifice to the JFF's national programme.
It should not be difficult to agree with a regionally structured football ownership with national criteria for development prioritizing those who have historically invested heavily in the existing premier league or those who have the resources and are willing to join them in the struggle by investing heavily in football.
This is where our new technical programme should be heading, as we cannot ignore the fact that CONCACAF's progressive competition structure, with plenty previous warning, has forced our major clubs into professional criteria by 2019. Premier league clubs have to be compliant. Most are Kingston based. The gap between our rural clubs and city clubs will widen, ironically in a JFF dominated by rural political administrators.
This is where the ultimate clubs "pot of gold" lies. Our national club football is just a means to this end.
Franchises should bring about another layer of football resources — competent administrators, technical and marketing personnel and offer great international rewards in CONCACAF and FIFA in US dollars or Euros.  Common technical philosophy and training programmes should reduce JFFs scouting and costings for local camps.
Similarly they should share PLCA infrastructure for youth programmes (male and female) bus, fields, coaching staff, and dormitories
The clubs/country must resist yet another political thrust for quantity ie to expand the premier league from 12- to 16 teams and join the struggle for the reduction of franchises/teams to practical levels to enforce quality.
Women's Football 
Internationally, women's football struggles with equal pay.  Nationally, our struggle should be about insisting that there is the same developmental pathway for females, as males i.e. grassroots, school competitions, club/parish age group competitions, a franchised WPLCA and ultimately the JFF's international programme.  The women's game needs a programme, not just a three-month premier league competition with underfunded struggling clubs.
This is the same "face card" that the JFF is showing our male super league clubs. Well-run competitions with meaningless objectives and nothing for the clubs or the players!! This is national, not solely JFF's responsibility and can only be properly structured with dedicated financing which was the role of the originally conceived Sports Development Foundation.
FIFA President's publicity shot on Jamaica's bench in France at the Women's World Cup is great for football politics, but what we need is his support for much more structure and development funds for the female game, particularly in the weaker confederations and struggling national affiliates.
Michael Ricketts (Mike) is an easy-going, amicable, long-serving administrator; the only executive member to apologize to local players when they were summarily dismissed from the national squad in preference for overseas players.  His comments on Jack Warner are from the heart but inappropriate in the context of Jack's present legal dilemma.  His subsequent comments last week advocating cronyism and taking care of his board members, primarily for political purposes, similarly are a part of the negative legacy of the JFF that he has inherited and reflects the true position of most politicians in Jamaica.
Our much maligned political directorate (both PNP and JLP) are seen by a large percentage of Jamaicans as a major obstacle to the nation's growth with corruption fuelling crime and considerable apathy by younger Jamaicans to the voting and electoral process.
Why would mike hitch JFF's wagon to this negativity? This knock-out financial blow, unwittingly delivered by Michael Ricketts to his entire board, will fuel those who view the JFF as a corrupt, power-grabbing administration, with members lining up at whatever airport, to take whatever flight/appointment football offers them.
Nothing could be further from the truth and makes a mockery of the many hard-working members whose personal and family sacrifices, over a life-time of support to the sport, are not really understood by the general public. To embrace the negative culture of politicians is another major blow to JFF's integrity and can also give an insight as to why we have little or no representation in CFU or CONCACAF. They neither respect or trust us!
For those of us whose life is football, we have to have faith in the JFF.  Like every other JFF administration, this one has made positive strides and seems unified in its approach.
The positive legacy of the JFF is reflected in our over-achievement, relative to our resources, at both the male Gold Cup performances and in particular our qualification for women's World Cup France 2019 relevant to our resources.
The purchase of a team bus  reflects the JFF's intentions to minimize its dependence on expensive alternatives i.e. to save money.
Jamaica's recent CONCACAF Gold Cup Game showcases the international expertise of the workhorses of the JFF — Andy, Bobby, Linnel etc and their cadre of internationally experienced members who have served locally, in World Cup games and in the CFU and CONCACAF.
Same goes for our referees. Females have been particularly outstanding. Despite no women's league, they have repaid the JFF for its vision in investing in them in school boy and Premier League games, morphing into appointments internationally and to the pinnacle of the World Cup finals in France.
To Build On This, Football Needs National Leadership 
This is a national, not JFF responsibility and can only be structured with dedicated financing, which was the role of the originally conceived Sports Development Foundation.
Without dedicated funding, there is a deficit of financing which makes the JFF a scapegoat if the nation expects it to match the national ambitions/expectations that a 'wagonist' nation demands.
Recommendations 
Professionalizing our football structure is not an option, but the difficult reality we in the JFF have to face if we are to re-energize our club base and perform consistently in our international programme.  JFF needs to actively prioritize our technical plan over individual political ambitions. Clubs must awake from their slumber of apathy to realize that they are the real problem.  As they have very little say in their own game.  As the financiers of national football they have allowed those with little investment in the game to have all the say.
JFF's last review had the major objective of retaining power with 13 parish presidents making all the decisions.  A new constitutional review needs to include all major stakeholders and ensure that all parishes have similar constitutions to that of the JFF — ensuring at minimum an islandwide constitution focusing on good governance issues including transparency, accountability and possible term limits.
The president and general secretary cannot both be politically elected — one has to be a competent paid administrator e.g. as in the Jamaica Olympic Association.
Put the JFF to work; share the power and work with directors and controlled affiliates to develop the game (women's premier league association comes readily to mind). Encourage the younger and more technologically oriented members to be more meaningfully involved in administration and take advantage of a heightened technical international football expansion.  Our programme needs foreign technical involvement and assistance (Jamaicans overseas preferably).
If a negative perception of the JFF is the major problem, follow the lead of Marva Bernard (of netball fame) and publish all the relevant facts on the JFF website. Educate the public and   stakeholders as to the fundamental issues and problems facing the game.  Attempt to win back your fans and trust in the JFF.
Everybody wants to win but the JFF's primary responsibility is to facilitate the enabling structure
For Jamaica's progress the game needs everybody's support.
— Tony James is a former president of the JFF and is a candidate for the position this year.