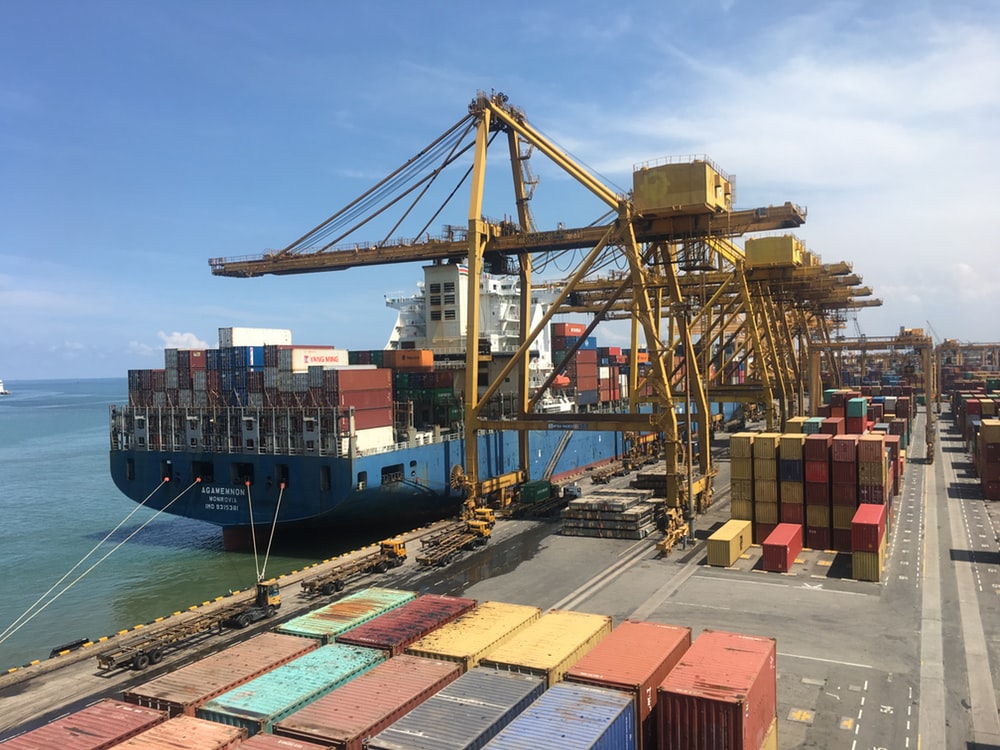 I have a somewhat uneasy feeling as I retrace the historical steps of a particular industry that had significant roots in Jamaica. That industry incorporated shipping, transshipment, global trade, and logistics, notwithstanding the seeming modernity of the new buzzwords.
"Shipping" was a word related to short trips and coastal events back in the days when the entire world view was that the Earth was flat, and long trips would certainly result in a drop off the edge and total destruction. This was put to bed by Vikings (but not widely shared), Magellan, and our disaster Christopher Columbus backed by the duplicitous Queen Isabella of Castile and Ferdinand II of Aragon.
Transshipment, global trade, and logistics, were the bastion of Port Royal with a larger arrival of ships than the Eastern Seaboard of America, and a larger population than Boston. Like the pirates of the China Sea, and Arab countries, Buccaneers were legitimized under Britain, Portugal, Spain, Holland, and other European nations.
Remember Henry Morgan the pirate/Governor ran a hub for supplies and provisioning including fresh water and rum that was so essential for long voyages without methods of preserving water. Taxes were levied on cargoes coming from South and Central America, and raw gold and silver were transformed to value-added jewelry and utensils. Bars, hotels, and "entertainment" rounded out the offerings as the "most wicked city" classification.
There was no Panama Canal to compete; Florida was essentially a dangerous swamp; and Jamaica was ideally placed. To put it clearly: "we run things". Then the earthquake, the advances in shipping propulsion (steam engines), shorter transit times, effective chemicals for water preservation, and later the Panama Canal, effectively removed the advantage.
Fast forward to my current sense of discomfort. Too often the modern owners of shipping lines have taken the attitudes of Henry Morgan et al, and their loyalty to contract fulfillment; usage and frequency of call undertakings; adherence to local laws; leave much to be desired.
In my short lifetime I have seen scenarios of the rise and fall of shipping lines that have caused severe dislocations and disappointments to local operators as far as transshipment is concerned. These have included giants such as Sealand, ZIM, Evergreen, and now my discomfort is CMA-CGM the lessees and operators of the Transshipment terminal.
Firstly, CMA-CGM (formerly French Line) has a lease of approximately 35 years on our facility. To date there have been concerns on the productivity levels achieved on the Terminal when compared to many other places (led by Singapore).
Secondly, there has been a long lasting dispute regarding a cess to be paid to the Shipping Association of Jamaica that will either require a court date, or a negotiated settlement. The outcome in the event being in favour of the Line may promote similar actions by other lines using the port.
Thirdly, it is known that the Line in question may be in a financially challenged debt situation, and may have to dispose of some assets to repay debt. One of these assets may be the rights to the Port of Kingston (by way of sale or sub-lease if allowed).
Fourthly, the standing of Port Unions may be threatened, and in view of poor efficiency, their future can be challenged. Unions on the Port have historically seen themselves as the bastions of the labour revolution since 1938, and will be difficult to appease.
Finally, if I am correct in my observation then who will be the new operators of the Transshipment Port, and will there be any dislocation in services? The independently owned Kingston Wharves Ltd. may find it difficult to service a significantly greater load over the traditional Christmas and New Year.
Based on worldwide policies and stated intention with regards to global mineral domination, the regulations that prevent storage on US ports post 9/11, and the congestion of the expanded Panama canal docks, Jamaica seems to be a most strategic connection close to the USA and Europe for a Chinese shipping company with enough cash to entice CMA-CGM to exit the Jamaican scene.
Some months ago I wrote an article "I will work for land" and so it seems that those sentiments incorporate Chinese dealings with Governments in Jamaica, Guyana, and parts of Africa especially with highway and infrastructure construction and operation. In addition they have strategically bought companies with natural resources that are financially strapped, or owners anxious to cash in their shareholdings.
I hope that this will not be the case as a Chinese deal would have to be negotiated for their own labour under the pretext of efficiency improvements not being delivered by local labour. That would challenge the hegemony of our local unions and the negotiating skills of the Joint Industrial Council. The skill and honesty of the Port Authority of Jamaica will be a key deciding influence on this possible debacle. I wish them fair winds.