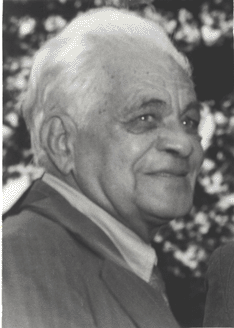 Thomas Philip Lecky was a pioneer in Jamaican agricultural science who "made" a cow. No jestering. A man of unparalleled devotion, his phenomenal exploits in animal breeding created a shining legacy for the emerging nation.
His unique work was propelled by his rural upbringing and his determination to do something to make life better for the rural poor. That he was able simultaneously to set an internationally proclaimed benchmark was more to the good.
Dr Lecky's strength was his abiding belief in Jamaica and its abilities to provide for itself. In this belief he was strongly influenced by the teachings of Marcus Garvey, as well as Norman and Edna Manley. Resilient with a capital "R," Dr Lecky knew who he was and what he needed to do. Taking watchful note of the many elements in the society that were intent on maintaining the status quo, he opted to blaze new trails and so wrote an exceptional chapter in the history of Jamaica.
His interest in cattle farming and deep concern for the poor people of the island led to the development in Jamaica of three new breeds of cattle suited to a tropical environment, and his technique influenced cattle-breeding practices around the world. His creation, the Jamaica Hope, was described as the greatest success story in dairy cattle-breeding in the region. It gained worldwide recognition, and his plan has been used extensively in New Zealand.
It was the determination with which he pursued and applied his research that was the key.
Cattle herds in Jamaica before Dr Lecky's time were Red Poll, Black Poll, Hereford, Guernsey, Jersey, Mysore and Nellore (Indian), Zebu, or a mix of breeds. There were cattle owners at Roper's in Saint Ann, Kerr Jarrett's in Montego Bay, John G Miller in Clarendon, Worthy Park in Saint Catherine, Agualta Vale in Saint Mary, and other places. But no one was doing any research.
Then there was this young man who had some peculiar ideas. He had worked with the various breeds at Hope Farm but found that none was amenable to Jamaica's tropical climate. Some were purely beef cattle, some purely dairy cattle; some were work cattle that would be seen pulling ploughs, and some were show cattle which South American businessmen liked to buy to improve their herds.
Lecky was searching for an all-purpose cow that could withstand Jamaica's drought and grass conditions, could produce meat, could produce milk, and could also show. So he began to cross-breed and keep records in exercise books of every cow that received semen and what the offspring was.
By 1951, Dr Lecky's breeding programme had resulted in the first breed of indigenous Jamaican cattle — a milk-producing cow. A tropical dairy breed was thus established and was declared in 1952. He named it the Jamaica Hope, which was intended to symbolise hope for the impoverished people of Jamaica. The Hope revolutionised the Jamaican dairy industry and scientists from around the world came to observe Dr Lecky's work and methods.
The Jamaica Hope is very well suited to the Jamaican climate. It tolerates heat, has high resistance to ticks and tick-borne diseases, enhanced fertility, strong legs and feet, efficient converter of tropical forage, high longevity, and produces much milk even in the poor pasture-land typical of tropical climates.
The breed consists of approximately 80 per cent Jersey, 15 per cent Zebu and 5 per cent Holstein. Jamaica Hope today represents about 50 per cent of the cattle in the island. Through further research Dr Lecky went on to develop other breeds that were compatible with Jamaica's tropical climate.
This pioneer scientist was born December 31, 1904, the 12th of 13 children, and grew up in Swift River, Portland, on the slopes of the Blue Mountains. There he watched his neighbours struggle with poverty and poor farming practices. His father was a farmer, and he took an interest in livestock from an early age. This made him want to change his community for the better.
After receiving a scholarship to the Government Farm School (later Jamaica School of Agriculture), Lecky became an agricultural chemist and a livestock foreman at Hope Farm. There he assessed the suitability of imported breeds of cattle against local conditions. He also recognised the importance of the quality of feed; that what the cattle ate would make a difference in the output of milk and beef. So he experimented with various grasses and selected the most appropriate ones for his work.
The Farm School was modelled on McGill University's McDonald College in Canada, and its focus was rural agriculture. The chairman of the Farm School Board was H.H Cousins, who was not only foundational in developing the testing and breeding of the various imported breeds of cattle, but he also helped shape the mind of the young Lecky who noted in his autobiography how he handled the matter of colour prejudice which was still prevalent.
The preference of the large farms and estates was for the fairer-skinned students and unless the Black students were from well-to-do parents they could not find employment there. A few Black students found employment with the Government or on their fathers' farms. Cousins disliked the colour barrier, as was seen in the staff in the Department of Agriculture. For example, he objected to the dismissal of a graduate of the Farm School which he felt was due to colour and he employed him in the Department on the same day…
"I am grateful to Cousins for transcending racial barriers at a time when white supremacy was the order of the day, for his devotion to my country, then a colony. He was a man of strong moral convictions and I am grateful to have been a disciple of his." — (TP Lecky, Cattle and I, p 14).
Dr Lecky knew jealousy as well as the adversity of entrenched colonialism, but for him this was simply a sharp spur to prick the sides of his tenacity. He wanted to hold the record for being able to obtain the greatest volume of milk from a single cow within one year. But this eluded him when one of his cows died. When two other cows died mysteriously, however, his suspicions were aroused. A careful watch quickly revealed that the deaths were no accident; someone had placed broken glass in the cows' feeding trough.
In his autobiography, Lecky writes bluntly about the jealousy and suppression exerted by the white colonial authorities on non-whites like him whose efforts were constantly obstructed and frustrated. This suppression lent muscle to his determination to be successful, and he looked to higher education as the escalator to lift him beyond acceptance to respectability and thus remove obstruction.
He went to Canada to qualify in animal husbandry. There he earned a Diploma in Agriculture from MacDonald College in 1930 and a B.Sc from Ontario Agricultural College at Guelph.
During his studies he confirmed his notion that Jamaican cattle were descended from breeds that had been developed for their size and strength, but were not well suited for meat or milk production. Nor were they suitable for the hilly terrain where most small farmers had holdings, and he saw a problem that should be overcome since he believed that all small farmers — who lived in the hills — should own cattle. They could sell milk regularly and have a young calf every year to help pay for their children's school fees and other expenses. He evaluated the merits of cross-breeding and concluded that the true solution was a new tropical breed, rather than a modified temperate one.
Returning to Jamaica in 1935, he managed his own farm, raised poultry and pigs, and taught at Holmwood Vocational School to support himself until 1938 when he was offered a job as Inspector of Livestock. He conducted experiments, breeding cattle in order to produce smaller animals which were more appropriate for Jamaica's mountainous terrain and good at meat and milk production. But he faced dour criticism that his proposed breeding and selection programme could take many generations and might not be completed in his lifetime. The always ready Jamaican disparaging humour reared its head, and he was dubbed Cow Father. However, he never faltered, and would soon prove the critics wrong.
Turning once again to higher education, he gathered his documentation in 1949 and entered University of Edinburgh in Scotland where he used his research as the foundation for his doctorate. His dissertation, Genetic Improvement in Dairy Cattle in the Tropics, presented his ideas for developing a tropical dairy breed, made him the first Jamaican to earn degrees in agriculture at the undergraduate and post-graduate levels and catapulted him to international acclaim. It also put him at a level that could not easily be assailed.
It also earned grudging respect from the colonial authorities at a time when they were feeling pressure from Norman Manley's PNP which was pushing for an end to the British yoke.
It was Norman Manley who once described his own success in the courts as the product of 10 per cent inspiration and 90 per cent perspiration, a formula in which Dr Lecky obviously believed. His work looms large in the history of the nation. Yet, this genius was a simple man who never sought the limelight. As commentator Middleton Wilson said:
"His work was of Jamaica and dedicated to Jamaica, as a result of which the Jamaica Hope is a special breed of cattle, and 'Cow Father' has ensured that it is now bred by semen straight from a Jamaica Hope bull."
Feeling pressure from the Bustamante government that took over in 1962, Dr Lecky retired from government service three years later but worked as a consultant until 1994. He encouraged young Jamaicans to become involved in agriculture. He coached small farmers on good farming techniques and helped them to find ways to improve soil and instill proper animal care. Aside from authoring several research papers, he completed his autobiography Cattle and I which was published in 1994. He continued his research at Bodles Research Station up to a week before his death in that same year, having dedicated 60 years of his life to the development of Jamaican livestock.
Dr Lecky was the first recipient of the Norman Manley Award for Excellence. He received the Order of Merit and was inducted into the Professional Societies Association's Hall of Fame. Through it all Dr Lecky remained humble. He said that he found his greatest satisfaction in knowing that he had helped small farmers like his parents improve their lot through his seminal research. Today he lies in a hallowed grave in Providence Methodist churchyard at Matilda's Corner without too much fanfare.
Ewart Walters is the author of We Come From Jamaica: The National Movement 1937-1962 in which this account was first published.