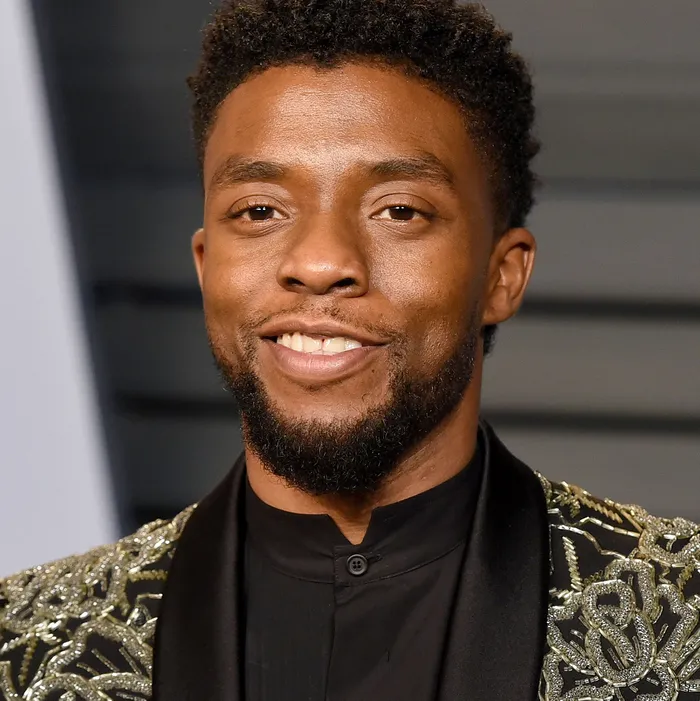 Have you ever heard someone say, in objection to a particular task or responsibility, "You could never pay me enough to do that job"? Well, I have. And, not only have I heard such utterances from others, but there were times when I myself made such a declaration.
There are just some things that are of greater value than ephemeral wealth, than the various intoxicants of power, and than the flattery of the Sirens of social status — things which are, in a word, sacrosanct. And yet, such things are as the north star in the metaphysical worlds of many — their set course and their intended destination.
On the other hand, there have been a few with conviction and purpose which, if I might borrow from the language of Greek Mythology again, were as nectar squeezed from the vineyards of Olympus.
The late Afro-American actor, Mr. Chadwick Boseman, of The Black Panther movie fame, in the genre of Hollywood superheroes, was of such ilk — both in his life off-screen as well as in his compelling portrayals on-screen. For him, from all accounts, it was not all about money.
It would be easy to assume that Mr. Boseman's religion — Christianity — was what informed his vision and his zeal, both on and off stage. But that would not only be too predictable a conclusion to draw but also, possibly, an erroneous one.
Though I share the same religion that he embraced, I am ashamed to admit that I have met many professed adherents of the faith who were far more materialistic than those "in the world" and who were far less "spiritual" and even "moral" than many who the church tends to regard as such.
Having matriculated at Howard University, one of the Historically Black Colleges and Universities (HBCUs), one could also theorize that Mr. Boseman had arrived therebecause it lit a beacon of hope and paved a path towards Black consciousness and progressive change. If that is the reasoning, one could find oneself in double jeopardy here.
When I went to that institution, for example, I knew absolutely nothing of its history nor of its prestige. I was just a Jamaican boy, of average intelligence, who was glad that this prestigious university deemed me worthy to walk its hallowed halls and to enquire of the learned who taught there.
Yes, Mr. Boseman studied in the College of Fine Arts, but did every graduate leave with a degree, with chin held high — steely, with bared chest, and with a majestic cape fluttering in the breeze to conquer the evils of racism? Did all sally forth on behalf of the downtrodden and of the oppressed to surmount and then vanquish every impediment which would leave the race in the mire of inferiority, braving and then putting to silence the unremitting gale force of self-loathing which buffets them day and night? I am not so naïve to think of such as a pat answer, for not everyone who ventures into noble realms or climes does so with noble intent.
Mr. Boseman worked for a time at Pyramid Bookstore, which was within walking distance of the main campus — one that I also frequented as a patron decades before. I suspect that other students who were strapped for cash might have done the same. I, too, worked part-time, but on campus, in order to augment the financial assistance that I received from my parents in an audio-visual department, serving as the projectionist for professors in classes. But how many actually spent what they earned to purchase and then read some of what they were selling at Pyramid Bookstore?
Hieroglyphic Graffiti, a play Mr. Boseman wrote and directed — which was produced at Negro Playwright's Theatre, Kuntu Repertory, the National Black Theatre Festival, and the Hip Hop Theatre Festival, was inspired by a book that he found and read there. Clearly, he was not driven by the allure of the trappings of vanity. His mission seemed purer, deeper, and much broader in scope.
Born and raised in South Carolina, Mr. Boseman wrote his first play in high school. Crossroads, which was performed by students, was written in response to the death of a classmate, a young man on his basketball team who was shot dead. Though Mr. Boseman was an accomplished basketball player, recruited to play in college, he chose a different path and graduated in the year 2000 from Howard University with a Bachelor of Arts in directing. While at Howard, one of his teachers was the actor/director Ms. Phylicia Rashad, who was a mentor to him. When he was accepted at the British American Dramatic Academy at Oxford but couldn't pay the entire tuition, Ms. Rashad secured financial assistance from some of her friends. Mr. Boseman later revealed that his benefactor was Mr. Denzel Washington, who served as the producer of one of his final films in which he acted, the adaptation of August Wilson's Ma Rainey's Black Bottom. And so, he appeared to be grounded, to be focused and on fire long before he arrived at Howard University — and it was not all about fame and fortune.
Diagnosed with colon cancer in 2016, he kept his terminal illness from all except a faithful and caring few. While on a break on the movie production set, a fellow actor saw a young lady — who I think later became his wife — massaging his body. The actor in question thought that for a young man, Mr. Boseman was, somewhat, full of himself to demand such lavish attention. But the actor in question was to later find out, after Mr. Boseman's passing, that she was there to ease the pain of his suffering between takes.
Mr. Boseman's ability to perform physically intense roles, dramatic masterpieces, and to go on many press tours, attend events and award functions while in and out of chemotherapy, keeping his disability a secret, is mind-boggling.
The US Government classifies cancer as a disability, allowing individuals affected by the disease to apply for Social Security Disability benefits. But he chose to soldier on against the odds, paying for his own keep and providing help for others in need.
This was the same young man who sought to encourage young children who were suffering from serious illnesses while he masked the excruciating discomfort of his own terminal condition with a smile. Just days before his death, he had reached out to a producer about donating to patients with colon cancer. He did a great deal of work with St. Jude's Hospital. He donated US$10,000 to a Harlem Boys and Girls Club, and he helped to get Black school children into theaters to see The Black Panther movie. Where was the money in all of that? Where was the prestige? It appears to me that money was, for him, only a tool for good and not an instrument for self-aggrandizement, nor for the grasping of power for power's sake.
He lost a lucrative job in a soap opera when he was just starting out in the movie industry. He had dared to question the producers about his character which was poorly written with a threadbare depiction or caricature of a young, Black male who was psychologically and socially challenged, without any redeeming qualities. He lost the role, but the character was, subsequently, better written for the actor who replaced him.
Despite that low moment at the onset of his movie career, he went on to play iconic roles in his short life, inspired by historical figures such as Thurgood Marshall, who was destined to become the first Afro-American to sit on the bench of the United States Supreme Court. In film history, he was the contemporary reincarnation of legends like the sports world's Jackie Robinson, who broke the glass ceiling of racial segregation to become a legend in Major League Baseball in the United States. Mr. Boseman's electric portrayal of the singer and stage performer, Mr. James Brown, for instance, was outdone only by the artistry of Mr. Brown himself. However, Mr. Boseman will likely be remembered even more for his characterization of King T'Challa, in the titular role of the blockbuster movie, The Black Panther.
In reference to the incident which cast a pall over his future in Hollywood at the onset of his career, it served not only as a lesson for his life going forward but also as a test of his mettle. In his address to the graduates at a commencement ceremony, during which his alma-mater conferred an honorary doctoral degree on him, he closed with the following charge to them, words which have made an indelible mark upon me, and words which I hope will provide a source of strength and of encouragement to you, my dear readers, whoever you are and no matter what challenges you face in your own lives:
"Purpose is an essential element of you. It is the reason you are on the planet at this particular time in history. Your very existence is wrapped up in the things you are here to fulfill. Whatever you choose for a career path, remember, the struggles along the way are only meant to shape you for your purpose. When I dared to challenge the system that would relegate us to victims and stereotypes with no clear historical backgrounds, no hopes or talents, when I questioned that method of portrayal, a different path opened up for me, the path to my destiny.
When God has something for you, it doesn't matter who stands against it. God will move someone that's holding you back away from the door and put someone there who will open it for you if it's meant for you. I don't know what your future is, but if you are willing to take the harder way, the more complicated one, the one with more failures at first than successes, the one that has ultimately proven to have more meaning, more victory, more glory then you will not regret it. Now, this is your time.
The light of new realizations shines on you today. Howard's legacy is not wrapped up in the money that you will make, but the challenges that you choose to confront. As you commence to your paths, press on with pride and press on with purpose. God bless you."