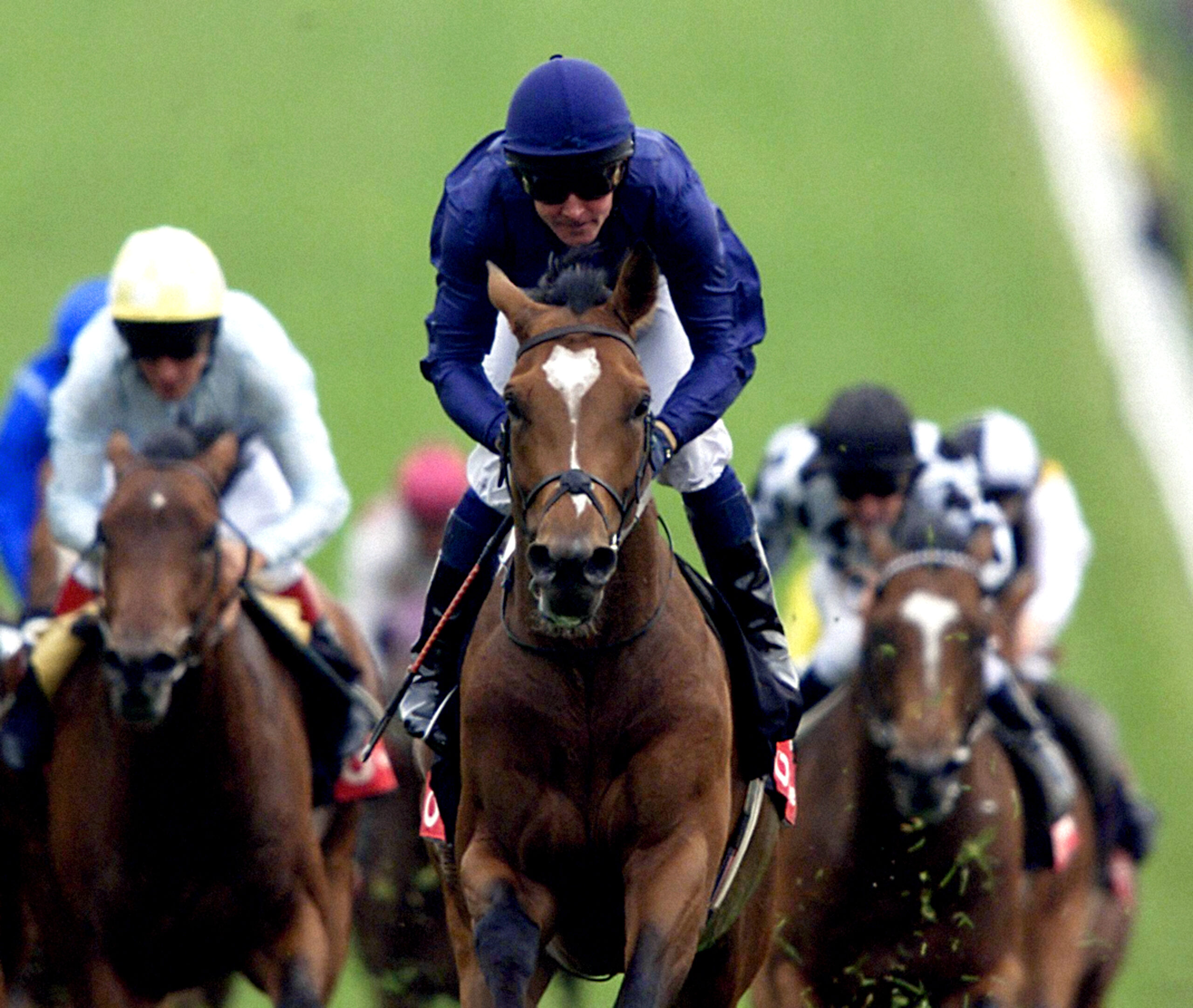 If I had a dollar for every punter I've seen leaving the race track broke after cheering home more than one-half the day's winners I'd be a billionaire.
These bettors are mesmerized by hype from public tipsters who haven't met an odds-on favourite they didn't like. But public tipsters are, by definition, chronic losers who act as fodder for the Tote. If not, they wouldn't be public tipsters. As my loveable rogue of a Grandfather, Lionel "Belladonna" Hall, repeatedly advised me, "Son, unless a man drives to your home in a Mercedes Benz to give you a tip, don't listen to him."
My Grandfather had God as his personal tipster by which I mean he believed in dreams and rakes. His tipster was as accurate as any (every horse player picks 33% winners long term) but, when his tips came home, they usually did at mouth-watering odds. He once called me to his home on a Wednesday morning after a particularly vivid dream of playing in a bridge tournament with a beautiful lady as his partner. He said a computerized results board (it was a dream for pity's sake) kept flashing their pair number which was 14. His Gleaner's racing card (he NEVER read form) showed only one number 14 all day. It was a mare named Lady Victoria. She romped at double digit odds. He was insufferable for weeks.
The point is that, if you know in advance you can win no more than a third of your selections, why would you ever bet on an odds-on favourite (or any favourite offering less than 2-1)? It's fiscal and betting suicide.
Let's take a quick look at Caymanas Park's most recent example namely a nine race card on Saturday August 14. Of the nine favourites, only Glock (8/5; 9th of 10 in Race 6) started at longer than Evens. The nine favourites were Summer Sun (1-1; Won-$101.00); Inspired Miracle (1/1; Won-$104.00); Markofaprince (2-5; Won-$72.00); Corazon Sin Miedo (2-5; Won-$73.00); Princess Emanuelle (3-5; Lost); Glock (8/5; Lost); Makeupartist; 4-5 Lost); Father Patrick (1/1; Lost); Press Conference (4-4; Won-$93.00).
A $50 level stakes bet on each (total stake $450.00) would have returned five winners but only $443.00 or a $7.00 loss on the day.
Closer inspection of Track and Pools' tipsters table (which I don't advise readers to do before any race day) doesn't encourage intelligent betting as none of the tipsters offers a "Best Bet". Four of them recorded four winners each but only one ("Frass") tipped a winner that wasn't an evens or worse favourite. He found 5th race winner Contractor (6-1-$366.00) so his level stakes total for the day was $604.00 or a nice profit of $154.00! The others were, as usual, pathetic losers.
Still not even Frass was allowed to maximize his profits by nominating Contractor as his best value bet (which it was in real terms whatever he may have thought). So followers were left in the dark. The correct way to bet, as opposed to merely selecting, is to ensure that, whenever your best bet wins, the day is massively profitable. Then you take my Stepfather's advice and buy something permanent so the Tote will be forced to hope you earn another pay cheque because it can never retrieve that day's winnings.
Begin by finding your best value bet (not a favourite) and placing at least ten units on that selection. Then, if you get bored waiting on it you can place a single level stake unit bet on your other selections.
On Saturday morning, August 14, @TheTerribleTout, I tweeted this gem, as a first priority of the day:
"The Terrible Tout's NAP OF THE DAY is Race8#4 EROY. Now that he's back to his best after setbacks earlier in the year he's at a value price to win this on his way to even better things. The Exotic BET OF THE DAY is #1 Father Patrick/#3 Rojorn Di Pilot/#4 EROY (Exacta/Trifecta Box)."
In that race, 75% of public tipsters were all agog over favourite Father Patrick. Track and Pools' headline tip was "Father Patrick still too quick". But, in a seven-horse race, best value bet EROY won comfortably at 3-1 and returned $217.00 to win. Ten units to win would have provided $2,170.00 and a profit on the day, even if there were no other winners, of $1,270.00.
As if that wasn't enough, #3 Rojorn Di Pilot finished second and the advised Exacta returned $2,123.00 on a day that resembled Christmas in August.
So, don't be a Muggie. Backing favourites is a Mug's game. Pick your spots and plunge on the value when it's at its highest as you would in any salt fish shop. If you can't identify a betting alternative to the favourite, turn the page. Like buses, other races and betting opportunities arrive twice per hour.
DEPARTMENTS:
Clocked-In
Abbreviations: CT = "Corrected Time"; TV = "Track Variant" (a calculation of track conditions' effect on official times to arrive at "real/corrected" times); TVs are expressed in fifths of a second; "minus" (-) means a fast track; "plus" (+) a slow track (e.g -2 is fast by 2/5th second). Variants beside horse's names represent the difference between its official time and the grade standard.
I've an apology for Clocked-In regulars. Due to the lead time between submission and publication, last issue's entry Primal Fear won on Tuesday, August 3 before you could see my advice. The good news is that more future pointers came out of that race although the first three finished in a heap.
AUGUST 3, 2021 [TV+0.6 per 200m (Round) +2 (straight)]
PRIMAL FEAR (-1) confirmed his well being (Race 9; 4yonw3; 1,000m round; TV+3) storming home late to win going away by ½length/nose in 1:01.2. His CT (1.00.4) is 2/5th second slower than non-winners of four but he obviously has more to come over further so remains one to keep on the right side.
LAVA BOY/CRAFTY AND READY (-0') 2nd/3rd produced a joint CT of 1:00.4' which is 7/10th second faster than this grade. They should win in turn.
MAHOGANY (-5) confirmed himself a top class sprinter (Race 8; Open Allowance; 1100m; TV+3) clocking 1:05.0 while decimating the opposition by 8½ lengths. His CT (1:04.2)is already 3/5th second faster than Grade One so he's a sprinter to follow all the way to the top.
Overseas Betting Opportunities (OBOs)
Some of the most popular events of every English Flat Racing season are the "Big Handicaps" featuring competitive fields and excellent value betting opportunities. One of these, The Ebor, run over fourteen furlongs, is set for York race track tomorrow (1535GMT; 9.25a.m Jamaica Time). As usual, it's too soon to be sure of ground conditions and post positions. That, along with general principles, means we must, at this stage, oppose ante-post favourite, Godolphin's Live Your Dream who has one win (Newmarket; 14f) from three turf races and three from four starts on synthetics. He got off the mark on turf last time by ¾length from Global Storm (another Godolphin asset) and has gone up 7lbs.
My idea of the winner is ILARAAB who has won five races on turf (from seven starts) progressing each time for additional real estate and concluding with an impressive win over twelve furlongs at York in May beating Raymond Tusk (subsequently 1¼ lengths 2nd in the Duke of Edinburgh at Royal Ascot) by 3 lengths. ILARAAB then had a fling at Group 2 (Ascot) but was soundly beaten by the exciting prospect Wonderful Tonight. Back in handicaps, he should prove very hard to beat.
Notebook Horse Ehraz from two issues ago about whom I wrote "seems a cinch to win at least a maiden before going on to much better things" did in fact hack up in an Ascot maiden (July 23) and runs on August 18 (again between submission and publication of this) in the Group 3 Acomb.
Last issue's Notebook Horse Royal Scimitar put up as "is one to be on over six or seven furlongs on fast ground" was ½length 3rd of 9 at Ascot (August 7) on good to soft. Don't miss him when the ground is on the fast side of good.
Here's another "Notebook Horse":
SOONERTHEBETTER [3yo b.g. Awtaad-Trikala (High Chaparral)] showed a nice change of pace in two races since bought out of Joseph O'brien's stable for 3,800 Guineas in March. After 59 days off he was finishing best of all 7¼ lengths fourth behind runaway 6½ lengths winner Summa Peto (Ayr; April 26; 1 mile maiden; good to firm) then tracked leaders but weakened a furlong out when 7th of 11 behind Tribal Art (Ayr; June 8; 1 mile maiden; good to firm). He's a half-brother to useful four-time winner (up to 1m½f) Trolius and has been assigned a handicap mark of only 64 so is one to keep onside when sent handicapping.
Good Luck!