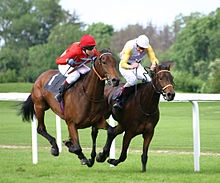 In so many areas of life, Jamaica seems comfortable with easy-going, laid-back, "no-problem-mon" archaic circumstances.
The separated but related industries of betting, gaming and lotteries are no exception. In the 1980s when the remarkable Dennis Lalor ruled both the Jamaica Racing Commission (JRC) and the Betting, Gaming and Lotteries Commission (BGLC) with an iron fist, those regulators commissioned a study, based on which recommendations were made to government that casino gaming be legalized. This was considered a boost to tourism and to the consolidated fund.
These recommendations lay fallow at the finance ministry for decades.
Finally, in 2010, the Casino Gaming Act was passed to provide for the regulation of legal casinos in Jamaica. To the usual pomp, bombast and hype, announcements were made of plans to grant at least one casino license to a developer planning a casino-hotel resort in the west. A fully staffed Casino Commission was appointed. Lalor was the first chairman. Nine years later we have no casino; no casino license; nothing. Zip. Nada!
Since the mid-1980s when Dennis Lalor's excellent proposals were made, the world has moved away from land-based gambling (including land-based casinos) to online gambling. Even the last bastion of resistance to online wagering, good ol' USA, is slowly coming around to reality. If we ever get around to actually building a hotel cum Casino resort, we'll have missed so many gaming buses that we'll be walking while the rest of the world rides.
Caymanas Park is still asking punters to travel to Independence City or cramped, dirty cubby holes sprinkled across the island to bet on local racing. English racing is offered at local tote odds (after a massive 30% has been taken out) while those bookies still alive are gasping for air and offering shaved odds on English racing.
Somebody must be high. Those same punters being "enticed" (or not) by SVREL can bet on a wide variety of racing, sports and play casino and other games online without leaving their bedrooms at unshaved and attractive odds. SVREL, God bless 'em, can't even construct a proper website.
The land-based industry is so passé that global police forces now conduct investigations of online gambling corruption. A friend recently sent me a report from The Australian Guardian headlined "Game over: six arrested by Australian police over alleged online gaming match-fixing". The report stated:
"Australian police have arrested six people for allegedly losing matches on purpose on the popular online game Counter-Strike: Global Offensive.
In what is Australia's first police investigation into e-sports match-fixing, police allege the men, from Victoria and Western Australia, arranged the outcomes of matches during a tournament, and placed bets on their own matches.
The gamers face up to 10 years in prison, under the offences of engaging in conduct that corrupts a betting outcome, and use of corrupt conduct information for betting purposes.
Competitive gaming, or e-Sports, is a multimillion-dollar global industry and most large betting agencies, like Australia's Sportsbet, run markets on tournaments. Counter-Strike: Global Offensive, also known as CS: GO, is a first-person shooter and popular tournament game that pits two teams of players against each other."
And that's only "e-sports" which is basically video games. Do our laws even address or contemplate these modern corruption related activities in what we know to be an inherently corrupt industry? Or are we just, as usual, seeking political benefits from grand announcements?
If we ever get our act together, will Jamaican regulators be qualified to monitor and control? Or will we still be looking for "jobs for the boys (and girls)" as reward for political support?
Just once (by James Ingram) can we keep step with the world? Or even stay no more than 10 years behind?
DEPARTMENTS:
Clocked-In
This regular review of local performances is based on REAL times.
Abbreviations: CT = "Corrected Time"; TV = "Track Variant" (a calculation of the effect of track conditions on official times to arrive at "real" or "corrected" times); TVs are in fifths of a second; "minus" means a fast track; "plus" a slow track (e.g. -2 means fast by 2/5th of a second). Variants beside horse's names represent the difference between its official time and the grade standard.
Last time we met I told you that "Father Ken ran green (second career run in 6 days) but kept on very well last 200m and his CT (1:21.0') is almost a full second faster than maiden special weight so, once he stays sound (obviously has problems) is nailed on to win at least a maiden…" So it was no surprise when he trotted up on September 11 at banker bet odds.
Let's see. What else have we got?
SEPTEMBER 14 [TV-0.4 per 200m (Round)]
Toona Ciliata (-11) showed marked improvement to humble more seasoned rivals (Race 11; Overnight Allowance; 1600m; TV-3) beating Uncle Vinnie (-7) by 3¾ lengths in an impressive 1:37.3! On a fast track, his CT (1:38.1) is still 1 2/5th second faster than Open Allowance standard. He has improvement to make to have a shot at the Diamond Mile (Grade 1 Standard 1:37.2) but he's obviously on the rapid uptick.
The 2nd's CT (1:38.0) is 4/5th second faster than Overnight Allowance standard so compensation is assured.
About 30 minutes earlier, She's An Introvert (-4) clocked 1:38.3 (Race 10; 3yonw3/0T; Imported nw3; 1600m; TV-3) as the lone importee against native-bred three year olds who were basically non-winners of three (nw3) in what could well turn out to be a KEY RACE!
The winner's CT (1:39.1) is 3/5th second faster than Overnight Allowance standard. She's still unexposed and obviously best at up to 1600m. There's more to come. The second, Princess Ava (-10) produced a CT of 1:39.2' which is 9/10th second faster than 3yonw3/OT and faster than Overnight Allowance standards. She should do even better over further.
Sentient (-9) finished third and his CT (1:39.4) equals Overnight Allowance standard so a nw3 and nw3/OT are his for the taking. He seems best at 1600m.
Fourth was Big Bang (-8). His CT 1:40.0 is a second faster than nw3 so he's a winner-in-waiting at that level.
Overseas Betting Opportunities (OBOs)
Tomorrow's betting feature is the Ayr Gold Cup (the last of the big Handicap sprints) to be run over six furlongs (1550GMT; 9.50a.m Jamaica Time). As usual in these races luck in running; post position (high numbers often favoured); and ground conditions will play key roles as a massive field charges down Ayr's straight course. At this early stage, the value could lie in either Hey Jonesy (head 2nd in a listed race at Doncaster on soft this time last year and has repeatedly caught the eye this year) or Arecibo (knocking at the door and excellent keeping on one length 4th of 22 to Oxted in the Portland at Doncaster over 5½ furlongs). The latter is preferred at this trip.
Before we meet again, the first half of the popular autumn double, the Cambridgeshire, will be run over Newmarket's 9f straight course on September 28 (1540GMT; 9.40a.m Jamaica Time). This stiff course favours those who stay 10f genuinely and one such is Setting Sail who has raced exclusively at 10f his last five runs (winning twice including at Newmarket in July). As usual, the John Gosden/ Frankie Dettori combo is likely to start favourite with Forest of Dean an unexposed, improving three year old who has won three of his last four starts (all over 10f) but is yet to experience a stiff uphill finish like Newmarket's final furlong especially after having to race downhill into the famous "Dip". This is a race where experience counts.
N.B: Last issue's Notebook Horse Derevo is entered today in the Dubai Duty Free Handicap (Newbury; 12f; 1420GMT; 8.20a.m Jamaica Time).
One more for the notebook:
Rhythmic Intent [3yo ch.c. Lope De Vega-Kerry Gal (Galileo)] Ascot was riding very fast when he wasn't able to quicken (held up; unable to make an impression) and ended up only 3 lengths in arrears albeit 6th of 11 to Apparate last time. Previously, he was a four-length winner of a Newbury maiden (soft) from subsequent scorer Arabist. His barn continues in flying form so he's likely to bounce back if he encounters give in the ground before the season ends.
Good Luck!