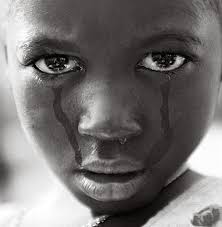 In September last year, the rape and murder of a 14-year-old girl in Kingston sparked heated discussion in Jamaica and the diaspora, which has only increased as the carnage meted out against women increases in what can only be called our epidemic of sexual violence.
The actions against the minor have elicited the same outcry as others before. We have everyone condemning the perpetrator(s), demanding better protection for our children and reinstatement of the death penalty. Unfortunately, what has also been brought to the discussion table is the supposed issue of how the child may have been dressed and the provocative outfits worn by the current generation and how they (unwittingly) invite this kind of assault.
As disgusting as that view is, it is very prevalent and remains as such almost a year later when one is discussing sexual assault/abuse, especially when involving children. It is a common touchstone, oftentimes reaching the heights of victim blaming, but it has no bearing in any sexual assault case, especially one involving a child, as the two are totally separate issues and should be talked about as such.
Rape and sexual abuse/assault are illegal actions, punishable offences that carry prison sentences. A child dressing in a belly-skin and batty-rider is a parenting matter. A woman wearing a see-through crop top is a dress matter. The last two have nothing to do with the first. One is a crime and the others are societal matters regarding hyper-sexualisation; The two, though they may intersect, are totally separate matters.
There is no justification or excuse for rape and sexual assault/abuse regardless of the victim's sobriety level, location during the act, or style of dress. There is no understanding, or another side when it comes to these matters, especially when a minor is involved. Making such excuses and using such talking points is a form of victim blaming.
Let us not view the two as the same side of the coin as they are not, and if we tackle them as such then this madness will continue. The rape culture we have in this country — and don't let anyone tell you we don't have one — is based on many things: How our young men are raised, how they are raised to view women, how they are raised to deal with rejection, and many more things.
What it is not caused by is a teenager 'acting sexy' or a woman wearing a revealing outfit. The fault, blame and cause lie squarely at the feet of those who commit acts of sexual violence.
If we are to deal with this epidemic of rape and sexual abuse, we must address how we raise our young men. We must teach them that no means no — even if it is during a passionate consensual embrace. We must teach them that just because a woman says no to you does not diminish you as a man. We must teach them that just because a woman dresses in revealing clothes or acts provocatively does not mean it's a green light for sex. Until those issues and others like them are dealt with we will always be experiencing this trauma.
The issues surrounding the hyper-sexualisation of children and that of the broader society, that is the dress norms of the day, fall strictly in the realm of the personal and the immediate family. How a person dresses, be they man, woman or child is not the business of society at large (barring excesses such as public nudity), rather it is an issue to be dealt with within the confines of that person's home.
These personal choices have absolutely no bearing if a person is sexually abused and should never be used as ways to reason away, make sense or justify what is a one-sided crime.
For heaven's sake, if the moral police have an issue with the way people (and by people, I mean women) dress, then they should start petition groups and try to get laws enacted (good luck on that front). But to even think of conflating how a person, let alone a child, dresses and why they have been abused is a disgusting red herring and must be called out.
If how a person dresses 'invites' sexual abuse, if that is really the line which we are taking, then why are we not warning our men who wear saggy pants and also those who wear close fitting pants that they are potential victims of our imagined homosexual predators? We don't do that because it is a stupid argument of victim blaming, coupled with the fact that we dislike gays whom we perceive to be molesters and rapists in the waiting.
That is more proof that we don't respect our women and have a serious problem when one thinks of rape and sexual abuse (if it's gay then kill the abuser but if it is hetero you make excuses). It must stop, and we all must recognise and accept that sexual abuse and rape are crimes and only the criminal can be blamed regardless of the victim's age, how they were dressed or their sexuality. Until we get that simple basic premise then this sick culture will only continue and become even more warped.