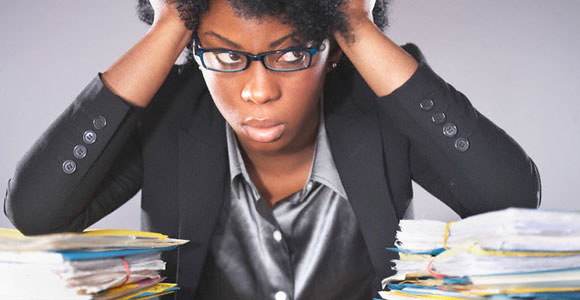 On Monday, May 10, 2021, Education Minister the Hon Fayval Williams announced tentative plans for summer school to help students recoup educational losses or reversals that have occurred due to COVID-19 and the lack of consistent face-to-face instruction.
On the same night, Jamaica Teachers' Association (JTA) President Jasford Gabriel indicated that this powerful trade union is not in favour of an extension to the school year because of physical and mental well-being implications for teachers. While the JTA is in opposition, the National Parent Teacher Association of Jamaica (NPTAJ) expressed "fulsome support" (http://radiojamaicanewsonline.com/local/jta-remains-opposed-to-mandatory-summer-school). The vice-president of the NPTAJ, Stewart Jacobs saw the extension of the school year, aka summer school, as an approach worthy of consideration in order to redress the "learning loss" faced by the education sector.
Three different points of view on the same subject. At the heart of the matter is the policy response to the disruption to the education system caused by the pandemic. The Ministry of Education is well aware of the deleterious effect and wants to reverse the losses and recoup some "contact time". However, given that education is a demand and supply market, just like in any other sector, there has to be coincidence of interests.
If the ministry, indeed, has these thoughts, there should be consultation prior to this getting into the public domain. The ministry, parents and students are on the demand side of the education product while the teachers are on the supply side. The summer school proposal faces a lack of consensus. Demand without supply is not a market.
The JTA president has indicated that he is not in support of this measure but if the ministry plans to pay, separately, teachers who wish to take up this offer can do so. In other words, any such plans will require discretionary take-up on the part of teachers, not mandatory take-up.
The Summer Pay Grouse
Some Jamaicans are of the view that teachers are paid during the summer anyway, so they owe the Government or taxpayers these summer days and, therefore, there should be no discussion on whether they take up the offer. As a trained teacher and former educator, I have often heard the comment that teachers are paid for the summer months when they are not working. Comparisons are made to the United States where teachers, in New York for example, must have a Master's degree and are not paid for the summer if they do not work.
We like to make comparisons with the United States without context. Yes, this is true. I currently have two sisters who are teachers in New Jersey and another who is also in the education sector but at the level of policy setting and implementation. I am therefore aware of the differences between the Jamaican and US context.
What bothers me is the ignorance of what actually happens in the sector. As a senior teacher at a rural high school, summer school was not free time. I was often at school during the summer for planning sessions. Another senior teacher and I developed the timetable and as head of the English Department I also had to plan for the school year ahead. During the summer, there are also sometimes workshops that the education ministry would require teachers to attend. Summertime is not free time for teachers, as some ungraciously think. It is a time to recalibrate, re-energize and plan ahead for the new academic year. Let us get it straight and stop watching the money teachers earn July and August as if it is the goose that lays the golden egg.
Contact Time
At the heart of the policy imperative to extend the school year is the concept of contact time: how much time students have per day with teachers, on average. In Jamaica, we tend to think that more contact time and more homework equate to greater academic outcomes for students. Have the results of the Primary Exit Profile (PEP) and Caribbean Examinations Council (CXC) validated this assumption? I am not going to delve into that debate as there has been much debate about this. I leave it as a rhetorical goading to those who think teachers must live in the classroom.
Japanese teachers give minimum homework (HW), about 3.5 hours per week, and get maximum results, contrasted with Singaporean teachers who give, on average, 9.5 hours of homework per week and get similar results. What this difference in HW time suggests, anecdotally, is that it is not homework that makes students excel. So, we can kill students with homework here in Jamaica but that is not what will make them excel.
In Jamaica, students in non-shift schools get approximately 5 hours of contact time per school day – these times of COVID-19 being the exception. Fatigue is a phenomenon that can occur for both teachers and students and there is a point of diminishing returns where all the ramming, cramming and regurgitation will not result in any productivity or efficiency gains. We need to focus more on the quality of the contact time that teachers have with students as opposed to the quantity of the contact time.
Teacher Burnout & Pickney Fatigue: Two Sides of the Same Coin
Teacher burnout is a real phenomenon. We need to understand that teachers do not only teach. Teachers also have administrative responsibilities such as lesson planning, test setting, performance appraisals for students, meetings and workshops. While they are trying to adjust and adapt to what COVID-19 requires of them, they also have to fulfil these other responsibilities.
If Jamaica were a technologically advanced society with distributional equity, things might be different but there are schools in marginalized areas – both urban and rural – where students do not have the resources. Teachers have to, in Jamaican parlance, tun dem han' an' mek fashion, to get the content out to students.
I know teachers who are fatigued and approaching a tipping point. They are overwhelmed. They have to deal with online instruction which creates its own challenges when compared with a traditional classroom where it is easier to exert class control and discipline. Online learning also has its own distractions. Dhawan (2020, p.8) writes that online education has a number of difficulties, ranging from the platform used (technological issues) to the difficulty in engaging students who sometimes find it taciturn and miss out on the personal attention they
would otherwise receive. (https://journals.sagepub.com/doi/pdf/10.1177/0047239520934018).
While e-learning may be effective at the tertiary level, the expectations for it at the primary and mid-secondary levels should be dissimilar due to the different stages of educational development and readiness for this type of instructional modality. Even before the pandemic, there were many things that needed to be corrected with our educational system. The pandemic has just exacerbated the fault lines that were already under pressure.
The summer should be used to strategize for the new school year. Let teachers breathe and rethink what needs to be achieved! They are more acutely aware than even the Ministry of Education of what the sector has lost.
Strategizing for the 2021-22 Academic Year: Vaccinate the Student Population!
The Ministry of Education sets policy. The policy direction must be to get as many pre-primary, primary and secondary school students back in school. Currently, the Pfizer vaccine has received approval for vaccination of 12-16 year olds. Moderna has also received approval. The bottom-line is, whether or not there is a policy for mandatory vaccination of teachers, teachers need to be in the classrooms with students in order to recoup these losses. The Government needs to come up with a strategy to procure vaccines for this segment of the student population.
Both vaccines are undergoing trials in children under 12 in order to gain approval for vaccination of this segment of the population. We know the numbers and we need to be planning on how to procure an adequate number of vaccines. Children under 18 cannot get the AstraZeneca vaccine and it is actually recommended for older populations. We also need to plan ahead for the imminent approval of these vaccines for children under 12. We, therefore, need to budget for the number of children that are between 5 and 18 years and seek to get these vaccines that are now available for those 12 to 18 years.
Based on the Population Census 2011 (STATIN Census REDATAM Portal, http://65.183.5.244:8095/), there were 718,820 Jamaicans aged 5 to 18 years (pre-primary, primary, secondary, beginning tertiary). If this number is rounded up to 800,000 and used as a proxy for the supply of vaccines needed to allow for full resumption of schools, a cost can be estimated.
The Pfizer and Moderna vaccines cost much more than AstraZeneca (US$20 and US$15-$25, respectively, compared with US$4) and they are not available under COVAX but we have to vaccinate our population if there is to be a return to normalcy. If we use US$20 as the average cost, then the Government would need approximately US$16 million to vaccinate the student population (5-18 years). If we use an average exchange rate of US$1: J$150, that converts to J$2.4 billion.
Vaccination must be the priority, regardless of the cost. Under the Social and Economic Recovery and Vaccine Programme (SERVE), $6 billion or 10% of the $60 billion is allocated to vaccines, to seek to achieve herd immunity. Vaccination is the only way Jamaica will recover and recover stronger. Vaccination has to be the fulcrum of SERVE. While it is unclear if the allocation for vaccines incorporated the student population as opposed to just the adult population, I presume that it did not, since no vaccine was approved for this segment of the population at the time of the crafting of the budget. If my presumption is correct, I suggest that some of this SERVE be reallocated to procuring vaccines for the student population, starting with those 12-18 years.
The strategy being recommended is to vaccinate, vaccinate, vaccinate to educate! That must be what Government thinking and brainstorming are focused on. This is what the Ministry of Education and the Government need to be doing going into the summer – plan for how to reopen schools effectively and vaccinate as many students as possible and allow teachers to recover – even partially.
Procurement of vaccines for the student population is going to impact the national budget but do we really have a choice? We need to now think carefully about how resources are to be re-apportioned. We already have productivity challenges as a country, can we afford to exacerbate this by not getting our students back in schools in September?