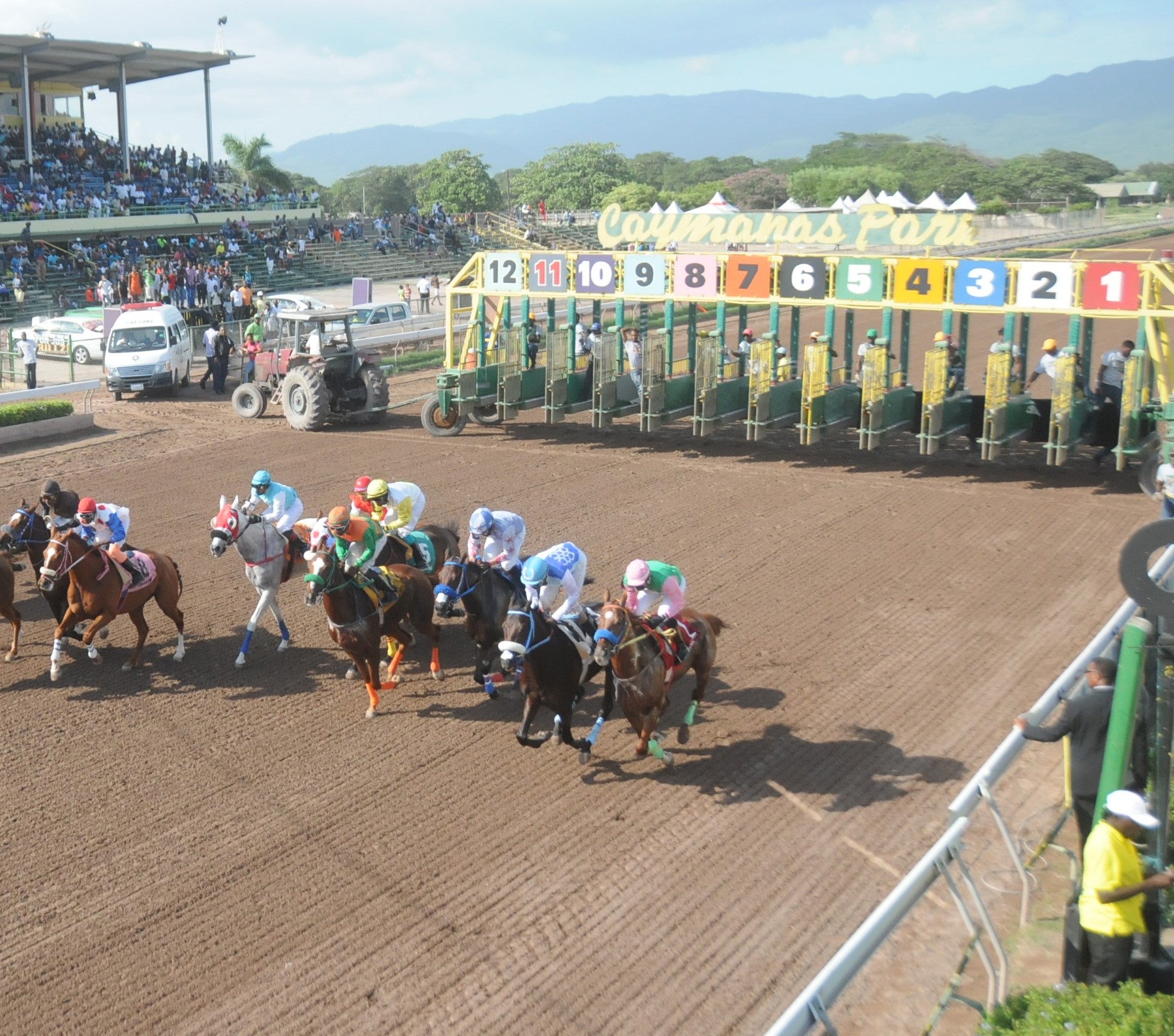 Now that the United Racehorse Trainers Association's internal squabbles appear settled, there's a sudden surge of public interest in the future of horseracing.
Unfortunately, this appears to be fixated on a much needed purse increase without evidence of a corresponding grasp of what it is that drives the industry and from whence any purse increase must come. As a result, suggestions for the way forward merely scratch the surface and are of cosmetic use only. Nobody seems prepared to face the most fundamental truth, which is that we must fix horseracing's economics. Unless we do this, no amount of gimmicks, such as Sunday races; new Tote Boards; infield carnivals; or slots can bring desired results.
Here are some of the most urgent economic fundamentals without which there'll soon be no horseracing industry to fight over or gimmick out of existence:
It isn't enough for Government to simply withdraw from racing promotion and confine itself to collecting revenue. It must encourage and facilitate horseracing's growth. It's been an urgent priority for decades that Government pro-actively facilitate new investors in the construction of an entirely new race track located far from the crime ridden metropolis that currently surrounds Caymanas Park and in an environment friendly to the concept of an entertainment centre whose main focus is live and simulcast horse races. Tax incentives should be a part of the package. The new facility should provide a variety of turf, dirt and synthetic tracks. Races at Caymanas should be terminated as soon as the new race track is ready and the property used by Government for urgent social intervention such as low income housing.
The new Totalisator must be mandated by law to return a payout on win, place (and maybe show) betting of at least 85% of stakes. Exotics should be made to return at least 75% to the punter. This is a non-negotiable sine qua non without which no racing product can be profitable or sustainable. Apart from the well-known "churn" factor, which anybody with common sense can understand, there's the even more basic issue of competition. Horseracing has long ceased to be the only game in town. It competes against games of instant gratification such as slots (pay-out percentages 88% plus); lotteries (pay-outs of only 50-odd% but massive jackpots); casinos with table games paying out in the 90s; and, the most attractive "new" wave, Internet betting whereby anybody can bet into any Tote or with any bookmaker at internationally low take-out rates and correspondingly high rates of pay-outs to punters.
Owners need to be treated with more respect. Along with punters, they are the only investors in racing. Breeders are also investors but not in racing. They invest in agricultural farms that could, in a pinch, produce alternative crops. Horseracing has no such option. We must stop this colonial structure of purse deductions which assume this is still the Sport of Kings; owners are multi-billionaires with oodles of disposable cash to throw around; and occupational licence holders low class beggars in need of handouts. If this was ever so in Jamaica, it's definitely not the case now. Trainers should conform to the international standard and accept a 10% bonus from their owners' purses in addition to the daily training fees charged and collected for their services. Jockeys should receive 7½% of winning rides only (except in Graded Stakes races). Unless you win the race, the ride is a LOSING RIDE and should attract the losing ride standard fee. Why, for example, should I reward a corrupt jockey with a bonus if he should "pull down" my horse but still place in the race? And it's time to stop pampering grooms based on outdated socialist philosophy. They should be paid a fair wage for the critical work they do but ought not to be dipping their hands into owners' purses when races are won. How much do grooms on a stud farm earn? Do they get a cut of the yearling's sale price? Nothing prevents individual owners from doling out bonuses as considered deserving but this forced deduction smacks of confiscation and ought to be abandoned at once. When massive monthly keep-and-care bills are delivered to Owners, not one jockey or groom can be found to assist in payment. Why do these persons suddenly turn up after a small purse has been secured but the owner is still very much in the red?
It's time to encourage Bookmakers to be Bookmakers and make their own Book. It's time to insist that only modern, online Bookies will be licensed. Bookmakers who learn how to "dutch" their books at 110% stakes/payout (or whatever is competitive) should be taxed at a lower rate than those insisting on keeping their lips securely attached to the Tote while making a huge vacuuming sound. This will give punters more variety; make betting more fun; and increase interest.
Government should incentivize breeders with a National Stud instead of breeders' bonuses. Tote Betting Duty should be no more than 1½-2½% of gross sales. Regulatory bodies should be merged (too many cooks with neither recipes nor the knowledge to create any are now allowing corruption to run wild). Strict regulation of horseracing should include amendments to the rules to introduce modern offences relating to insider trading; stiff penalties for corruption; tight due diligence on applicants for betting licences; a friendlier approach to applicants for owners' permits; and a strong, comprehensive legislative framework to include detailed regulations relating to betting and gaming operations.
Who will insist on taking off blinkers, hood and cheek pieces and forcing those (with eyes to see) to see? Who wants racing to go forward? Who actually enjoys what racing has become?
DEPARTMENTS:
Clocked-In
Abbreviations: CT = "Corrected Time"; TV = "Track Variant" (a calculation of track conditions' effect on official times to arrive at "real/corrected" times); TVs are expressed in fifths of a second; "minus" (-) means a fast track; "plus" (+) a slow track (e.g -2 is fast by 2/5th second). Variants beside horse's names represent the difference between its official time and the grade standard.
One of last issue's department members Sweet Majesty (from what I described as a Key race on February 6) duly rewarded confidence by winning a 4yonw3 on February 19 at the tasty odds of 4-1! Yum, yum.
Santorini and Bern Notice, from that same Key race, finished first and second in a non-winners-of-four on February 20.
More to come?
FEBRUARY 26, 2022 [TV+1.3 per 200m (Round)]
Race 5 (4yonw3; 1300m; TV+8.5) is a KEY RACE
PRESS CONFERENCE (+0) quickened clear 300m out and held on by a length in 1:21.3 from Prince Marshall (+1) with Cruella (+4) third; Ianzalinks (+4.5) fourth; and Ring Charmer (+5) fifth.
The winner's CT (1:19.4') is just a tick slower than nw4 standard. He looks a sprinter who can do better at 1,200m or less.
The 2nd blew the start badly and trailed at the 600m pole. He came with a steady run (wide) from 300m out and finished with a flourish. 1,400m+ should be his trip. His CT (1:20.0') is 1½ seconds faster than nw3 standard.
The 3rd/4th/5th's CTs (1:20.3'/1:20.4/1:20.4') are 9/10th; 4/5th and 7/10th second respectively faster than nw3. Each should win in turn.
Overseas Betting Opportunities (OBOs)
Cheltenham Festival is off in earnest on March 15 but we've been gradually building up ante-post portfolios since the start of the year. The bad news is that it appears that Champ, my early fancy for the Gold Cup, will go for the Stayers Hurdle instead where I advised Thyme Hill as the ante-post bet.
These things happen when you write weeks in advance. I still fancy Thyme Hill for the Stayers Hurdle but we'll need a new selection for the Gold Cup. It seems the Irish contingent should prove an overwhelming invading force and the best of them may well be Gordon Elliott's Galvin who looked to be begging for this extended trip when winning his prep at Leopardstown over 3 miles (always prominent; bit short of room after 2 out; soon lost second when outpaced and switched right; jumped slightly left last, ridden and ran on towards near side run-in, led final strides) by a head from 2021 Gold Cup runner-up (and this year's favourite) A Plus Tard.
This time the notebook horse is one for April's Grand National:
Mount Ida [8yo b.m. Yeats-Jolivia (Dernier Empereur)] another from in-form Gordon Elliott (has points to prove after an embarrassing animal cruelty suspension in 2021) who won the Kim Muir Chase at Cheltenham last year ("trained" by Denise Foster while Elliott was suspended) by 6½ lengths; has only been given 10 pounds more in the ratings; and been lightly campaigned in non-handicaps since (winning two of three starts). She can become the first mare since 1951 (Nickel Coin) to win this popular race
Good Luck!