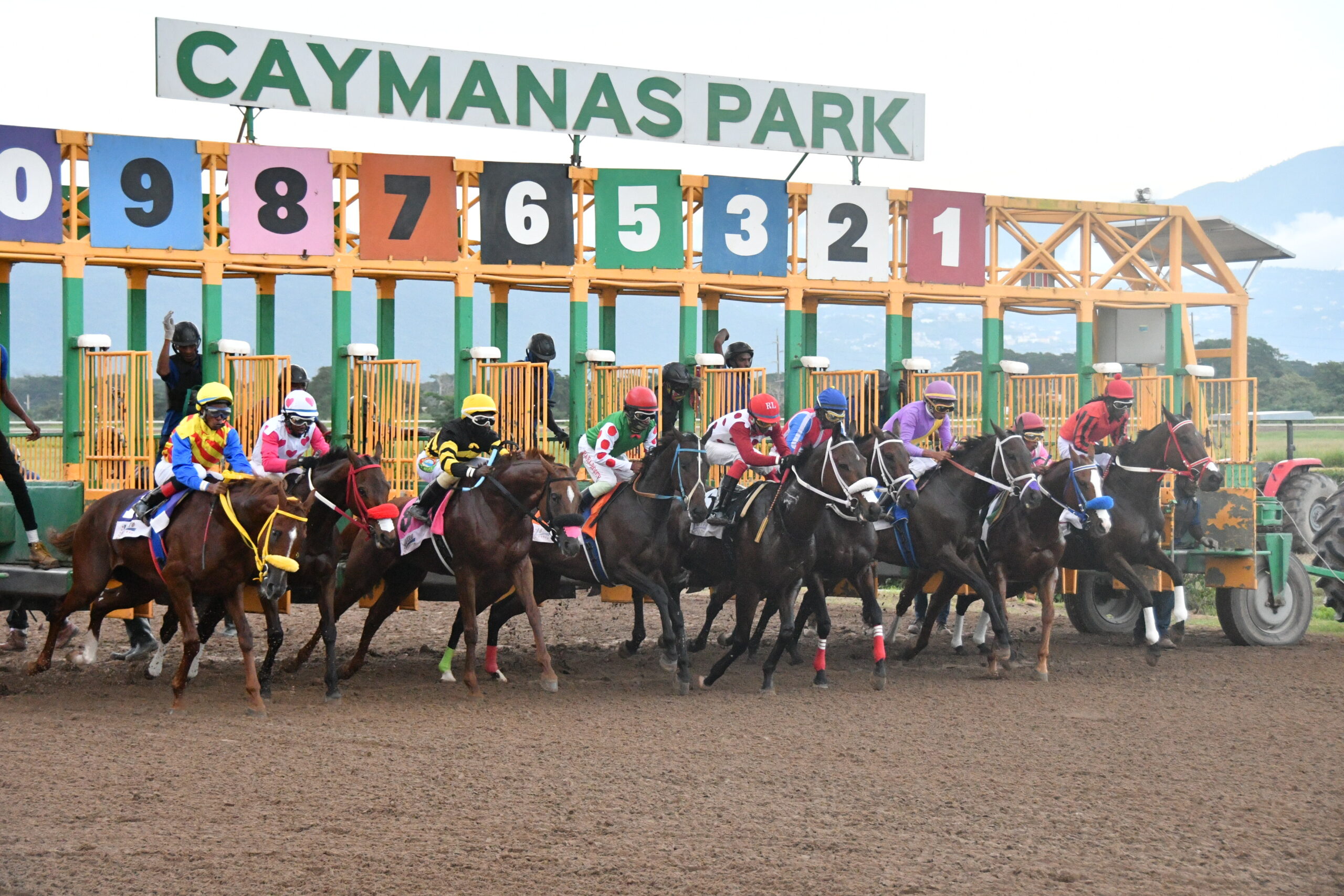 Two recent developments in horseracing and betting have the potential to produce positive results.
The first is the introduction, at the racetrack, of what's being marketed as 'fixed odds betting". It's nothing of the sort. "Fixed Odds" betting was tried by Track Price Plus decades ago and threatened to bankrupt the bookie so was quickly scrapped. What has been introduced at the track is something for which I've been calling for decades, which is permitting real bookmakers to ply their trade at the track and elsewhere (including virtually).
Real bookmakers create their own odds, based on the percentage of stakes they want to pay as dividends and to manage and manipulate (change) those odds as bets come in so that their book stays as balanced as possible. Where balance is threatened, real bookies use a technique called "laying off" either with other bookies or the Tote.
So, as I've always said, a betting industry is like the burger business: the more variety offered the more customers available for the entire market. Or, as the Americans would put it, a rising tide lifts all boats.
Many years ago, when it was announced Burger King was coming to Jamaica, the owner of the local King Burger franchise asked me to apply for an injunction to prevent this. I politely declined and advised King Burger that the coming was a positive for him as Burger King would arrive in Jamaica with a large marketing budget to which he wouldn't be required to contribute. The result would be a steep increase in demand for burgers from which he and others would benefit. I also told him the names weren't the same so a "passing off" action was doomed to fail.
The result? I lost a client to another lawyer happy to charge massive fees to lose the case. Since that time the Jamaican burger industry has boomed with many foreign and local franchises succeeding side by side.
I predict the same will happen in betting on horseracing. Also, I hope red-tape-loving bureaucracy will facilitate the industry's expansion to include Internet betting on horseracing and other sports. Sports betting is a most popular enterprise worldwide and would generate much employment for Jamaicans and tax revenues for Government.
In other words, a win-win!
There's one downside that needs addressing. We must never forget that any gambling industry is susceptible to corruption. So the regulator must ensure proper regulatory practices are in place to deal with any side-effects of this expansion. It's an obvious danger to race day punters if a bookie is permitted to take bets days in advance at "fixed odds". Somehow, large bets at longer than deserved odds (Overlays) often coincide with below par performances by the subjects of these bets.
We need a Gaming Commission with an investigatory branch capable of sniffing out hanky-panky and dealing with it forthwith. And betting by trainers, jockeys or surrogates must be outlawed.
Different industry; different regulatory style!
The second possible positive should come from the removal of GCT on importation of horses. This is long overdue and plaudits must go to Nigel Clarke for being the first Finance Minister in forever to recognize the ridiculously counter-productive aspects of the former regime.
But Government needs to do more. From as far back as March 4, 2022 (Does racing have a future) I proposed "Government should incentivize breeders with a National Stud instead of breeders' bonuses." On June 24 (We have a breathing problem) I expanded:
"…in Jamaica's racing and breeding, quality is the problem. National economic deterioration and Government neglect have impoverished breeders so they buy cheap American bloodstock unwanted even in USA. Occasionally local breeders get lucky and a stallion or two is good enough to produce decent progeny but the domination of one or two stallions over 20 years establishes that one-trick pony isn't cutting it.
"American bloodstock comes from horses habitually racing under the influence of Lasix (Furosemide, a diuretic that reduces internal bleeding) and 'Butes' (Butazolidin or Phenylbutazone, an anti-inflammatory pain killer). These are, in my opinion, transparently performance enhancers (Lasix lowers blood pressure; 'Bute' relieves pain) but also come with unsafe side effects including water and salt/mineral loss (Lasix) and dangerously low white blood cell counts (Bute).
"From a breeding perspective, when used as race day medications instead of occasional off-training treatment, these drugs mask persistent problems which the animal carries to the breeding shed and passes on to progeny. Consequently, we produce bloodstock prone to frailties and injury resulting in lower standards and smaller fields.
"A National Stud would be able to purchase higher quality stallions from Europe and offer their "services" to local mares at reduced fees. Our breeders recognize the significantly higher quality of European bloodstock but complain that transportation costs make these acquisitions prohibitive. When Jamaican racing was competitive, the system of officially handicapping horses had nothing to do with it. We were producing better horses hence a more competitive product."
Those "better horses" came from European bloodlines. I know I'm going to be asked how can Government fund a National Stud? Easily. The combination of eliminating breeders' bonuses and a proper merging of the three regulatory commissions into one Gaming Board with three Commissioners and an administrative staff of fewer than 15 in the digital age should free up enough funds. The merger, if properly done, should include the transfer of non-regulatory functions like the Hall of Fame; race day stewards and statistics to the promoter where they belong. The freed-up funds can be used to locate suitable Government-owned lands; shop around for two European stallions; and employ a farm manager and grooms.
Just ask somebody who understands the industry to show you how it's done. Oh, wait a minute! Government has THREE commissions regulating one small market betting and gaming industry mainly operating on line. And a fourth regulating the sport of horseracing. Ask them!
DEPARTMENTS:
Clocked-In
Abbreviations: CT = "Corrected Time"; TV = "Track Variant" (a calculation of track conditions' effect on official times to arrive at "real/corrected" times); TVs are expressed in fifths of a second; "minus" (-) means a fast track; "plus" (+) a slow track (e.g -2 is fast by 2/5th second). Variants beside horse's names represent the difference between its official time and the grade standard.
MARCH 4, 2023 [TV+0.8 per 200m (Rd) +14 (straight)]
Ability (-3) was visually impressive (Race 6; 3yo maiden condition; 1200m; TV+5) in a dominating debut winning by 12½ lengths in 1:14.2! His CT (1:13.2)equals non-winners-of-three standard. His dam won the 1,000 Guineas so he obviously has more to come over further.
SUNDAY, MARCH 5, 2023 [TV+1.0 per 200m (Round); +7 (straight)]
Race 2 (4yonw4/Imported 4yo+nw3; 1400m; TV+7) is a KEY RACE.
Power Ranking (+1) won by ½ length in 1:27.2! His CT (1:26.0) is 1/5th second faster than Overnight Allowance standard. He's on the upgrade.
But the two to take out of the race finished second and third:
Tekapunt (+1.5) whose CT (1:26.1+)is 9/10th second faster than the grade and Freedom Street (+1.5) to which the same comment applies.
The first three finished in a heap but the clock tells us we can trust the result is reliable.
Overseas Betting Opportunities (OBOs)
This will be published on the last day of the Cheltenham Festival which includes the Meeting's Featured Gold Cup.
The race, which will be run over fences at 3¼ miles on likely soft ground, is scheduled to be run at 1530 GMT (10:30 am Jamaica time). My fancy for some time has been Protektorat whose disappointing (for some) effort at Cheltenham in a January 28 prep (5/4 favourite; 5¼ lengths 4th of 6; Cotswold Chase; 3m1½ f; soft) has, for me, only ensured he's now available at double-digit odds.
He underwent wind surgery after his April 2022 effort at Aintree and was away for 226 days before returning to win the Grade 1 Betfair Chase (Haydock; 3m1½ f; soft) in November. He took another break (70 days) before his aforementioned prep where he clearly looked in need of the run (took a keen hold early; went second going easily 4 out before being outpaced then tired but kept on final 110 yards). He should be spot on today for what has always been his main target all season.
Now here's another Notebook Horse for you:
Playful Saint [8yo b.g Saint Des Saints-Playact (Hernando)] This progressive hurdler (3 wins from 7 starts) very much caught the eye in the Imperial Cup at Sandown despite not getting the run of the race (held up in rear in a slowly run race, even taking into account the heavy going, as the leader almost made all). Despite being further inconvenienced by one hurdle omitted, he stayed on with a purpose and captured third on the run-in. He's worth a try over further than two miles and could be the one to be on in today's County Handicap Hurdle (14.10GMT; 9.10a.m Jamaica Time) at attractive odds.
Good Luck!