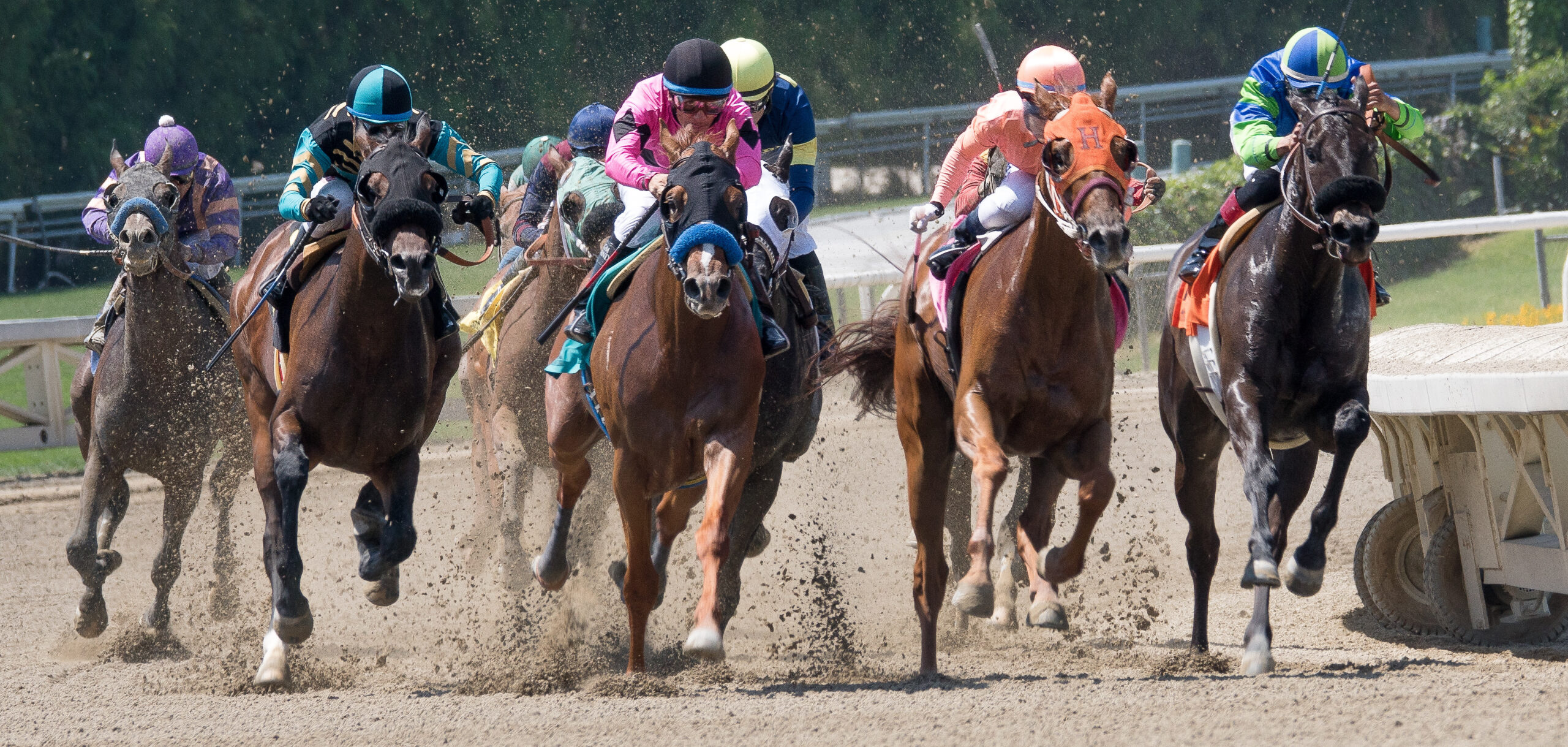 So, finally, after decades of lobbying, a Government has recognized the counter-productive nature of GCT imposed on the importation of race horses.
So, naturally, the Opposition began intense politicking because everyone knows that everything done by governments must, of necessity, be seen as wrong in the eyes of the Opposition. The most asinine response from Opposition political trolls came from a former Communication Minister who posted on Twitter "For the rich. Why not remove it from patty, which poorer people eat every day?"
To begin with, as a member of the "poorer people" community especially compared with too many politicians present and past, I can no longer afford to buy a patty for $260.00 (cheapest available) and certainly not the over-hyped, over-priced varieties sold at Devon House for twice the price. One of the many stories I never fail to repeat ad nauseam thus boring family members to tears involves my patty price experience at Law School circa 1978. My friend and my regular lunch consisted of two patties and a soda. One day it was announced that the price of patties was increased to 15 cents each. It resulted in an emergency meeting and cabinet-level consideration. After intense deliberations we decided that, as the most nutritious but affordable meal, we would continue to buy patties even if they eventually (one apocalyptic day far in the future) arrived at the unimaginable price of 25 cents each. But not a penny more…..
See where I'm going with this?
Persons politicking Government's excellent decision to remove GCT from the importation of racehorses are missing the point by a distance further than a drunken darts player. GCT on imported horses has effectively killed the practice or reduced it to "for the rich". Governments earn minuscule sums from this tax. Removing GCT stimulates a labour intensive industry with myriad spinoffs (including bookies; stud farms; itinerant vendors) without sacrificing anything significant from the Consolidated Fund.
So I posted something similar on Twitter only to receive this confused-looking reply from said former Cabinet minister:
"As a senior race horse man and former chairman, special interest should be declared. I have seen no evidence that GCT removal will work this magic, though I can imagine it was the lingo in the lobbying. My point remains if we were going (sic) some revenue, many deserving other areas."
I surrender. There are some warped pathways taken by some arguments that it would just be cruel to block. Sometimes it's best to allow logical insanity to prevail. I'd love to know exactly to what "special interest" the controversial communicator is referring. I have never imported a race horse in my life. I haven't owned a race horse for more than a decade. I haven't placed a bet on local racing for longer. I haven't been Chairman of anything for more than two decades. Before that I was not Chairman of the promoting company or the Jamaica Racing Commission. I have never joined any of the horseracing stakeholder associations. Outside of family, independence of association and thought has been the key to whatever minor success I've recorded in life.
However I am aware that political blinkers are the most popular undeclared equipment worn by most Jamaicans who enter political races as participants or stakeholders. They ensure wearers see only one route to victory and it travels directly to personal abuse. So, all I say to contentious communicator is, God bless you.
While I'm on the subject of modernizing the horseracing industry I must comment on the recent 40th running of the Breeders Cup ("World Championships of Horseracing" according to the Americans) at Santa Anita. The actual sport was excellent as usual but what took my eye for the umpteenth time was the quality and creativity of the TV coverage.
Firstly, there was TV coverage on American and British networks and streaming services. Jamaica prefers to hide its product behind brief radio commentary and the promoter's own website carrying the live race track feed without supplement. Not only is this a grossly inadequate (i.e. 144 times worse than ordinarily inadequate), practically non-existent marketing strategy, the media coverage itself is below mediocre.
The Breeders Cup front-of-camera team of six or seven covering the paddock; pre- and post-race interviews; expert analysis; human interest stories; and betting advice was simply brilliant. Behind the camera production was of the highest quality.
Until local promoters understand that, especially on so-called "big race days" professional and widely viewed media coverage, especially on TV, is the only way to attract new customers our product remains doomed to a slow and painful death.
DEPARTMENTS:
Clocked-In
Abbreviations: CT = "Corrected Time"; TV = "Track Variant" (a calculation of track conditions' effect on official times to arrive at "real/corrected" times); TVs are expressed in fifths of a second; "minus" (-) means a fast track; "plus" (+) a slow track (e.g -2 is fast by 2/5th second). Variants beside horse's names represent the difference between its official time and the grade standard.
Much has happened since our last gathering but we'll concentrate on the latest pointers from the clock.
NOVEMBER 4, 2023 [TV+0.6 per 200m]
Real Boss (-9) decimated a strong field (Race 5; 4yonw3; TV+5) dominating by 15½ lengths in 1:33.0! His CT (1:32.0+)is one half of a second faster than Open Allowance standard. He clearly relishes a distance of ground so is one to follow over 1,600m+
Wow How (-4) is an unexposed, progressive filly and was able to win comfortably despite a trip likely on the short side for her (Race 6; 3yofnw2; 1300m; TV+4). She came home 3¼ lengths ahead of All For Love(-1) in 1:20.2! The winner's CT (1.19.3) is 3/5th second faster than non-winners of 3 so, given 1400m+, she should win again.
The second's CT (1:20.1) is a second faster than the grade so compensation awaits her especially over further.
Rhythm Buzz (+1) found progressive importee Atlantic Convoy less than a length too much to handle(Race 9; 3yonw4/Imported 3yo+nw3; 1600m; TV+5). The winner clocked 1:40.2 so his ¾ length second converts to a CT of 1:39.3 which is 1/5th second faster than Overnight Allowance Standard . He is one to follow once importees aren't around.
Similar comments apply to the third, Money Miser, who was only a nose behind Rhythm Buzz.
Overseas Betting Opportunities (OBOs)
After the recent series of huge events including the Arc De Triomphe; Ascot Champions Day; Breeders Cup; and the Melbourne Cup, there's a lull on the flat and slim pickings even on the National Hunt Circuit.
However, tomorrow does feature a decent programme at Aintree including the Grand Sefton Handicap Chase (Class 2; 6yo+; 2m5f; 1445GMT; 8.45a.m. Jamaica Time) to be run over the Grand National fences.
The race should boil down to a straight fight between the Nicky Henderson-trained pair of City Chief and Fantastic Lady. At time of writing the latter is preferred not only at the prices but because of her course and distance form. The former may need further and a more galloping track. However, closer to race time the stable jockey Nico De Boinville's choice will be important.
Now for a notebook horse for the jumps season:
Torn And Frayed [9yo b.g. Califet-Chic Et Zen (Chicchicastenango)] has only five races over Fences (form figures 3/2/2/PU/1) emphatically getting off the mark at Cheltenham when last seen on January 29. His lone incompletion came on his only try on heavy ground so he remains an attractive prospect for this season. He's entered on November 18 in the popular Paddy Power Gold Cup Handicap Chase at Cheltenham (2 miles; 1420GMT; 9.20a.m. Jamaica Time) where his patient trainer, Nigel Twiston-Davies, is sure to present him in winning shape.
Keep your eyes open.
Good Luck!