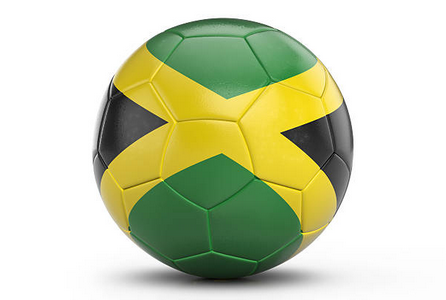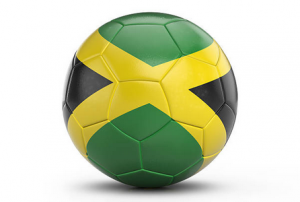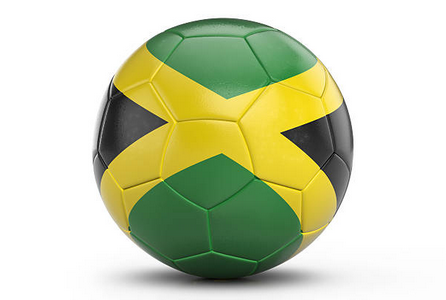 The Original National League, involved 16 parish champions (2 from KSAFA), which solved the problem of island-wide inclusion of Jamaica's best football players. Quality however and a change in structure of our top tier competition, over the years, by relegation and promotion, is what has produced existing structure resulting from the JFF's positive legacy, leading to our best placed 49th FIFA world ranking and the preponderance of KSAFA-based clubs.
Football has improved incrementally over the years but senior team's progress has been inversely proportional to most of our rural parish club structures, to the point, that some have given up and are now effectively disconnected from that of the National Senior programme.
My proposal is for a two-tiered approach that hopes to bridge the gap between the contending forces, in a compromise where both sides have their say and are represented.
(1) If the JFF decides on a technically oriented 8-10 team league– existing Premier League, clubs/franchises would already be predetermined,  i.e. 50% from KSAFA = 5, one franchise each from Montego Bay, Westmoreland, St. Catherine and Clarendon=4. These clubs by nature of their historical investment of time and money into the PLCA would be grandfathered into the new Jamaica Premier League (Carvel).  Inclusive, a practical purchase entrance fee payable to the PLCA, guaranteeing ownership rights.  This would leave only one space available for a new geographical franchise.
(2)  If expanded to a more politically expedient 12 team league–then three would be available for new geographical distribution, at a much higher purchase price (see original JFF 2013 franchise criteria document), payable to the PLCA and guaranteeing ownership rights.
(3) A three year moratorium for relegation/promotion while franchises are being built/strengthened.
(4) All franchises to abide by a modified version of JFF's 2013 Franchise criteria document, which the JFF should put online, for the football public to understand and be able to analyse and critique their formal vision document, on which the JFF has invested so much scarce resources, over some 5 years.
Inclusive should be visionary football development vehicles e.g. youth academies, those for women football etc – which underpin both the professional league and the national program – none of which have been addressed by the JFF in this 5 year hiatus. Franchises by themselves are not the total solution.
(5) Technical, financial, administrative and marketing criteria should be stipulated guaranteeing the minimum payment and insurance of all players and personnel in the league and development for young players, as per existing CONCACAF vision and professional club structure mandated for 2018. (CONCACAF website).
(6) A professionally run Jamaica Premier League with an MOU/CONTRACT with the JFF and a JFF member on its board should be in place. A percentage of profits should be paid to the JFF for national development after the three year moratorium.
(7) Removal of the underfunded political albatross of the PFAJ (Profession Football Association of Jamaica), and the existing PLCA to form one professional transparent accountable organization THE JAMAICA PREMIER LEAGUE. Long-term plans should include a TV production/marketing company — an affiliate that corporate Jamaica, all clubs, the visionary football fan, the diaspora and overseas interests can invest in, to the benefit of the Premier League and all the lower JFF leagues, which need media exposure, to attract sponsorship. The JFF must attempt to own football assets—–kudos on its recent purchase of a JFF team bus.
The new professional league was originally scheduled to be rolled out in 2015– which makes our present leadership statement in Gleaner May 2nd "two years–JFF boss puts timeline to franchise proposal" — seem lame and leaderless. In Jamaica, whenever you wish to defer or sidetrack any important issue– set up a committee.
Historically as a nation, from the days of our National coach Jorge Pennha (Brazilian) in the 60's, we have been unable/unwilling to take the hard decisions necessary for national development i.e specialist clubs (franchises), proper fields and facilities, schools vs. clubs for transitional player development.
Santos (Winston Chung) and Cavaliers (Leighton Duncan) emerged from this vision.
Existing premier league clubs have made significant strides in fields and facilities and by 2018 will have to comply with CONCACAF's mandate. Criteria for new franchises should include their own fields and facilities, team bus, technical etc. to meet this deadline.
Amateur football cannot consistently meet our international football ambitions. The final issue of schoolboy vs. club will eventually be guided by this proposal, as it takes resources not just wishes to implement a national development programme. Historically, schoolboy football has run JFF's youth programme with great success, placing all the burdens on ISSA, whose mandate is to develop well-rounded individuals, not footballers. Hopefully by 2018, football will properly take on its youth responsibilities and ISSA will find its essential but proper place in the development of our young footballers. Lascel Muggy Graham may still be vindicated.
Presently politicized JFF is locked into amateur football with adequate FIFA funding of USD $1.25M annually. Professional football by contrast needs National stakeholders—unimpressed by excessive football politics. One of the negative legacies of the JFF is its huge debt, which does not inspire confidence for investment. The silent majority of key members of the private sector have already "voted" on the trustworthiness of the JFF emanating primarily from recent international football scandals.
It needs a paradigm shift in RESPECT, ACCOUNTABILITY and TRANSPARENCY to lift the JFF to the forefront of the CFU and CONCACAF — a position we have relinquished due to our focus on personal aggrandizement instead of technical excellence.
Existing football stakeholders have the passion and commitment necessary but do not have enough capital to invest in the sport and allow the consistent development it requires. Positive strides have been made last season, with an upbeat relationship between Red Stripe –Premier League sponsorship and an improved relationship between the JFF and the PLCA. Carvel exudes confidence in potential overseas marketing thrusts due to improved accessibility to local content due to improved technology. The JFF's new Marketing Director Sofia Harris- Lau's grasp and presentation of her portfolio is encouraging.
Time is not on our side, as most of our important competitors operate in US dollars in stronger economies and have impressive forward planning. Another negative legacy of the JFF is that we have been operating for years WITHOUT A TECHNICAL PLAN.
Carvel Stewart's (co-chairman PLCA) response in necessity for hard work is correct in so many ways, in particular the necessity of hard work and infrastructure, absent in many rural Jamaican clubs and the absence of a technical basis by the JFF, over the years, for its dormant franchise position.
Another of JFF's negative legacy of an overdependence on foreign players in our National programme is central to the strident opposition of the PLCA president and those who have committed themselves to the extremely hard work of committing themselves to building their clubs and see in the proposed franchise system another unnecessary and short term approach by another "foreign intruder" — the private sector.
Carvel's recent media articles lends itself to obvious, enlightened views from one of our true football icons who has dedicated his club life and his children's inheritance, like so many other committed footballers, to the development of the sport. We have literally travelled together to the major power brokers in CONCACAF and FIFA, over the years, in pursuit of a professional football structure in the Caribbean, Chuck Blazer and Sepp Blatter included.
KSAFA must not however be allowed to dominate these discussions.
Their premise of a level playing field is inaccurate. Of the five probable clubs, most eligible for grandfathered status in the franchises, between KSAFA and St. Catherine — all have done the hard work. Two however are functional mainly due to the strongest possible political and government support/leadership — another has benefited tremendously due to its incestuous relationship with the hierarchy of the JFF.
Football parallels our political structure.
The SDF quite naturally, proportionally supports more infrastructural projects in Kingston than in rural Jamaica — so not even the provision of infrastructure and playing fields is "level".
All proceeds from bauxite in Manchester and St. Ann are deposited in the government central fund and spent primarily in the metropolis with comparably negligible sporting investments in these parishes.
The massive investment in the KMR, new buses, subsidized fares are mainly available only for Kingston and St. Catherine. Rural commuters, school kids, the aged are left to the vagaries of minibus operators and their prices.
Historically and culturally in football, there was a time when rural players and clubs had a difficult time breaking into our national program. Our success at the historic France '98 World Cup shows the critical importance of unification. It was the Premier League clubs of Wadadah, Seba, Reno and Violet Kickers who were the first to invest in the now-defunct Caribbean Major League — the first Caribbean Professional Franchise system and the technical platform for Jamaica and Rene Simoes' success on the road to France, led by the JFF, its iconic leader Captain Burrell and Horace Reid.
We also have to realize that FIFA, for worldwide football development, tries not to let the strongest overpower the weak. If they were to listen to Europe (UEFA) and South America (CONMEBOL) alone, the strongest professional teams in the world, there would be no place in the World Cup for most of CONCACAF (except Mexico and Costa Rica) much less the Caribbean.
Rural Jamaica must be given the opportunity to earn a place at the professional table, failing which, the disparity between KASFA and the weaker rural clubs will continue to widen to the detriment of our national game. Rural parishes/clubs who continue to flaunt their constitution, rules and regulations, are contributing politically to their own demise.
Given the value of our dollar, extent of private sector and government involvement in our NATIONAL sport, Jamaica needs to think globally but find local solutions for professional football. The American system initially "touted" by the JFF, focuses on the INVESTORS ACTUALLY OWNING THE LEAGUE. No relegation or promotion, consistent quality investment in high quality stadiums and infrastructure. Transparent, constitutionally entrenched on the US Soccer Federation board, A MATURE FOOTBALL DEMOCRACY, as their youth arms, clubs—amateur and pro– street football all have their place and work in harmony for the development of the National program.
Their initial investors have benefited tremendously from the expansion of the league in North America — inclusive Canada. The same may also happen in Jamaica. Proposed two tiered system running concurrently, may convince the existing premier league clubs to review the concept of private sector investment at their own pace and on their own terms.
Proposed system could not be worse than the existing political reconfiguration of parishes and confederations—JFF trying to achieve a technical result by political means in balancing KSAFA vs. Rural entrants to the existing Premier League.
Previously, JFF left the convincing of rural clubs to a consultant and technical committee members, none of which seemed to have a true grasp of their portfolio when facing questions from rural Jamaica.
Gary Sinclair has been an outstanding asset to JFF's financial control and survival but his leadership of the Pro committee is disingenuous for some many obvious reasons. Success requires a national effort, at minimum, led by a passionate and committed JFF president, convincing the Prime Minister and key private sector members to come on board. If this President does not have this strength, best needs to have a surrogate lead the thrust.
We need now more than ever the Solomon – like leadership and wisdom of former KSAFA president David Billy Marston, the most qualified JFF Presidential candidate, who relinquished that position to lend his support to rural Jamaica for the good of the National game. I am eternally grateful, as then President, for his experienced support, and note his impending return to Jamaica as a top consultant to Jamaica's financial efforts. Jamaica has QUALITY young football administrators who could make a positive impact on our efforts going forward, but who are turned off completely by the excessive politics of the sport with its accompanying perception of corruption.
WELCOME HOME BILLY! Antti Niemi Authentic Jersey