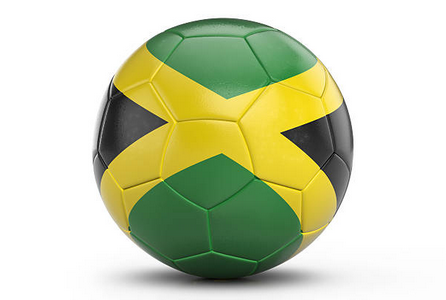 Last week I examined the state of Jamaica's football. Now, I make my recommendations for improvement.
The 'degarrisonization' of Jamaica's football. As indicated last week, FIFA has mandated that the governance issues be addressed, but the vexing matter surrounding the voting pool needs to be addressed as a matter of the life or death. I am recommending that parish presidents and connected parties not be allowed to constitute more than 30 per cent of the voting pool. Referees' association, coaches' association, sponsors, fans' association and other football stakeholders, should constitute at least 70 per cent of the voting pool. Strategic results-oriented leadership will be required to lead the football revolution; the present garrison-style election set-up is inimical to that. The next JFF president must have a proven track record of success, management skills, experience and qualifications in keeping with leading a top public/private sector entity locally/regionally
A scientific approach as to the number of footballers that Jamaica can efficiently and effectively develop; based on the size of the country, number of qualified coaches, attrition rate of youth footballers, GDP of Jamaica and the capital infrastructure/outlay required to achieve globally acceptable targets. Jamaica's male population, age 0 – 9, in 2011, was 112,971. If we assume no significant increase in these numbers, the first question we need to answer is what percentage of these boys can the federation/clubs get involved in the game from an early age? My target would be five per cent or 5,649.
In 2015, The Faculty of Sports & Health Science at the Technical University Munich, Germany, conducted a study to investigate the impact of German youth academies and the role of the Under-17 national league as a part of the German talent development programme in football. The study examined 821 U-17 league players born in 1993 and tracked their career development until season 2012/13, the year they became eligible to sign a professional contract. Only 82 (9.9 per cent) of all players fulfilled their dream of professional football in their first year at the senior level, while only 31 (3.8 per cent) made their way directly into the German top league or any other European first league. Worryingly, 369 (45 per cent) of young footballers quit the game before advancing to the senior levels. These statistics are in keeping with global data as only between 5 and 10 per cent of youth players will have the wherewithal to succeed at the professional level and the attrition rate between youth and professional can be as high as 70 per cent. Against the background that these academies have world-class infrastructure, coaches and curriculum, and the attrition rate can still be so high, any strategic plan must be based on the assumption that only 5 per cent of the participants are equipped to sign professional contracts overseas by age 19 and that 70 per cent of the cohort would have quit the game at varying intervals before becoming professionals.
Sustain Emphasis on Youth Football Development. Youth football development is the foundation on which continued World Cup qualification and having local players playing in top European leagues, is built. Global best practice suggests that youth coaches must be appropriately qualified; coaches/player ratio needs to be enforced, number and duration of training sessions, number of games played and duration of season; are all critical in optimizing youth. The fundamental area on this list of requirements is the need for qualified youth coaches. Most leading academies maintain a strict player/coach ratio, with the lower the age group the higher the ratio of staff must be. One coach is recommended for every eight footballers in the 9 – 12 age group. If 1,695 ( 30 per cent of 5,649) of the youth footballers were to continue to play the game up to the age of 9, it would mean that Jamaica would need 207 qualified youth coaches at that level to maintain the standard. Lack of qualified youth coaches represents one of the greatest weakness in Jamaica's football and my recommendation is for the JFF to partner with a local university and seek support from FIFA for a "train the trainers" course whereby local educators are trained to deliver the academic aspect of the course and FIFA instructors train and certify local instructors to deliver the practical aspect. The local university could become the English-speaking football training hub of the Caribbean where fully-fledged coaching degrees, not three months certifications, are granted to successful participants.
Development of a Football Blueprint for the country. Style of play, number of teams in top league nationally and in each parish, minimum qualification for coaches at levels, nationally-organized youth tournaments from Under-6 and financial, management and technical requirements for local clubs, are the main issues that need addressing in this regard. Speed and strength are the advantage of the average Jamaican player, while tactical indiscipline and a lack of team ethos/selfishness, are among his greatest weaknesses. While exposure to quality coaching at an early age will minimize the weaknesses, any playing style developed must embrace the strengths. Too many Jamaican coaches, at all levels, have ignored this obvious advantage and thus fail to utilize the greatest asset that Jamaicans naturally have. When this style of play is developed and refined, all national teams must adopt same.
There is now a preposterous proposal to have 14 teams playing in our top league, — another "garrison" move, I suspect. If one was to compare: Jamaica's; population size, GDP, number of football players, number of qualified coaches, and number of football stadiums, with the leading European football powers, who all have between 18 and 20 teams in their top leagues, you will understand how absurd this proposal is.
Jamaica's top league should have no more than 10 teams, with matches played from Friday to Monday nights, thus giving each game the possibility of increased visibility both electronically and by fans who would have the opportunity to watch all 5 games weekly. Our relatively small size, and even smaller football fan base, are threats that can be minimized as there have been an increase in local and regional broadcasters who are willing to air local/regional content. Improving the quality of the product would benefit all parties in this regard. Increasing the number of teams in the top league to 14 would wata dung di ting. Uruguay and Jamaica have approximately the same population, but Uruguay's GDP is twice that of Jamaica, Uruguay has a rich football history and knowledgeable football population/media, and about 60 per cent of Uruguay's population is classified as middle class, the highest in South America. I draw reference to Uruguay as I have heard references to that country and its 16-team Primera Division Apertura. The vastly different social and economic conditions in both countries and Uruguay's football pedigree make the comparison flawed.
I am also further recommending twinning each parish top league with the neighbouring parish, except KASAFA and St Catherine. Competitions in the parishes of St. Mary, St. Thomas and Portland, St. Ann and Trelawny; St. James and Hanover; Westmoreland and St. Elizabeth; and Manchester and Clarendon, should be twinned and a maximum of 10 teams allowed in the top league. A second tier league should be allowed in the parishes, along the same lines. Local club officials must realize that the survival and growth of football/football clubs, is more dependent on the number of young players they can develop for the overseas market than how many local Premier League titles, or any other titles, they can win. Clubs must therefore endeavour to have at least 50 per cent of their first team younger than 20 years of age, as a matter of survival.
The development of this blueprint will require a technical director with an intimate knowledge of the global game, awareness of regional football and an insight as to the social nuances of Jamaica, Jamaica's football/people and how these factors affect our outlook on teamwork, discipline and attitudes. The transformation of Chile's football under Marcelo Bielsa or Uruguay's resurgence since the reappointment of primary school teacher Oscar Taberez, are the kind of long term solutions and personalities that are required to lift us from our football quagmire. Liverpool legend John Barnes would be my ideal candidate for the job.
Defunding schoolboy football. Schoolboy football is interwoven in Jamaica's football fabric, as seen by the fervent support at matches, especially those involving the traditional heavyweights. But is support for schoolboy football misplaced in terms of football development? I view the misplaced spending on schoolboy football akin to parents who refuse to spend money on their child's early childhood and primary education as they are saving to ensure that the child has everything in place for high school. What are the chances that a 19-year-old "star" playing in the Manning/daCosta Cup will play in Europe's top leagues within five years after graduating high school? Ask Leon Bailey and Raheem Sterling what were they doing at 19? Sponsorship of schoolboy football in Jamaica is to the tune of $70M annually and if that amount is spent at the grassroots level, I am certain that more local Baileys/Sterlings will emerge with increasing regularity in the future. I would implore local football officials to study the modus operandi of Ghana's Right to Dream Academy — a dream started 17 years ago and now considered the best football training facility in sub-Saharan Africa. Built on the pillars of character, academics and football, boasting eight training pitches and a school fully accredited to the Cambridge International Examination, the academy accepts boys and girls from age 10, on a six-year scholarship guarantee. With approximately 95 per cent of each class either ending up as professionals or on scholarship in the USA, the academy has been hugely successful. Right to Dream has produced 20 Ghanaian internationals since opening its doors, with FC Porto's Majeed Warris their most successful graduate. Dutch side Ajax has reportedly paid US$10 million for 19-year-old Mohammed Kudus, a recent graduate, thus highlighting the fact that with the necessary football infrastructure and visionary leadership, success can be achieved in so-called third world countries. It is interesting to note that the academy is located in Ghana's eastern region on the banks of the Volta River and not in Accra or Kumasi, the two most populated regions in the country. The goal/aim for the JFF/local clubs must be for the identification, development and harnessing of young talent in a manner/set-up similar to the Right to Dream Academy. The JFF must lead the way in ensuring that each Confederation and Premier League club put plans in place to have such academies within the next five to 10 years. Allocating at least 25 per cent of the JFF budget to youth development over the next decade, seeking public/private sector assistance and getting FIFA to assist, are ways that funding could be sought for the project. The strategic aim for each local academy should be to have at least one of these major transfers every decade.
Amalgamation of all marketing/sponsorship of football in Jamaica. The JFF, Parish Associations and Confederations must take an integrated approach to the marketing and sponsorship of football locally. External professional marketing practitioners must be co-opted to serve on the JFF/Parish Association/Confederation boards and these professionals must be tasked with ensuring that the marketing dollar is maximized and that the Federation's strategic objectives are aligned to the marketing/sponsorship of the sports at the national/parish levels.
The digitization of all football activities, including youth training at all clubs. Digitizing players' performance is critical as it makes comparison of players more objective. It also allows the JFF/Clubs to easily track the movement of players from an early age. A number of small clubs are reluctant to develop young players as relatively larger clubs usually take their talented players without paying any form of compensation, then or in the future. Article 21 of the Training Compensation and Solidarity Mechanism, contained in FIFA's Regulation on the Status and Transfer of Players clearly outlines that any club that has contributed to the education and training of player shall receive a proportion of the compensation. When Tony Kroos moved to Real Madrid from Bayern Munich in March 2014, the compensation due to Greifswelder FC — he had played for the club up to the age of 12 — was 64,000 euros. When Madrid refused to pay, Greifswelder sued and won. The Solidarity Mechanism applies to a player's entire career, which means whenever a transfer fee is paid for a player, five per cent of the total transfer fee is set aside for compensation for the player's previous club(s). Enforcement of the Solidarity Mechanism and the digitizing of the football operations across the country will minimize the despicable practice of top teams creaming off top young players from smaller teams without paying any kind of compensation then or in the future. Non enforcement of this clause represents a disincentive to youth development and also starves youth development of much-needed investment.
Football can positively impact the lives of many disadvantaged youths in Jamaica, like it has done for hundreds of youths in similar circumstances globally. However, the synergy between/among the main stakeholders and quality leadership from the JFF/local clubs, are fundamental to achievement of this goal. These plans in no way represent the panacea for Jamaica's football ills; however they represent the first steps in ensuring that our football is put on a strategic development path, where the plans of the Federation and local clubs are aligned and in keeping with our economic and social reality.
With proper execution, I am positive that Jamaican teams can become regular participants at FIFA tournaments and maybe 20 years from now we will see a home-grown talent competing for the Ballon d'Or.