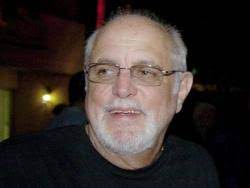 There's much discussion at the track these days about purse increases.
Maybe a little history would be illuminating for those of us with short memories or lives (so far). In 1989 when Danny Melville, a horseman who knew polo but not horseracing, was appointed to chair Caymanas Track Limited (CTL, then Racing Promotions Limited, RPL) a company in liquidation that hadn't turned a profit since Eve ate that bad apple, it was felt horseracing was a lost cause. The previous Government, owed a raft of back taxes, placed RPL in receivership and then liquidation.
Danny, a visionary businessman, was asked to carry water in this horseracing basket. He first took advice as to how the business worked and soon realized it had one source of income, namely the Tote. At that time, legal and illegal bookies flourished, draining customers and revenue from a dilapidated Tote which took minutes to churn out a customer's $500 bet — that same bet was placed in seconds at any bookie establishment (quicker if it was an illegal bookie).
Bookmakers cornered more than 80% of the betting market and paid a levy to Government of 11% of gross sales (approx 3.6% to purses; 0.4% to cost of regulation; and 7% to the Consolidated Fund) while the promoter paid Pool Betting Duty of 15% to the Consolidated Fund plus whatever it could afford to purses. It became a perennial game of hide-and-seek between Government and bookmakers who famously used a "double-book" system to evade declaring over 50% of their actual sales. So, in 1972, a Bets Winnings Tax (a GCT-type tax to be collected by bookies and paid over to Government) was imposed on punters. Bookies elected to absorb that new tax because, otherwise, their customer-base would be significantly eroded. That tax was never paid and, by 1989, gazillions were owed to Government in Bet Winnings Tax that eventually had to be written off.
Danny immediately recognized that CTL's taxes were too high and purses too low. He went to work without fanfare
1. He twisted Government's arm to reduce the Tote tax to 7% so he could increase purses AND to waive import duties so he could import a new state-of-the-art Tote which could sell any amount wagered on any bet on a single computer-generated ticket. This was a monumental achievement that previous boards tried and failed to do.
2. He used the new computerized Tote system to revamp archaic off track betting and to build a network of OTBs, allowing punters islandwide to remotely bet directly into the Tote.
3, He sent to America to recruit Chris Armond whose experience there was to be a key component of Danny's vision for Caymanas Park;
4. He relocated CTL's headquarters from Red Hills Mall to the track;
5. He included all stakeholders in a frank discussion including full disclosure. He drew a pie chart for them which represented the Tote. He emphasized that every dollar earned from every person in the industry came from money bet in the Tote which should be sliced up and distributed among all stakeholders.
6. By this demonstration he discouraged betting with the illegal bookie. In return, despite there being no mandatory law or regulation in place, he committed 8% of all Tote sales to purses. This was a horseracing first.
The combined result was a whopping increase of Tote sales generated by the improved systems and new, exciting wagers from the mind of creative genius Chris Armond. Week after week; month after month; year after year; sales records were broken. And Danny diligently ensured horsemen received their promised share of the bounty. When an equine flu epidemic forced the closure of racing, Chris used his American contacts to introduce simulcast racing from Florida to stop the gap. It became so popular that, when live racing returned, simulcast racing remained as an adjunct. Danny insisted a percentage of sales from simulcast racing (less than 8% to compensate for overseas rights fees paid) went to purses.
It was a golden era that brought local horseracing into the 20th and then the 21st century and Danny's time at Caymanas Park is widely acknowledged as the most successful in horseracing history. I recently asked Danny Melville (now based in Canada) how he remembered those halcyon days. He said:
"Please bear in mind it was a team effort.
There was Chris, as I never learned how to read the race form. Also there was Neville (Rhone – Deputy Chairman whose aplomb, acumen and wit were invaluable); Derrick (White); even Dr Paul (Wright – initially a trenchant critic) who eventually came around; and Percy Martin.
Richard Lake played his part on the financial side and later Rose (Campbell).
Forcefully removing the staff and office from Red Hills Road into the bowels of the grandstand proved to be one of the best decisions ever made. It tightened control of the racing plant and the horsemen appreciated the easy access to management. And saved a truckload of rent.
I think once people realized the board really wanted to improve racing and not just enjoy the perks of sitting in the directors' room, they got on board with us."
Shortly after he left, Government again significantly reduced the tax rate. There should be two decades of windfall from this to be shared between promoter and horsemen.
I see that the current promoter is offering a purse increase but, at the same time, wants to restrict purse contributions to coming from local racing sales alone. I hope horsemen aren't fooled into being grateful for a three-card-trick akin to Government's rolling public sector allowances into basic salaries resulting in small increases for workers but hugely increased taxes for Government and future further erosion of workers' hard-earned emoluments.
Similarly, this phantom purse increase offered is a salve that has only one purpose, which is to ensure SVREL doesn't need to dedicate a fixed percentage of local sales or ever again dip into simulcast earnings to assist horsemen. Yet it's horsemen's product that SVREL commercially exploits and that product gives SVREL the customer base for simulcast racing revenue.
It's customary worldwide that permission for racing promoters to supplement live racing with simulcast races or slots is conditional upon a percentage of all sales being contributed to purses.
Not only will this new policy erode horsemen's prospects to earn much more than the pittance they are now being offered but it'll erode Danny Melville's legacy to the sport, which was brilliant, developmental, sustainable, selfless and should've earned him induction into horseracing's Hall of Fame years ago.
It's time Government's regulator defends Danny Melville's iconic legacy. Build on it by stepping in on behalf of the horsemen it was created to protect and insisting a reasonable percentage from all sales and related gaming activities be codified in law, regulation or licence conditions as being a permanent contribution to purses.
DEPARTMENTS:
Clocked-In
Abbreviations: CT = "Corrected Time"; TV = "Track Variant" (a calculation of track conditions' effect on official times to arrive at "real/corrected" times); TVs are expressed in fifths of a second; "minus" (-) means a fast track; "plus" (+) a slow track (e.g -2 is fast by 2/5th second). Variants beside horse's names represent the difference between its official time and the grade standard.
SUNDAY JULY 10, 2022 [TV+1.4 per 200m (Round); +5 (straight)]
She's My Destiny (-1) On a very slow track, she confirmed she's headed for the top (Race 1; Overnight Allowance; 1100m; TV+8) with a facile win in 1:06.0! Her CT (1:04.3) is 2/5th second faster than Grade 1 standard!
It's A Boy (+6) continued gradual progress (Race 7; 4yonw4/Imported 4yonw3; 1500m; TV+10.5) beating Press Conference (+7) by 1¼ length – the pair three lengths clear of the third, smart importee Classical Orb.
The winner's CT (1:33.0') is 1/10th second faster than Overnight Allowance standard. The second's CT (1:33.2)is 3/5th second faster than nw4. Compensation awaits.
Overseas Betting Opportunities (OBOs)
Group 1 King George VI and Queen Elizabeth Stakes is on at Ascot tomorrow (1m4f; 1535GMT; 9.35a.m Jamaica Time). The current heat wave should guarantee good to firm ground.
Irish Derby favourite Westover demolished a small field there and should start as short-priced favourite again. But this will be his first experience of fast turf so, at likely skinny odds, I'll be opposing him with Broome (Aidan O'Brien). He's six years old now but proved as good as ever when winning Group 2 Hardwicke over course and distance at Royal Ascot on last.
Here's another notebook horse for you:
Zarga [2yo gr.f Camelot-Strawberrydaiquiri (Dansili)] Eye-catching debut (June 29; Kempton; 7f; Novice Stakes) just failing to catch another well-bred, promising debutante. Like all debutantes from Michael Stoute's yard, she wasn't given a rough first day at school so is nailed on to improve markedly. She's an imposing looking filly with unlimited scope for physical development as a 3yo. She should have no trouble winning next time but, long-term, once she handles Epsom's quirks, she looks a serious Oaks contender.
Good Luck!