Satirical Writings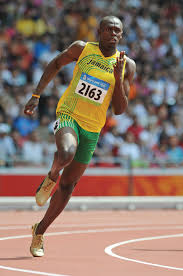 The International Association of Athletics Federation (IAAF), the world governing body for the sport of track and field athletics, is to hear a case brought before it by the United States Track and Field body to remove the title from Jamaica's Usain Bolt as the fastest man in the world.
The USATF, in its submission, argued that the Jamaican sprinter should no longer be recognised as the Greatest Of All Times in the field of athletics as the coronavirus was able to catch him despite his speed.
The USATF, in its submission, noted that "it is now indisputable that the Hon. Usain Bolt was caught by the coronavirus which would justifiably make the case that the virus is much faster than him". In that regard, the USATF said, it is "demanding that the title of the fastest man in the world be removed from him forthwith."
But in response to the USATF's claim, the world governing body said that since the coronavirus has no personhood, and no name "the claim could only be considered if the United States provides evidence that it has patented and owns the virus, and provide an appropriate name for it." It added that because "the name corona begins with a "C", the US should provide a name using the next letter of the alphabet in order to maintain sequence and relevance."
It noted that while it does not wish to influence the US athletics body in the choice of a name with the letter "D", "consideration should be given to the use of a popular name in the United States beginning with that letter in order to give credence to their claim."
The IAAF concluded that under such circumstances it would be obliged to treat the coronavirus as a person, appropriately owned and named by the US, and therefore designated as the fastest person in the world.