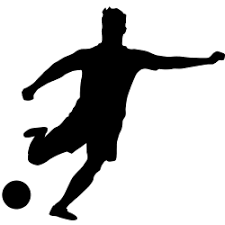 The source of the major issues in football administration revolve around universal, dare I say, family-oriented issues. Critical to good governance are:
Speaking the truth — building trust — keeping your word and avoiding their "bigger cousin", corruption.
Consultation and Inclusion — stop hiding "confidential issues" from affiliates/stakeholders.
Respect for varying viewpoints, especially stakeholders.
4. Constitutional guidance from knowledgeable sources.
To be a leader in COVID times is a very difficult job as decisions are life-threatening.
The recent impasse between the Jamaica Football Federation (JFF) and the Premier League Clubs Association (PLCA) vice-chairman can be understood from differing perspectives as both are being guided by Government protocol in different time periods.
We are still in the fear stage (death) of the pandemic and COVID has placed sports clearly in perspective — health and safety first, obey Government decisions, regardless or as best as you can. Err on the side of caution.
This explains the JFF's cancellation of the premier league based on the board's decision and interpretation of guidance by the Government health authorities.
Carvel, however, has moved on the co-existence stage of the pandemic, which the Government also recognises in a potential time-line starting on June 1, where the economy has to be opened up despite the potential risks.
Carvel's PLCA plans envisage a July start, all things being equal.
Athletics chief Sebastian Coe best summaries the majority of international, professional, sporting sentiments. "We have to be guided by what governments, the WHO and local authorities are telling us, but we also have to make our own decisions and make sensible compromises." (Sunday Observer May 17).
Carvel sees the inevitability of the Government's position to open up the economy, with our fledgling professional thrust, the Red Stripe Premier League, being a part of people having to go back to work and reminds all that the PLCA footballers are workers, with a job and family responsibilities.
Football is not simply an amateur game. This phase of co-existence, with a corresponding calculated risk, needs courageous leadership.
Carvel goes on to accuse the JFF of being amateurs with existing skill sets applicable only for the amateur game.
At Los Perfectos we have to agree with him, as in our confederation our Super League teams (the second tier of national football) have collectively decided to relegate themselves to amateur status, as there is not one of our clubs that is prepared or structured to deal with the immense financial chasm that exists between our $1 million to $2 million yearly expenditure and that of the premier league, which is $20 million and upwards.
It would be easy to blame the JFF for the wide disparity between the sponsorship and efforts of the stronger confederations and the particular geographical hybrid that exists in our confederation with no JFF technical plan or vision for improvement. The truth, however, is that responsibility lies with the clubs who vote for their parish executive board, pay little attention to annual general meetings and are unwilling or unable to structure and finance their club much less their premier league aspiration.
Our heart goes out to those clubs in the national Super League, making the effort, putting in the work and therefore finding the funding to seriously challenge for a premier league promotion space, especially those in the western confederation which have been disconnected from the nation's top league. I think to most clubs it is not the decision to cancel but the lack of adequate consultation by the JFF or their parish representatives, most of whom have little or no investment in either the premier or Super League in this country. The JFF leadership giving a 24-hour ultimatum to its board makes a decision on the fate of the PLCA /Super League season without a minimum consultation process.
It is the same lack of consultation that seems to be taking place in the FIFA/ JFF review of the new pending JFF statutes. The JFF claims to have prior guidance from FIFA, yet it would be interesting to note how many of our rural parish representatives turned up last month for this critical JFF meeting with FIFA in Kingston and therefore what level of representation and input the clubs were afforded. Most administrators seem to have lost track of the fact that the catalyst for Jamaican football is our club structure.
As one of the leading clubs in central Jamaica, we have had no direct response from either the JFF or Manchester Football Association on FIFA's proposals. Through the football grapevine, FIFA seems to be serious about restructuring administrations in the Caribbean, in a fundamental way, as seen recently in our CFU affiliate Trinidad who have had election results cancelled and a normalization committee put in place.
One view in Trinidad is that a coup was staged on the democratically elected TTFA board. Alternatively, FIFA and others refer to a bankrupt FA which needs to be restructured with sound economic policies, transparency, and good governance. FIFA seems unconcerned about the legitimate claim of a legacy of colossal debt.
We are approaching the Sixth CFU Caribbean country to have a normalization committee, as the CFU seems to have ceded this authority to its international partners.
Between COVID and Jamaica's new FIFA statues, it is an opportune time for reflection by all.
FIFA is insisting that for real national progress to be made a professional layer is essential for Jamaica's football. This is a position that Los P has carried to every AGM and communication opportunity with the JFF for both the male and female games. The JFF has moved positively to install a new technical chairman who is very well read internationally and also possesses a rural understanding of the game. Similarly an experienced financial board member has been added as also a co-opting of sorts of JOA President Samuda on the critical committee considering a Caribbean professional league. Technical chairman Speid reinforces CONCACAF and FIFA's position that the female game must be similarly structured as the male game, affording our young females a career path in the male-dominated football arena.
Hopefully, with a similar paradigm shift in attitudes by all we need to support these new initiatives, notwithstanding the difficulty of reconciling the following:
1. Football politics mirrors our national politics with the same culture and attitudes.
2. Nationally, you cannot have progress or change if you reward corruption.
3. Transparency requires consultation and JFF reporting to its stakeholders on all major issues instead of excessive board confidentiality and arrogantly/embarrassingly hiding JFF's financial position.
4. Amateurs' skill sets are detrimental to running professional or national programmes. We just experienced that in the women World Cup campaign where egos clashed and triumphed and the programme is that much the poorer for it.
The dedicated funding for national sports associations envisaged by sporting Prime Ministers Manley and Seaga needs to be revisited to avoid JFF being the continuous scapegoat by players, creditors, supporters, and sometimes the nation at large, in trying to live up to international expectations of running a US$ international programme with scarce Jamaican dollars. To quote a former CFU president "A champagne appetite with a cola champagne pocket."
Football runs by the other golden rule "He who has the gold makes the rules", resulting in only three FIFA Presidents in recent history.
It would be interesting to see which FIFA turns up at our upcoming statutes review — the one endorsing democratic elections or the one endorsing selection.
FIFA could be more helpful in not picking favourites but focusing on financing development structures, inclusive of professional leagues in not only CONCACAF but the amateur sections of all our weaker international confederations — FOR THE GOOD OF THE GAME.
Tony James is President of Los Perfectos Football Club