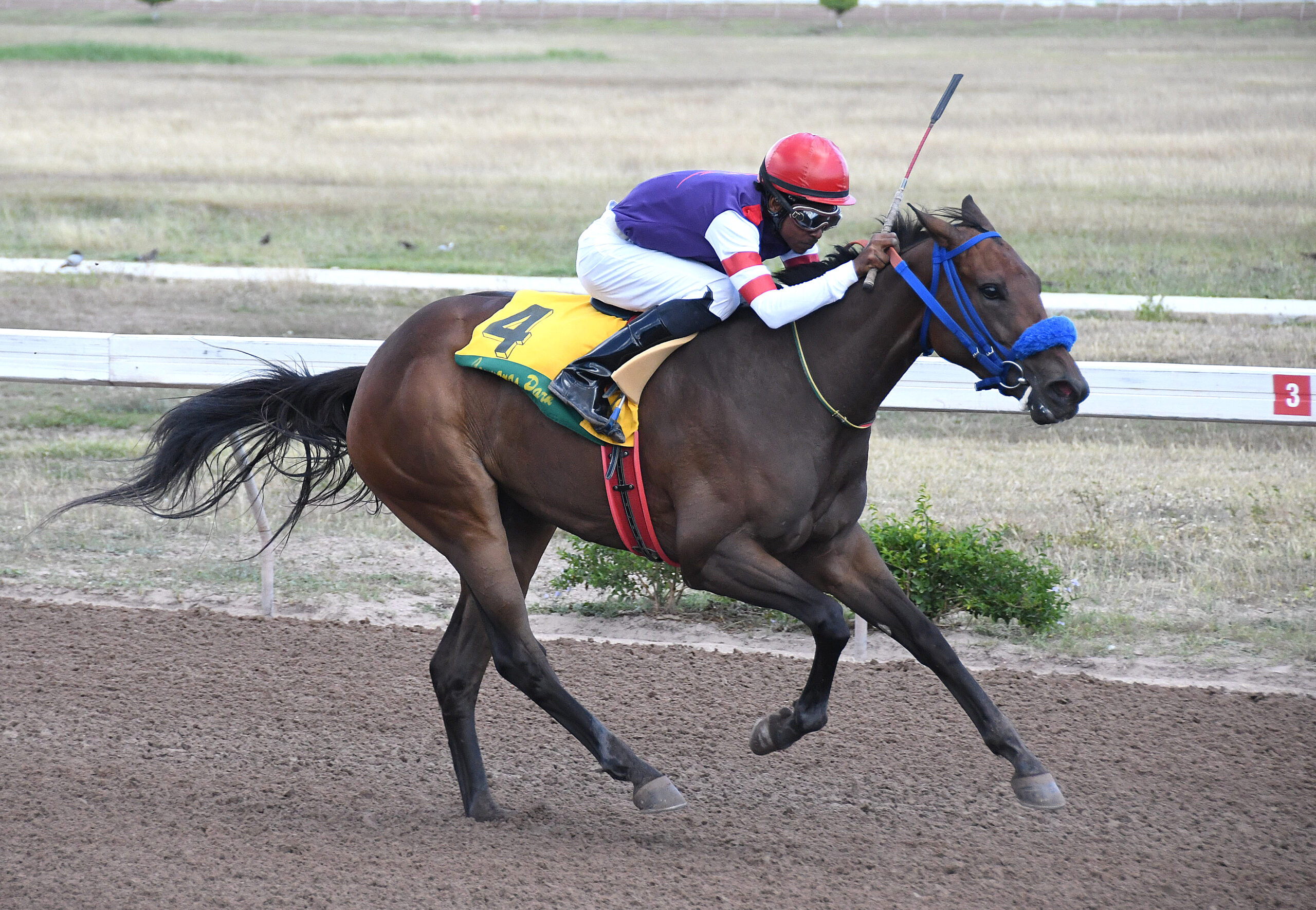 So my alter ego found himself in the Bernard Lodge area recently visiting the location of a longstanding legal dispute.
There I met a Stud Farm Manager named Clifton McLeish who took us on a tour of the relevant area. When my alter ego was introduced to him he responded with standard politeness and we set off on the tour. At some point, I turned to him and re-introduced myself as "The Terrible Tout". His face immediately lit up in recognition and he turned to the small gathering and explained "I know him. He gives some good tips you know." I was basking in the relative fame when he added "He don't like favourites."
I took it as a compliment especially as his body language and tone strongly suggested it was. But I know the majority of punters just don't get the principle. This is why bookies flourish as bettors just can't resist the lure of a "sure thing" and the shorter the odds the better. That's "better" but not for the "bettor". You don't have to be a math genius to work out betting on favourites is a sure route to the Alms House.
In Jamaica's extremely hostile environment for punters created by an extortionate 30% Tote takeout from win/place betting (much more from "exotics") this obsession with short-priced favourites is even more ruinous. The de facto Tote Monopoly (what's left of the bookmaking industry offers Tote odds) means there's no escaping that takeout. It's a fact of betting life that 30% of all win and place stakes stay at the track with SVREL. So, if you leave the track losing less than 30% of the hard earned with which you arrived you are a winner whether you feel like one or not.
Very few leave Caymanas Park with more money than they brought thus making a real profit. This is as a result of three main character flaws.
They bet on every race. The urge to back your conviction (or, worse, a tip from some arbitrary Tout) no matter the risks or the odds is just plain idiotic. Remember 30% of all stakes bet will not leave the Tote. You MUST have an edge/angle and the first one is to bet only on confident selections that start at longer odds than you have assigned to their relative chances.
Norman Washington Manley always said the three top necessities in the making of a good legal Advocate, in order of preference, are preparation, preparation and preparation. By and large punters don't prepare. They know little or nothing about the athlete at whose chances they are recklessly throwing their money. They don't look for the pre-race signs just a smidgeon away from the noses on their faces that eliminates many entries from contention. Multiple Major Champion Brooks Koepka famously said that he knew most of the field in any major had already talked themselves out of winning with lack of confidence and he really only had a few competitors to beat. Knowledge of conditioning giveaways and a careful look at the entries as they parade or head to the gates will do the same.
They repeatedly bet on favourites.
Too many studies to bother naming them have established that, in the long term, one out of every three favourites (33%) wins. It's also true that this same proportion applies to winning selections from the average tipster including you. So, let's get real. If we keep betting on every race and on favourites we must lose. If one of three win and your winner's price is shorter than 2-1, what do you think will be your end-of-play score?
Okay. As a teaching tool, let's take a look at the race results for February 25. Of the ten races on offer, three (30%) were won by favourites. They were Stranger Danger (3rd race; 2-5); Calculus (7th race; 6-5); and Solid Approach (10th race, 1-1). Level stakes ($50.00) on all ten favourites would have resulted in an outlay of $500.00 and a return of $290.00.
Stop it!
It was difficult to see beyond the day's first three favourites (one won) so, as soon as the Tote opened in each race the decision should have been not to bet. Touty's Twitter followers were guided to four winners (40%) on the ten race programme. They were Stranger Danger; Savvy Girl (2-1); Queen Zan (5-1) and Solid Approach (BANKER BET; 1-1).
Despite winning, Stranger Danger was an obvious no bet at 2-5. Of the seven remaining races level stakes betting on Touty's selections would have produced three winners (43%); an outlay of $350.00 and a return of $600.00 or a whopping REAL profit of 72%. A doubling of the stake on the BANKER would have added a further $101.00 to the return and an amazing 100% profit. Yum, yum.
DEPARTMENTS:
Clocked-In
Abbreviations: CT = "Corrected Time"; TV = "Track Variant" (a calculation of track conditions' effect on official times to arrive at "real/corrected" times); TVs are expressed in fifths of a second; "minus" (-) means a fast track; "plus" (+) a slow track (e.g -2 is fast by 2/5th second). Variants beside horse's names represent the difference between its official time and the grade standard.
FENRUARY 18, 2023
[TV+1.1 per 200m (Rd) +9 (Laban) -0 (Denbigh Life; General Chief) (straight)
Race 2 (3yonw2; 1200m; TV+7) is a KEY RACE
BOOTYLICIOUS (-1) was visually impressive rallying and going away final 200 to win by 1¾ lengths in 1:14.1! The time away since her exciting debut could mean she has problems but they seem surmountable as she still looks all over a classic contender. Her CT (1:12.4) equals Overnight Allowance standard which is generally about the same as the Guineas average.
BURLAP (+1) was tenacious in 2nd and his CT (1:13.1) is 1 1/5th second faster than non-winners of two. He has scope so should win at least one more.
INSPIRE FORCE (+1) was a huge eye-catcher on debut as he finished with a flourish (not knocked about) and would've been 2nd in another hop. He's bred to stay so already very much one to note for the Derby.
FEBRUARY 25, 2023 [TV+0.9 per 200m (Round); -1 (str)]
GRACEFULLY MADE (-2) made all convincingly (Race 1; 4yonw2; 1000m round; TV+4.5) to win by four lengths clocking 1:01.3 on a very slow track. Her CT (1:00.3½), 9/10th second faster than non-winners of three standard, confirms she has found herself after only twelve starts and is on the upgrade.
MAGICAL MOOD (+1) is a hard knocker that completed her conditions (Race 6; 5yonw4; 1200m; TV+5) with a typically gritty all the way win clocking 1:15.0! She can only find further success in claiming and her CT (1:14.0) means she should fit perfectly on a $450,000 tag.
Overseas Betting Opportunities (OBOs)
Last time I wrote regarding Super Bowl underdogs Kansas City Chiefs: "In this highly anticipated clash between Philadelphia Eagles and KANSAS CITY CHIEFS I'm expecting the CHIEFS to win another Lombardi Trophy. Patrick Mahomes is clearly the real deal with true grit and determination added to out-of-this-world skills and Andy Reid the ideal coach."
So let's see if we still have the overseas sports betting touch.
The Players' Championship, fondly called "Fifth Major" by Golfers is set to tee off on March 9 at Sawgrass whose iconic 17th Hole with its island green provides more excitement four times than anything else in the tournament.
This isn't an event for rookies and frequent contention by steady Eddies like Paul Casey affirms that iron shots; second shots; and approaches generally will be the key to success this year. It also helps to have success on Bermuda greens which should eliminate the West Coast specialists who might come to the event with illusory hot form on those poa annua putting surfaces.
Whenever they tee up Rory McIlroy (2019 Players winner) and Jon Rahm dominate the betting for obvious reasons but (remember I don't like favourites) I very much like the way RICKIE FOWLER (won this in 2015) has worked on his game and is returning to form after an extended slump. He looks the value pick to me. Second shot master Collin Morikawa can't be ignored. Those looking for an outsider for value each way betting can do no better than Japanese veteran Satoshi Kodaira, a second-shot whiz who broke through on the PGA Tour in the 2018 RBC Heritage (8 more wins internationally) and who has been playing well enough this year.
Now here's another for your Cheltenham portfolio:
BLAZING KHAL [7yo b.g Kalanisi-Blazing Sonnet (Oscar)] Unbeaten in four starts over hurdles (twice at Cheltenham) this most progressive 2021 novice returned after a fourteen months absence to win the Grade 2 Boyne Hurdle at Navan (a similar course to Cheltenham) in fine style going away in the end. He looks a smashing bet for the Stayers' Hurdle on March 16.
Good Luck!