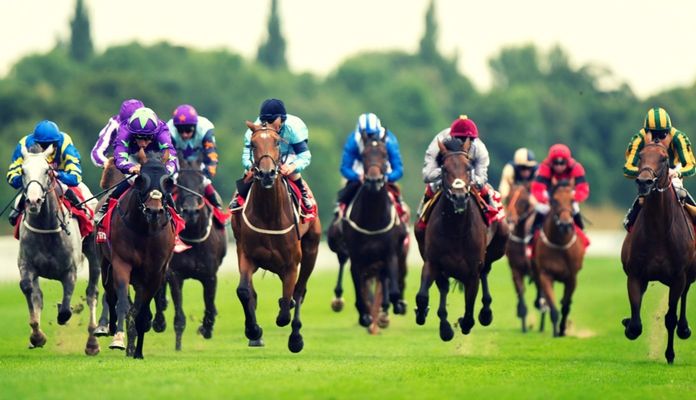 The most important factor in finding winners is the state of the going.
It's the horses' main external contact so, as Dennis Brown might say, some like it hot; some like it cold. But, the actual surface material is as important as its condition. American racing was once dominated by dirt tracks and European racing by turf (grass). It was a mantra at early Breeders Cups that Americans would win the dirt races and Europeans the turf.
Modern racing evolved. European racing surfaces are more varied as synthetics were added to the landscape. So racing at Kempton, Lingfield and Chelmsford takes place on Polytrack while Wolverhampton uses Tapeta, and Southwell, Fibresand.
USA long ago diversified to the point of constructing turf tracks inside all main (dirt) surfaces but has been spreading its plates even further with synthetic surfaces. California's experiment with Polytrack didn't last but Keeneland has a Polytrack surface whole Parx (formerly Philadelphia Park) and stages races on a mixture of sand, clay and loam.
Now Gulfstream, a major USA racetrack, has constructed a new Tapeta track on which it intends to run about a third of all races as of December 3. Gulfstream Vice-President of racing operations Mike Lakow, as quoted by Horse Racing Nation (HRN): "I think we're going to try to maybe shoot for 40 percent dirt; 30 turf; and 30 Tapeta. You want to just keep dirt racing going."
After pointing out this is the first time Gulfstream has had three surfaces at its disposal, he said "It just depends how the flow goes, and the horsemen and the horses are going to tell us how to proceed."
Trainers have welcomed the Tapeta surface.
"Oh, I love it," Saffie Joseph Jr. told HRN. "I think it's been great. We've had a lot of rain in the last couple of weeks and the dirt is sloppy. You may have a horse that you don't know how he's going to run on the slop. With Tapeta you never have to worry about that. It's amazing that the dirt is sloppy and the Tapeta is just like normal. I think that's the greatest thing about it, how consistent it is. You know you're going get the same surface day in day out."
Hall of Fame trainer Mark Casse agreed:
"We're very happy with it," Casse said. "I think it was a wise decision by Gulfstream, and hopefully they use it a lot. I think it's great; looking forward to more of it."
Trainer Brian Lynch also gave Tapeta the thumbs up:
"I've been fortunate enough to race on [synthetic surfaces] when I was up in Canada, so I've had some experience with it. Not every turf horse you think will transfer form over to [synthetic]. A lot of them don't run as good on it as you think they would. It's a trial-and-error thing. Once we work out which ones we think will work with [Tapeta] then we'll give them a shot. It's certainly not a case where you take them off the grass and put them on the [synthetic] and think you're fine, because I've found over the years that not all of them take to it like you think they will."
Joseph said he thinks the new surface will be especially valuable next year "….when they roll into the summer. You've got a horse, on turf, you don't have to worry about scratching him anymore. You can run them on Tapeta. Not all are going to take a form over and get the speed the same as they run on turf. But I'd say so far about 75-80 percent of the ones we've run have run just as well on Tapeta as on turf. So I think it's a great addition to have."
Yet again Jamaica lags decades behind the rest of the world. When Caymanas Park opened in August 1959 it was the envy of the hemisphere. Now it's just another boring, one-dimensional, Third World oval. While public hypesters squabble endlessly about handicapping vs claiming, other jurisdictions are recognizing customers want variety and are delivering it with imagination and creativity.
One track doesn't suit all. Some of those screaming loudest for a return to a 19th century, very British system whereby an elite "Handicapper", with zero dollars invested in horseracing, decides where investors can or cannot run, might be shocked to see how much more competitive our racing would become if we installed additional turf and/or synthetic tracks. Horses that can't get out of their own way on our deep, difficult sand/clay surface might suddenly fly when raced on grass or Tapeta.
It's time to stop lusting for the past and start looking to the future. Let's move forward to growth by variety instead of back to repetitive failure.
DEPARTMENTS:
Clocked-In
Abbreviations: CT = "Corrected Time"; TV = "Track Variant" (a calculation of track conditions' effect on official times to arrive at "real/corrected" times); TVs are expressed in fifths of a second; "minus" (-) means a fast track; "plus" (+) a slow track (e.g -2 is fast by 2/5th second). Variants beside horse's names represent the difference between its official time and the grade standard.
Last time we were together, I advised Importee I Am Fred's October 25 performance "more than a second faster than Overnight Allowance standard and 7/10th second faster than Open Allowance. He has more races to win."
Next time out he ran into a tartar, importee Sparkle Diamond, so finished second but trotted up by five lengths next time in an Overnight Allowance at generous odds of 2-1. Let's see what has "sparkled" since we last met.
NOVEMBER 27, 2021 [TV+0.5 per 200m (Round) +0 (straight)]
Super Duper (-5) ran against smart non-winners of 4 like Hoist the Mast (2 lengths 2nd) and Secret Identity (4 lengths 3rd) although she was still a non-winner of 3 and coming off a 5 months absence (Race 5; 1mported 3yo+nw4/Native Bred 3/4yonw4; 1000m straight; TV+0).She made all emphatically clocking 0:58.2 on a fair track! That time already equals Overnight Allowance standard. She's an unexposed, progressive filly and still eligible for another race at this level which she should win with a minimum of fuss before going on to better things
Overseas Betting Opportunities (OBOs)
OBOs also did well last time despite my first selection for Cheltenham's 2m4½f Paddy Power Gold Cup (Assemble) having been withdrawn after PO deadline. But my second choice about which I wrote, "Midnight Shadow — an8yo whose only win over fences in a short chasing career came over course and distance, is highly respected" — duly obliged at 9-1. Yum yum.
Another Grade 3 Handicap Chase, the Racing Post Gold Cup, is scheduled for Paddy Power course and distance tomorrow (1350GMT; 8:50am Jamaica Time). Early favourite Lalor has beenrejuvenated by Paul Nicholls with wind surgery and 192 days layoff after the 9yo was transferred to him. He ran well in the Paddy Power keeping on (from last) to finish 2¼ lengths 3rd. He's 5lbs better off with the Paddy Power winner (also entered) and has more in the tank so should turn the tables.
There's just a niggling suspicion that the Paddy Power trip, which was the furthest he has tried, seemed to be only a part of what the Doctor ordered so he may well need even further. Another negative is that, although he won a five-runner Novices Chase at Cheltenham in 2018, his wins have otherwise come on flat sharp tracks with plenty of give in the ground. It's expected to be good or faster tomorrow.
I've a sneaking fancy for Nicky Henderson's Fusil Raffles. In March he was 3 lengths 2nd to stablemate Chantry House in the Marsh Novices over course and distance. Chantry House is a classy sort; 5 for 6 lifetime over fences; won both runs since namely a Grade 1 Novice at Aintree (by 32 lengths) and a listed open Chase at Sandown; and has a big shout in the King George on Boxing Day. Fusil Raffles was pulled up next time (burst blood vessel) as the 9-4 favourite in a race won by Paddy Power favourite (fast finishing ¾ length 2nd) Protektorat then took 185 days off before running 2nd in a Class 2 Chase at Newton Abbott (2m5f) and winning a 3m Grade 2 Chase at Wetherby. He gets in on what looks a lenient mark for his first handicap (only 2lbs above his hurdles mark where he won 4 of 7 starts) and looks an excellent each way bet at current 12-1 odds.
We close with another Notebook Horse:
Remastered [8yo ch.g. Network-Cathodine Cayras (Martaline)] looked all over the winner of Newbury's Ladbrokes Trophy when his jockey appeared impatient and asked him for too much at the fourth last where he fell when challenging eventual winner Cloudy Glen for the lead. Like MacArthur and the Phantom, he shall return! Another big staying handicap, especially on soft or heavy, is very much on his agenda.
Good Luck!