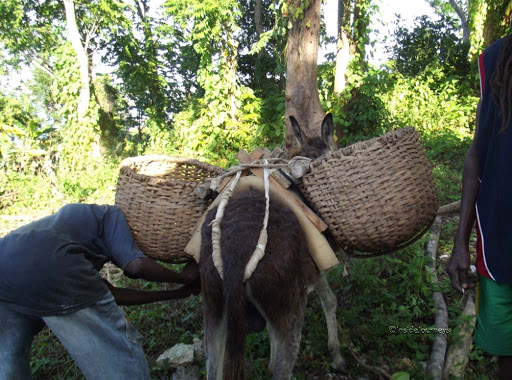 On Tuesday, May 5, an historic announcement was made in Parliament by PM Andrew Holness.
He reminded MPs of their complaints that $1,000,000 added to CDF allocations to address constituents' COVID-19 relief needs was inadequate. Then he announced Sandals Foundation would donate, as a "gift", $500,000 per MP to supplement Government relief funds.
Regarding the "gift's" logistics, Holness said "The arrangement is that it'll go to the Consolidated Fund then be channelled to the CDF and then it will be paid over to you. It will be met with all accountability (standards) as if it were (sic) public funds and we expect it to be used according to the rules of the CDF….."
Almost as an afterthought, Holness mentioned two other companies' COVID relief pledges without specifying a delivery method. But it's clear Sandals Foundation's "gift" is to be "channelled" through the Consolidated Fund for DIRECT payment to MPs.
PM had barely taken his seat before his announcement was the subject of a "news release" from Sandals Resorts (NOT Sandals Foundation) reported the following day by Jamaica Observer (surprise!) as follows:
"Prime Minister Andrew Holness last night announced that Jamaica's COVID-19 response has received a boost of more than $31 million from hotel mogul Gordon 'Butch' Stewart, chairman of Sandals Resorts International."
Oh? Really? Wha'ppen to di Foundation?
The Observer report continued:
"Last night, Sandals Resorts explained in a news release that Stewart will donate $500,000 to each of the island's 63 constituencies. In consultation with Prime Minister Andrew Holness and Leader of the Opposition Dr Peter Phillips, each Member of Parliament will be responsible for the preparation and distribution of care packages to those in need within all constituencies."
So, the Observer reported "Butch" first consulted with PM and Opposition Leader. BOTH agreed he could make what Observer appeared to characterize as a personal donation by depositing funds into the Consolidated Fund on condition they be spent by individual MPs to prepare/deliver "care packages" to constituents!
As if to underscore the donation's personal nature, Observer quoted "Butch":
"Not only am I a proud Jamaican……, I raised my family in Jamaica and the Sandals brand was born right here in Jamaica. The country is the heart and soul of our organisation, with the majority of our team members….residing in Jamaican communities. It's a responsibility my family and I don't take lightly, and this is just one step to do whatever possible to assist them and the most vulnerable in our communities during this time."
Loop News was quicker than Observer with its report (May 5) but a tad more careful with language:
"Tourism mogul, Gordon 'Butch' Stewart, will be making $31.5 million available to all 63 Members of Parliament for them to use to provide COVID-19 care packages for their constituents.
The money, WHICH WILL SEE EACH MP RECEIVING A GRANT OF $500,000 [my emphasis], will form part of their Constituency Development Fund spend.
Prime Minister Andrew Holness…..said Stewart was making the money available through his Sandals Foundation. He said the money is to be used under the strict rules of the provision of care packages."
What rules are those? Where can they be found? Whatever happened to CDF rules (if any)? I thought "D" in CDF stood for "Development".
So there it is. Jamaica is officially a Banana Republic where private citizens or companies can use Jamaica's constitutionally created Consolidated Fund as a "channel" for "gifts" to MPs for them to spend on "care packages" for constituents. Perhaps some expert in law or politics can distinguish this "gift" from a palpable political campaign contribution. I can't. How has our shambolic system of governance managed to reduce the Consolidated Fund to THIS embarrassing low as a conduit for political contributions?
For almost a decade I've publicly maintained the CDF is unconstitutional because MPs ought not to spend (or influence the spending of) public funds. In a column published October 14, 2012 ("Flush the slush") I wrote:
"In my opinion, the CDF is unconstitutional. MPs have only one constitutional function:
'48. (1) Subject to the provisions of this Constitution, Parliament may make laws for the peace, order, and good government of Jamaica.'
The myth perpetuated for decades of the MP as the 'corner don' who must provide handouts on behalf of government as almighty provider was exposed in Parliament by the great Danny Melville (the last PNP MP for North East St Ann) from as far back as 2000 but continues unabated.
But nothing in any law permits an MP any involvement in public spending. The Constitution provides that Consolidated Fund resources MUST be spent on 'specified public services' through the finance ministry's warrant process."
How on earth can "public services" be "specified" by a company making a direct deposit into the Consolidated Fund with spending instructions attached? Jesus H Christ on a Japanese Crutch! Are Government budgets passed in Parliament shams? Has the Finance Ministry become a sad, supine subsidiary obeying parent company directives? If THIS can occur so unabashedly, what's next?
There are variegated private charities to which companies can donate to help in the pandemic. Or they can deliver their own "care packages". Why is government permitting the Consolidated Fund to be used and abused in this disgraceful way?
In an unrelated story, a day after PM Holness announced Sandals' "gift", the Gleaner reported:
"Jamaica has been added to the European Union's blacklist of countries that have been accused of being too soft on money laundering….."
The Gleaner continued:
"Back in February, Jamaica was….placed on a grey list by the Financial Action Task Force (FATF) for gaps or failures in stemming the financing of terrorist groups or money laundering.
The finance minister said Jamaica ended up on the list because FATF has focused on countries [whose] economy's size is above a certain threshold – US$5 billion of financial assets using a monetary measure known as M2.
'In 2019, FATF arbitrarily changed this measure to what's known as M3, which is a broader measure of the economy. This arbitrary change meant that, for the first time, Jamaica exceeded the US$5 billion threshold, which meant Jamaica would be included in the list of countries that FATF would focus on and monitor, a process known as 'greylisting',' he said.
Professor Densil Williams attributed the country's blacklisting to a weak anti-terrorism and anti-money laundering framework."
So, when you boil Nigel Clarke's defence down to gravy, he's saying that, previously, Jamaica only escaped this shameful categorization because its economy wasn't big enough to be noticed. DWL! I prefer Prof Williams' view.
So what's happening? Nigel imposed stringent verification conditions upon poor Jamaicans' ability to receive token $10,000 "compassionate grants" (CARE programme) or unemployment support (SET programme $18,000/month for 3 months). He said the verification exercise means Jamaican Joe and Jamaican Jane must establish "eligibility" and confirmation of bank details.
BANK DETAILS? Exactly where does Nigel live?
Nigel Clarke:
"If there's an error found in your bank information or if you submitted bank information for an account with a name that differs from the name of the applicant, you'll be notified by a computer-generated text or email."
Nigel actually said payments can only be made to persons who "qualify".
Well, kiss mi neck! SERIOUSLY? Apart from fiscal strangulation, what more qualification is needed?
Now, what about the "gift" to MPs? Since the Consolidated Fund is now converted to a deposit-taking chequing account, will Government attempt any "Know Your Customer" due diligence? Will Government insist on knowing exactly who is the donor? "Butch"? Sandals Resorts? Or Sandals Foundation? Will Government enquire into source of funds for this $31.5 million "gift" deposit? Will Government insist MPs provide banking information and tax compliance details before they qualify to receive their "grant" as Joe and Jane did to access government's token "gifts"?
Or is it okay to shuffle such inconveniences like three-card-tricks because THIS one puts cash in MPs' hands to spend as they like with sporadic, ineffective oversight? Is there a different set of rules for government gifts to vulnerable citizens and private sector gifts "channelled" through the Consolidated Fund then given directly to MPs?
The irony of vulnerable, elderly Jamaican Joes and Janes are herded for hours into insufferably long lines at Western Union branches (physical distancing impossible) to collect COVID-19 CARE programme relief is stark. Meanwhile MPs will be gadding about constituencies doing Sandals' bidding by delivering "care packages" while hugging up the political mileage on offer without thought, word or deed to address tragically contrasting optics.
Not to worry. Sandals Resorts' "news release" of PM's announcement was followed almost immediately by another:
"Sandals and Beaches Resorts
Re-Open Dates – Covid-19
We are pleased to announce that all of our resorts (with the exceptions of our Bahamas resorts) are scheduled to re-open on June 4, 2020. (This includes Antigua, Barbados, Grenada, Jamaica, St. Lucia and Turks & Caicos). Our Bahamas locations have a scheduled opening date of June 15, 2020…."
Donkey know whey him a sey. Dis ya worl' no lebel!
Peace and Love