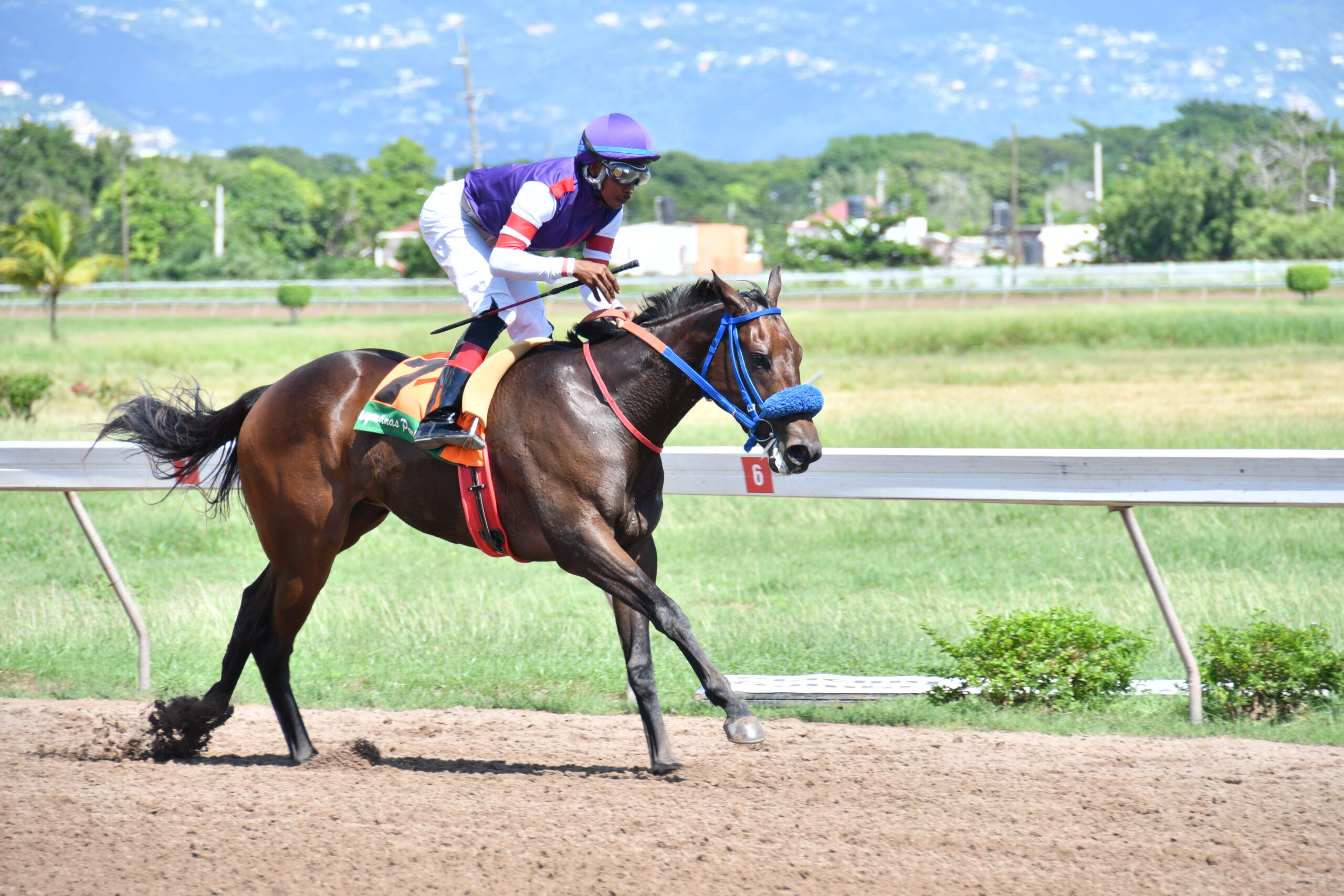 I remember when the word "computer" conjured up as many magical images as Narnia or Middle Earth subsequently.
In the early days, my pardy and I saw an advertisement of a horseracing computer that promised to predict winners. So we sent for it. It arrived to much excitement. It turned out to be a battery-operated rectangular box 12 inches by 3 inches by 2 inches with a keyboard for inputting data. All we had to do was to enter specific past performance information about each starter and, voila, a winner was predicted.
The first time we tried it the result was an 8-1 winner. We were hooked. About 20 consecutive losers later we threw the offending instrument away. We learned our lesson. When it came to betting on horses, no computer can replace human knowledge, experience and intangible intuition.
Or so we thought!
Fast-forward 45 years and I understand, from reading an article by Oliver Roeder in the Financial Times (March 29) that creatures called Computer Assisted Wagerers (CAWs) form the latest betting cult.
The article begins with a personal story:
"Scotty 'Pick-Six' McKeever and I drove along a wide Florida highway in his black pick-up truck, talking about horses. We were running late…. We arrived at Gulfstream Park just in time for the first race.
"Inside, McKeever and I…wound past gamblers, in various states of anticipation, and the tellers who take their bets. We took an elevator and a long hallway to an empty luxury suite overlooking the track…. McKeever hurriedly pulled a laptop from his bag. He booted it up and the algorithms within flickered to life. They displayed a colourful array of metrics and diagrams, rating each horse's pace, genealogy, experience and probability of winning the race. McKeever fiddled with some virtual knobs, digested the output and, after a few minutes, logged into a live stream to tout his computer's pick to the world.
"The horses [entered] the starting gate and a bell rang. Dozens of hooves slammed the dirt in syncopated rhythm, quiet at first, then louder, until they sounded like an approaching cavalry. The rolling thunder passed beneath us, and the dust settled. McKeever's horse had won."
Yeah, I thought. Been there. Done that.
"From the suite's balcony, I could see a dozen racegoers milling about. They sipped beers, smoked cigars and…waited around for another equine battalion to emerge. They repeated this cycle all day, placing bets in-between.
"Racegoers also pored over small print in a thick periodical. Nearly everyone at a racetrack walks around clutching reams of data in Daily Racing Form or the track's programme. Each is jam-packed with figures that can, in theory, inform a day's wagering.
"But there are as many horse-betting strategies as potential bettors. One old-timer, who'd been coming to Gulfstream for 20 years, told me he knew all the local trainers and jockeys personally and, thus, who's hot and who's cold. A group of French-Canadian tourists said they favoured the most expensive horses. Another regular explained he picked his horse because she was wagging her tail.
"Scotty McKeever, 57, favours a more empirical approach. He earned his nickname, "Pick Six".. [by hitting] hundreds of them in his life, including one in 2011 that paid out $1.1m."
It turns out Scotty's venture is also a huge commercial success as my beloved sport is now "awash in AI-assisted technology" that has transformed it into a battle of algorithms.
Roeder continued:
"Some $12b was bet on horse races in the US in 2021. But the most powerful figures in horse betting weren't at Gulfstream with McKeever and me. They may not have even been in the country. Collectively known as computer-assisted wagerers, or CAWs, they are largely anonymous. These sophisticated bettors use horseracing data to the extreme, employing algorithms, research staff and sweetheart deals to enrich themselves. In recent years, they have increased their capital and their wagering to unprecedented heights, accounting for as much as one-third of the money bet nationwide."
Roeder correctly credited the beginnings of data-driven betting to the man who inspired my own system of calculating track variants and speed figures.
"The first horseplayer to popularise modern empirics was Andrew Beyer. The longtime horseracing columnist for the Washington Post, Beyer wrote a trilogy of classic texts on racing: Picking Winners (1975), The Winning Horseplayer (1983) and Beyer on Speed (1993). If Daily Racing Form is horseracing scripture, these are the exegesis."
Andy Beyer's journey from being the son of a professor to choosing betting on horses over his final Harvard exam on Chaucer is a magical one filled with lessons about determination, enquiry, intellect and niche. Beyer's foundational thesis, that every horse's ability through speed could be reduced to a single number revolutionized betting and made him a folk hero.
His success as a published author was so widespread that Beyer Speed Figures are now a Daily Racing Form fixture. CAWs, who now form betting syndicates, have taken Beyer's principles to another level. Members have become blinkered algorithm sheep.
Roeder reports:
"The most prolific of the computer syndicates [is] Elite Turf Club, a company based in Curaçao, the island tax haven in the Dutch Caribbean. Only about 20 people in the world have active accounts with Elite. On a single day at Gulfstream Park 2022, more than a quarter of the betting total (nearly $4.5m) was placed electronically by Elite members.
"When I spoke with Scott Daruty, president of Elite Turf Club, he told me 'Elite Turf Club is a wagering platform that services some of the largest bettors in the world. We're servicing a limited number of customers, and it's a bespoke, hands-on service.' …As it happens, Elite and Gulfstream Park are owned by the same company, the Stronach Group. Stronach owns [several] other racetracks across USA."
CAWs' devotion to the computer (using an algorithm for every imaginable variable including the "disease factor") has made form and condition analysts like me appear creaking relics.
But only if hard core betting is your thing! If you want to enjoy a truly beautiful sport where betting is just a way of putting your money where your mouth is and sporting "discussions" with equally opinionated friends (instead of cold, unresponsive computers), throw away the computer. Let Andy Beyer's speed figures be as scientific as you get.
DEPARTMENTS:
Clocked-In
Abbreviations: CT = "Corrected Time"; TV = "Track Variant" (a calculation of track conditions' effect on official times to arrive at "real/corrected" times); TVs are expressed in fifths of a second; "minus" (-) means a fast track; "plus" (+) a slow track (e.g -2 is fast by 2/5th second). Variants beside horse's names represent the difference between its official time and the grade standard.
All five 2023 "Horses to Follow" nominated in my New Year's column have won. In that forecast I wrote regarding Bootylicious "She looks a top candidate for the 1,000 Guineas and Oaks" and Mojito "he's in line for at least a Guineas and maybe even more on the road to the Triple Crown." So let's see how they are progressing:
APRIL 8, 2023 [TV+0.9 per 200m (Rd) +1 (straight)]
Bootylicious (-2) progressed again, as expected, for the step up to 1,400m (Race 9; Thornbird Stakes; TV+6) dominating by 3 lengths in 1:26.1! Her CT (1:25.0)is only 4/5th second slower than Grade One standard and over a second faster than Overnight Allowance. She looks a 1,000 Guineas cinch.
SUNDAY, APR1L 9, 2023 [TV+0.7 per 200m (Round); +1 (Cataba) +7 (str)]
Mojito (+1) romped the Prince Consort (Race 8; 1400m; TV+5) winning as he liked in 1:26.2. His CT (1:25.2) is 4/5th second faster than Overnight Allowance standard so he looks a 2,000 Guineascinch.
N.B. Mojito's CT is 2/5th second slower than Bootylicious'. Hmmmm…
Overseas Betting Opportunities (OBOs)
In that same New Year's column I told you my preference to win the Masters at Augusta Was Jon Rahm. Job done!
This week is all about Saturday's Grand National (Aintree; Handicap Chase; 4m2f74y; Good; 1715GMT; 11.15a.m. Jamaica). This is one of the world's most popular horseracing events (possibly eclipsed only by Australia's Melbourne Cup).
The race favours proven winners at 3 miles+ with a prominent racing style as Aintree is a flat, sharp circuit. Only sound jumpers survive this toughest of tests over horseracing's most formidable fences. This year my pick is Irish trained Longhouse Poet who ticks all the boxes and comes here off a good win at 3 miles 2 furlongs a month ago. If it rains, I like him even better.
Last time we met I proposed Playful Saint as a notebook horse for the County Handicap Hurdle but he was withdrawn. I wrote then "He's worth a try over further than two miles." He's entered at Aintree today in a 2½ miles handicap hurdle (post time 1420GMT; 8:20 a.m. Jamaica). He's also entered on April 22 at Ayr (Coral Scottish Champion Hurdle; 2 miles; 1425GMT; 8.25a.m. Jamaica).
Keep your eyes open.
Good Luck!