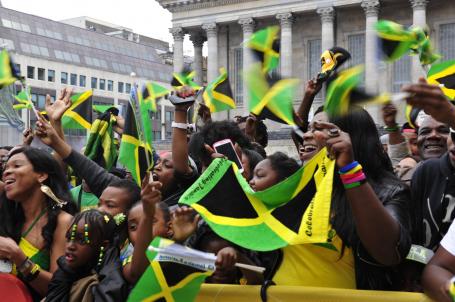 I start on a moment of personal sadness as I send sincere condolence to the family and friends of the late Hon. Owen Arthur, and salute the work of a great man who became my friend.
I cannot and will not forget him as a picture hangs across the room and depicts us signing the Agreement for a CARICOM partnership for the activation of the CSME in 2006.
He signed on behalf of the Governments and I signed for the private and civil societies grouping. It was a dream that coincided and offered us a real opportunity for businesses to practice to "dance a yaad before we dance abroad". We worked tirelessly and after 14 years we may yet see the CSME as a defence against a new wave of attempts to buy all of us out, with efforts to take available land for so-called help.
I remain a little longer to try to save our region from total subservience. Rest well, my friend.
As I write this on Emancipation Day I am unhappy with our easy acquiescence to the "mess of pottage" offered by the Huns who seek to own Jamaica, and I remembered a few lines from Miriam Makeba;
"When the white man came here from over the seas; he looked and he said this is God's own country.
"He was mighty well pleased by this land that he found; and he said I will make this my own piece of ground.
"Now many's the battle he still had to fight; and many' s the family that died in the night; for many were the black men that lived all around; all of them wanting their own piece of ground.
"White men don't sleep long and don't sleep too deep; or your life and possessions how long will you keep? For I've heard a rumour that's going around;
"That the black man's demanding his own piece of ground."
The worldwide sympathy and support to the Black Lives Matter campaign speak to a feeling and a demand for justice, and are not only about single events but a continuation of unconstitutional behaviour across the globe. It affects North American indigenous people in the USA and Canada; Aboriginal people in Australia; African people across that continent; and countless others in China; Asia; Western Europe and Russia.
My last article referred to the Constitution of Jamaica and the fact that any changes have been at the whims and fancies of the vote seekers, and not the will of the people. If the several challenges made and won under the Constitution were compensated as in developed countries, then they would probably exceed the national budget. This is a serious matter to be considered, and would have to bring due diligence for the way in which the State treats its citizens.
Amid the other concerns, the cry for land in Jamaica is again for land that they can own. This has been so since Emancipation and Apprenticeship but is an expectation and promise that remains unfulfilled. But this is not only the Government's fault.
Part of the blame has to do with "dead lef'' mentality, and family members who have long migrated to "better places" still refuse to allow the sale or transfer of family homesteads which they abandoned decades ago. So 50 children, grand and great-grandchildren from overseas fight over places that they would never return to live. The death intestate is possibly because Mass John never acknowledged the 16 outside children.
The Constitution, in support of laws, should have been able to charge OLINT and its principals in our own jurisdiction long ago in order to get our proportion of the fraudulent funds. Instead, with the lack of action there is no need for both political parties to refund the millions of US dollars that they received from a convicted felon in two external jurisdictions. The ordinary citizen is then further disadvantaged by the actions of their own elected officials.
In another example, how much money will those illegally incarcerated people get after 40-50 years? It would have to be compounded by a period of devaluation and high interest rates and may well get into billions, depending on the starting point. This is why compliance and corruption cannot continue to be bedfellows under our Constitution.
People with strong national alliances to Jamaica must begin to speak out in strong ways. It is the time of the citizen and not the politician. Behaviours have to change on both sides and the relationship must move away from master/servant (politician/slave) to the reverse.
This is why I support a wide referendum. This is why I suggest that justice be delivered quickly, and that cases must be concluded without the unusual delays requested by legal teams. If we agree that we have a surplus of lawyers, then use them to expedite court proceedings by employing them in public and private matters. Every court case cannot await the participation of the five great criminal lawyers in Jamaica. They cannot handle the over 1,000 violent crimes each year, and the prosecution cannot always agree to delay because their department is overwhelmed; there is no police report; criminals and witnesses cannot be found; and the stupidity continues.
In every instance of corruption, audits were not done; files are missing; people are missing; people have been killed; witnesses are intimidated; contracts cannot be found; procurement procedures have not been followed. Few perpetrators have been jailed, fired, or received reprimands. The risk of being caught for stealing government funds is extremely low, and that encourages the embezzlement mentality.
The two "pure and sinless" political representatives face of with each other in Parliament and engage in a play that is not reality. In fact, I would be happy to see Oliver Samuels; Volier Johnson; Fae Ellington; Johnny Daley; Lennie Little-Whyte and their performing accomplices write and produce that weekly show. At least it would be entertaining rather than dangerous. We could call it "2:30 Parliament time (if enough members show up)".
Under the leadership of President of the JCC Lloyd Distant Jnr a new agreement regarding crime and corruption has been signed and I hope it will be supported by the public in sending a strong message. Incidentally, a similar petition led by the JCC was signed in 1996-7 by political parties, 132 civic organizations, and over 80,000 citizens. It is now presented like a new game. I urge the public to put politics behind them and support Jamaica, land we love.