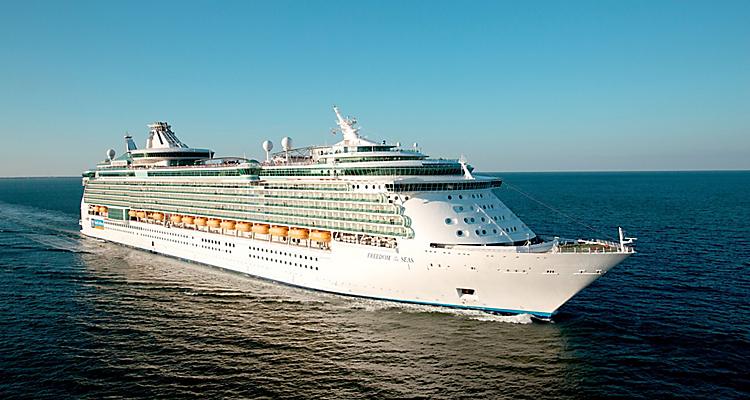 The global growth in tourism caused by increased destination marketing, changes in tourist behaviour, affordable travel, more visa access, and existing and new attractions have consequently resulted in a demand for the industry.
This demand is facilitated by governments, destination management organizations and other stakeholders who, according to the proponents of sustainable tourism development, aim to maximize the economic benefits of the industry, resulting in "over-tourism". Many cities across the globe have been challenged with over-tourism; the ills of which include displacement of residents, disrespect to local culture and norms, overcrowding, disruptive behaviour, safety issues, and destruction of the physical and natural environments.
Over-tourism contributes to a large portion of the carbon footprint causing degradation of the natural environment, directly and indirectly. It also results in social chaos and disharmony which are actually anti the objectives of the tourism experience. Notably, local residents will voice their concerns about over-tourism, sometimes resulting in demonstrations and even violence.
For instance, in 2017, residents in Barcelona protested against the Government as they wanted the tourists to leave. They actually thought it was better to have refugees in their country rather than tourists. Certainly, visitors/tourists will feel unwelcome and have doubts about returning to the destination.
Bad word-of-mouth publicity would not be beneficial to the destination and may even result in poor international relations with other countries. Understandably, de-marketing and limiting tourism growth are not usually considered as solutions to over-tourism since the bottom line of revenue through tourism exports for the destination will be gravely impacted. Profoundly, on one hand, over-tourism brings in more revenue but on the other hand it disrupts the balance that is to be created under the premise of sustainable tourism development.
One school-of-thought is that "the state of over-tourism is a consequence of tourism using the destination rather than the destination using tourism". This became evident in many European destinations that experienced a ratio of one resident to approximately 20 visitors. Consequently, the residents called on government to be mindful of the situation and to implement measures to reduce the influx of visitors. Comprehensibly, a decision of this nature would be difficult to make; it could mean foregoing tourism revenue for the quality of life of residents.
The cruise shipping sector is noted to be another contributor to over-tourism. Ships have become larger in size and can accommodate thousands of passengers who simultaneously disembark at one port. For instance, in 2019, approximately three million cruise ship passengers visited Dubrovnick, "the pearl of the Adriatic", in the Mediterranean. Whilst 80 per cent of the local residents depend on cruise ship passenger spend for a living, they perceive that these visitors have been causing damage to the historical sites in the area. The pollution of European coastlines is also linked to the cruise shipping sector.
Although cruise ships account for fewer visitors than stopovers, they are known to pollute the coastlines and contribute to the physical and environmental degradation of the destination. In Barcelona and Venice, for example, only five per cent of the total number of visitors are cruise ship passengers. However, Italians remain concerned about their citizenry rights amidst the overcrowded city despite the economic benefits derived from cruise ship passengers through purchases, excursions and job creation.
The Caribbean, having smaller ports with large vessels being docked, is also faced with substantial degradation of the coastlines.
In order to have some semblance of sustainability, governments in several destinations have been assessing the issue and implementing control measures to mitigate the impact of over-tourism whilst deriving economic benefits from sector. Notwithstanding those plans and mitigation measures, the novel coronavirus (COVID-19) pandemic has drastically made its mark on global tourism.
Whilst the expansion of humanity has altered approximately 75 per cent of the terrestrial earth surface, pushing wildlife and nature into the smaller corner of the planet, this global pandemic, though devastating to mankind and the global economy, has been causing the natural environment to replenish. Nature has already started to benefit from the behavioural change of human beings during this pandemic.
Greenhouse gas emissions and pollution have been reduced since the main transportation systems are non- functioning or operating at reduced capacity; aircraft are grounded, cruise ships are docked and the use of ground transportation reduced, as many persons are staying at home.
The COVID-19 measures implemented across the globe have subsequently resulted in an improvement in air quality. European destinations such as Spain and the United Kingdom have reported decline in carbon emissions. Pollution in New York has been reduced by almost half, carbon emissions in China reduced by 25 per cent due to the closure of factories and the use of coal also reduced by 40 per cent.
The Ministry of Ecology and Environment in China has reported that the proportion of days with "good quality air" was significantly increased between January and March 2020 in 337 cities when compared to previous years. Additionally, for the first time since World War 2, the renowned destination of Italy has had an extensive travel restriction. There are indications of reduced nitrogen dioxide in that country; nature has started reclaiming its space in Venice. The canals now have clean water, and fish and other water life have emerged. The city is said to be free from the stench of the then overused canal.
Another school-of-thought suggests that the "wild" must be kept "wild" and this is becoming evident. On March 13, 2020, a large crowd of monkeys could be seen in the streets of Thailand searching for food which would usually be fed to them in the forests by tourists. Even a brown bear that had not been seen for more than a century in Spain was spotted for the first time in the north-western parts — an area known for deer, wolves and wild boar.
These are only few of the other evidences reported. Is this signifying that these animals are finding their initial habitation which is now developed with physical infrastructure and populated by the human species — resident and tourist alike? Marine life is also being revitalized. Fishermen in Jamaica reported seeing more variations in fish which are likewise in abundance.
.
What stands out at this time is that there are visible positive impacts of COVID-19 on the environment. The earth is being replenished. Natural life is being restored. Although there is a drive by international, regional and national organizations for a decarbonised and sustainable economy, COVID-19 is unintentionally propelling that drive. Mankind certainly did not want greenhouse gas emissions to be lowered this way.
This pandemic has caused severe distress on human lives and impacted social and economic structures across the globe. In fact, COVID-19 could never be anticipated to be the means to achieve the Sustainable Development Goals of having 'Life Below Water' and Life on Land", not even in the short-term as mankind returns outdoor.
COVID-19 has certainly brought the discourse and manifestation of over-tourism to a halt. In fact, the discussion has moved from one extreme to the other — over-tourism to no tourism. North America and Europe, including popular tourism destinations such as London, Venice, and Paris are now impacted by enormous job losses including people who worked in the tourism industry. Globally, people are spending their savings and hence, will not be able to afford travel and the tourism product in the immediate future. Cruise ship companies have lost more than US$750 million in the first quarter of this year. The shares in Royal Caribbean, Carnival, and Norwegian have been reduced by 60 to 70 per cent.
It is projected that global air travel could lose more than US$252 billion this year. As evidenced, airlines have been gravely impacted; American, JetBlue, and other airline companies in the United States of America (USA) stand to lose US$87 billion in revenue this year and Virgin Airlines is actually at the bankruptcy stage and will be needing financial assistance to restore service.
British Airways has laid off approximately 12,000 members of staff and closed down its operations at London Gatwick Airport. Airlines in the Caribbean are also faced with similar situations with the borders of the destinations closed similarly to their main source markets; the USA, Europe and Canada.
COVID-19 will inevitably cause a reduction in tourism receipts. Europe, the Americas including the Caribbean, Africa and the Middle East are severely impacted, hence, one can understand the resulting decline in international tourism receipts of 20 to 30 per cent representing a loss of US$300 billion to US$450 billion in international tourism receipts.
Analysts have compared this forecasted decline with the 2003 SARS outbreak which resulted in a decline of only 0.4 per cent; the 2008 global recession where international tourist arrivals were reduced by merely four per-cent; and the loss of tourism revenue in the 2009 SARS outbreak which was approximately a third of the US$1.5 trillion generated globally.
This is an interesting time in the life of mankind. Notably, this does not mean that the action of climate change is on hold; we are currently in the hurricane season and also need to pay attention to such imperative. Amidst COVID-19, destinations such as the Caribbean have been experiencing drought and even earthquake. COVID-19 has also brought to the fore that a country's economy should not be overly reliant on tourism due to its fragility amidst macro- and micro-environmental forces. A Balancing Act is therefore required for tourism development to ensure a balance between and among all the variables at play.
Post-Covid-19 plans are likewise imperative to sustain the rejuvenation of the eco-system; Tourism businesses now have to take on a new paradigm. Cruise ships have to regain passenger confidence that their ships will develop and adhere to safety and hygiene protocols. The same applies to hotels and their guests and other tourism businesses and their customers. Cruise shipping companies and investors in general need to be assured that the ports and destinations in general will be safe.
What is apparent is that there cannot be a return to normal. There has to be a rebuilding of tourism which is embedded in production and consumption habits towards a cleaner, safer and greener environment. The post-COVID-19 recovery plan for tourism has to include a broad spectrum of protocols to include health and safety of all stakeholders without disregarding the sustainable management of the natural and physical resources.
Gaunette Sinclair-Maragh Ph.D is an educator at the University of Technology, Jamaica who specializes in tourism development.